July 25, 2017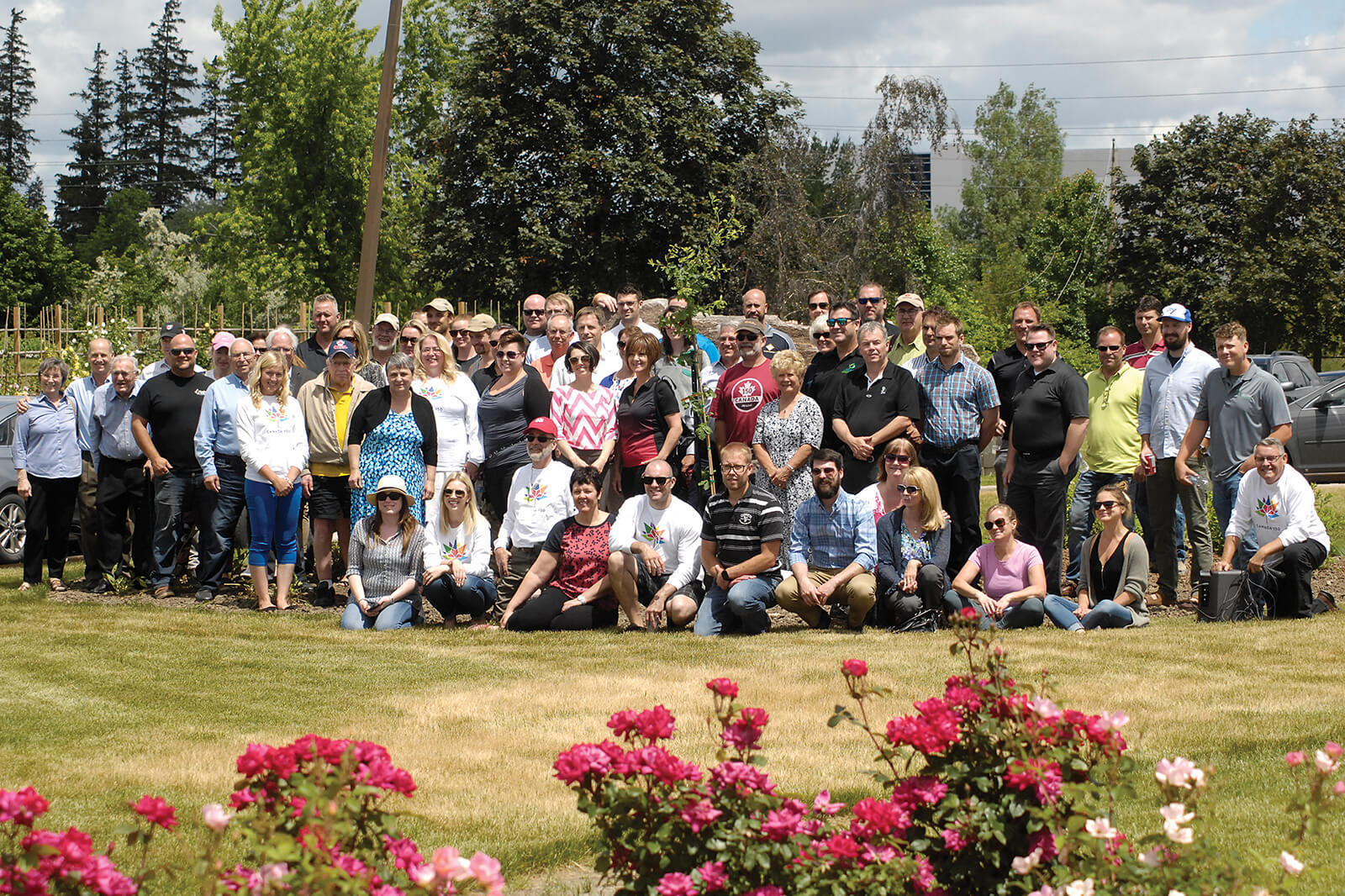 Vimy oak planted at LO home office
A Vimy oak donated by Connon NVK was planted at the Landscape Ontario home office in celebration of Canada's sesquicentennial.

The announcement of the Vimy oak was made by Paul Brydges, LO president, during a ceremonial tree dedication at LO's home office in Milton, Ont. on June 21. "I couldn't think of a better place to plant a Vimy oak to commemorate everything that all of our veterans have done for Canada," Brydges said. "It's a tribute to how we all got here and to the freedoms we all enjoy."

The Vimy oaks came to Canada following the First World War, when Canadian solider Leslie Miller sent back acorns from the battlefield to his home in Scarborough, Ont. The acorns were planted, and the oaks still stand today; cuttings from the trees were used to plant Vimy oaks in France earlier this year to mark the 100th anniversary of the battle of Vimy Ridge.