May 5, 2023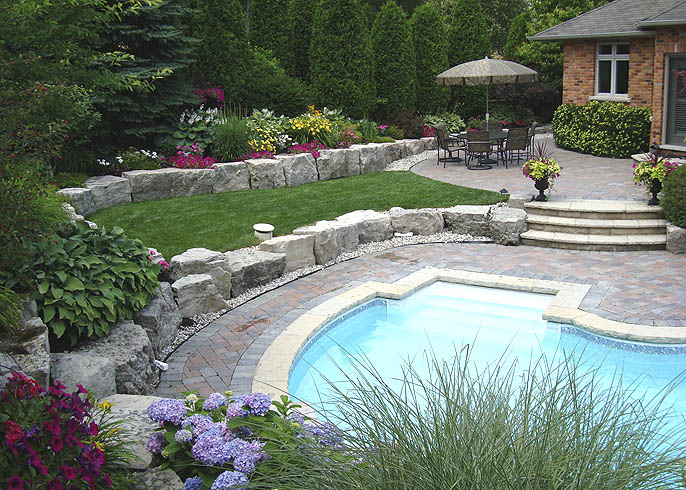 Why use a Landscape Ontario member company?
Because Landscape Ontario members lead the green industry in providing quality and value. Commitment to high ethical standards is part of membership, and references and job reviews for some business categories are required. Landscape Ontario members strive to elevate the green industry to benefit homeowners and the trade alike.
Green for Life is one indicator of LO members' commitment to work together. Another is www.landscapeontario.com. Use the site to find members in your area, and view member profiles containing detailed information and photos from member companies. Shop at a Green for Life garden centre, or hire a Green for Life contractor, and know you are doing business with the best.
Membership requirements
To become a member in Landscape Ontario, ALL companies must first meet the basic criteria below and have their application reviewed and approved BEFORE they can be accepted as members.
They must have 2 sponsors (other members)
They promise to abide by a published Statement of Conduct, Principles and Ethics
They must have appropriate insurance
They must show us pictures of job sites (maintenance and installation sectors)
They must have an Exterminators License (lawn care)
In addition to having these basics, Landscape Ontario continually educates members and verifies they have achieved levels of competency and skills (both technical and business management) with various industry certification programs:
Tools to help you
Landscape Ontario also exists to educate you with the tools and knowledge you need to make informed buying decisions, get the best value for your money, and access to the best companies to work with. By hiring a Landscape Ontario member, we have already eliminated the fly-by-night companies who do not have the proper education, experience, or insurance in place to work to industry standards. These important tools can be found in the Hire with confidence section of our website, or in the links below.
Industry awards
Each year, many members enter their best work, designs, plant material and displays into a prestigious annual awards competition judged by industry experts. Competition is fierce and not everyone wins an award. The Landscape Ontario Awards of Excellence Program showcases the best work by our members. Check out stunning images of some award-winning projects on our Instagram page.
Start off on the right foot
Because every job is unique and every customer has different expectations, and every member is unique in talent and experience, Landscape Ontario can not guarantee each and every plant sold and every garden installed by our members. Often different tastes and budgets affect methods used and even standards, municipal codes and bylaws vary from one city to the next. We do, however, provide a formal consumer complaint process, should you have a disagreement with the work done by one of our member companies only if you and the member hired can not come to a mutual agreement. It is important to outline your goals, expectations, budgets and requirements before having any work done to avoid any future disagreements. We aim to strengthen the relationship between our industry and their clients in an effort to promote outdoor living, more green spaces and a healthier lifestyle.
FIND A PROFESSIONAL