July 15, 2017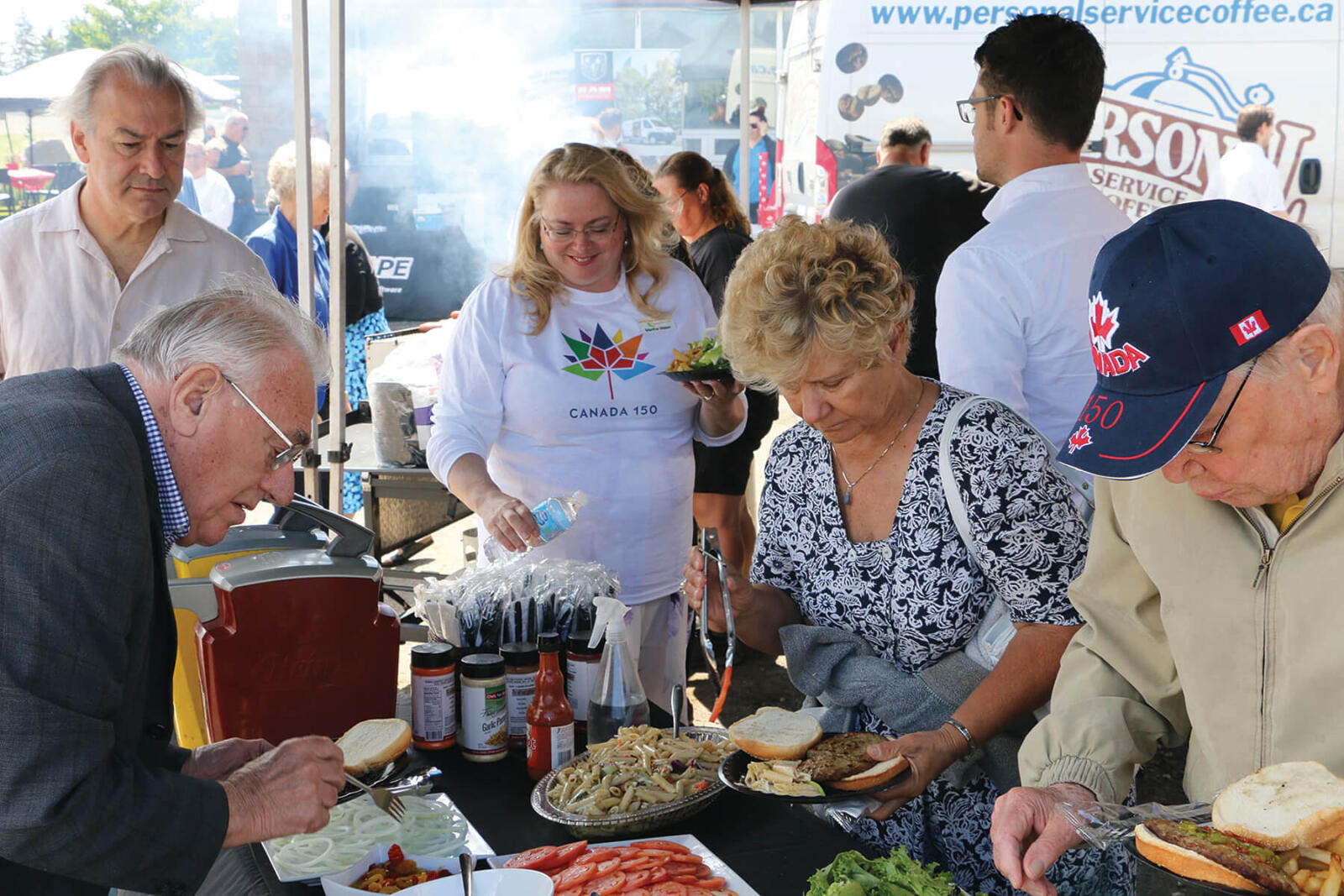 LO celebrates legacy of association and Canada
A special event was held on June 21 at Landscape Ontario's home office in Milton, Ont., to celebrate Canada's 150th birthday and pay tribute to three founding members of the association.
About 100 attendees enjoyed a free barbecue lunch and were greeted by Denis Flanagan, LO membership and public relations manager. Meghan Greaves, LO membership assistant then sang a stunning rendition of 'O Canada' followed by a greeting from Paul Brydges, LO president, and Tony DiGiovanni, LO executive director.
DiGiovanni explained the coming together of members truly makes for an "LO family" and recognized family members in attendance of three association pioneers who have passed away: John Putzer, Paul Grobe and Horst Dickert. "I can think of no better way to celebrate Canada Day, than by recognizing the legacy of three of our founding fathers with some of their family in attendance," DiGiovanni said.
The crowd then proceeded to an area near the front gates of the property, where three legacy trees honour the memories of John Putzer, Paul Grobe and Horst Dickert. The trees recognize the individual contributions made over decades of volunteering with the association for the betterment of the landscape and horticultural professions.
Attendees then gathered near LO's Trial Gardens for a group photo, centred around a newly-planted Vimy Oak, donated by LO member, NVK Nursery Holdings.
The event also gave visitors a chance to meet with LO staff and many of LO's Provincial Board of Directors who were in attendance for a meeting following the event. Staff from the Canadian Nursery Landscape Association (CNLA), were on hand to answer questions about the many cost savings programs, with representatives in attendance from DynaSCAPE Software, Fiat/Chrysler, Krown Rust Control, Investment Guild/HortProtect, Petro Canada, and Destination Campbellville Community Association.
Highlights of the event were broadcast online via Facebook Live.
MORE CELEBRATION