May 15, 2017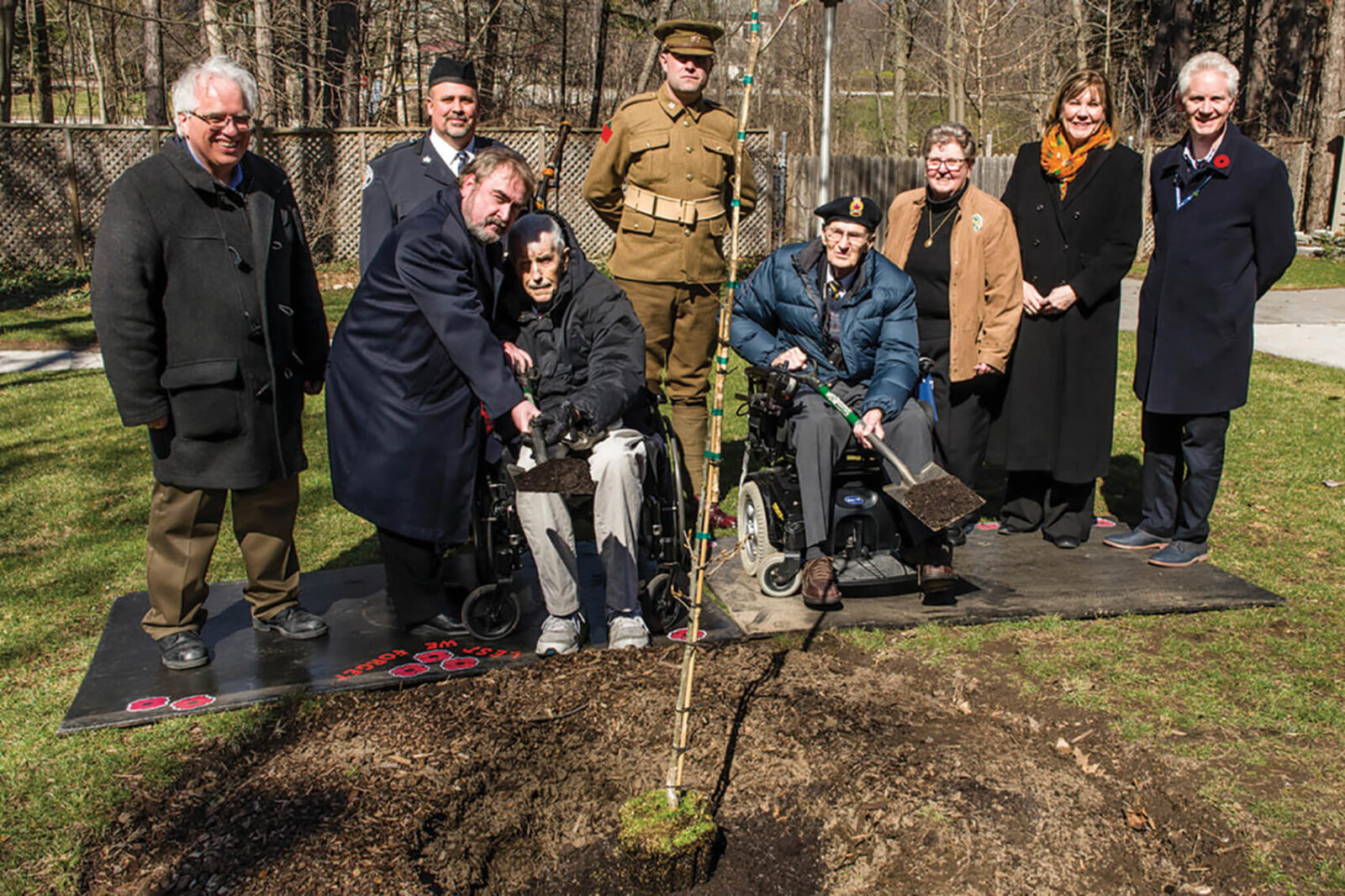 Vimy Oak planting commemorates historic anniversary
On April 9, 2017, commemorative ceremonies were held in Canada and France to mark the 100th anniversary of the Battle for Vimy Ridge during the First World War.

On April 7, a ceremony was held at the Sunnybrook Veterans Centre in Toronto where a Vimy Oak was planted in the Veterans Therapeutic Garden and dedicated to Lieutenant Leslie Miller, a resident at the centre for four years who passed away in 1979 at the age of 90.

At the end of the Battle for Vimy Ridge in 1917, Miller collected a few acorns as a keepsake and later sent them home to his family in Canada.

Miller's family planted the acorns on their fruit farm in Scarborough and upon Miller's return in 1919, he affectionately named the growing saplings "Vimy Oaks."

In January 2014, a group of volunteers came together with the goal to repatriate offspring of the oaks back to Vimy Ridge in France, where the battle had decimated the population of oak trees.

A French nursery has now been growing 600 acorns and the saplings will be planted in the Vimy Foundation Centennial Park near the Vimy Ridge Monument in France in 2017 or 2018.