May 5, 2023
What is Landscape Ontario?
Introducing your trade association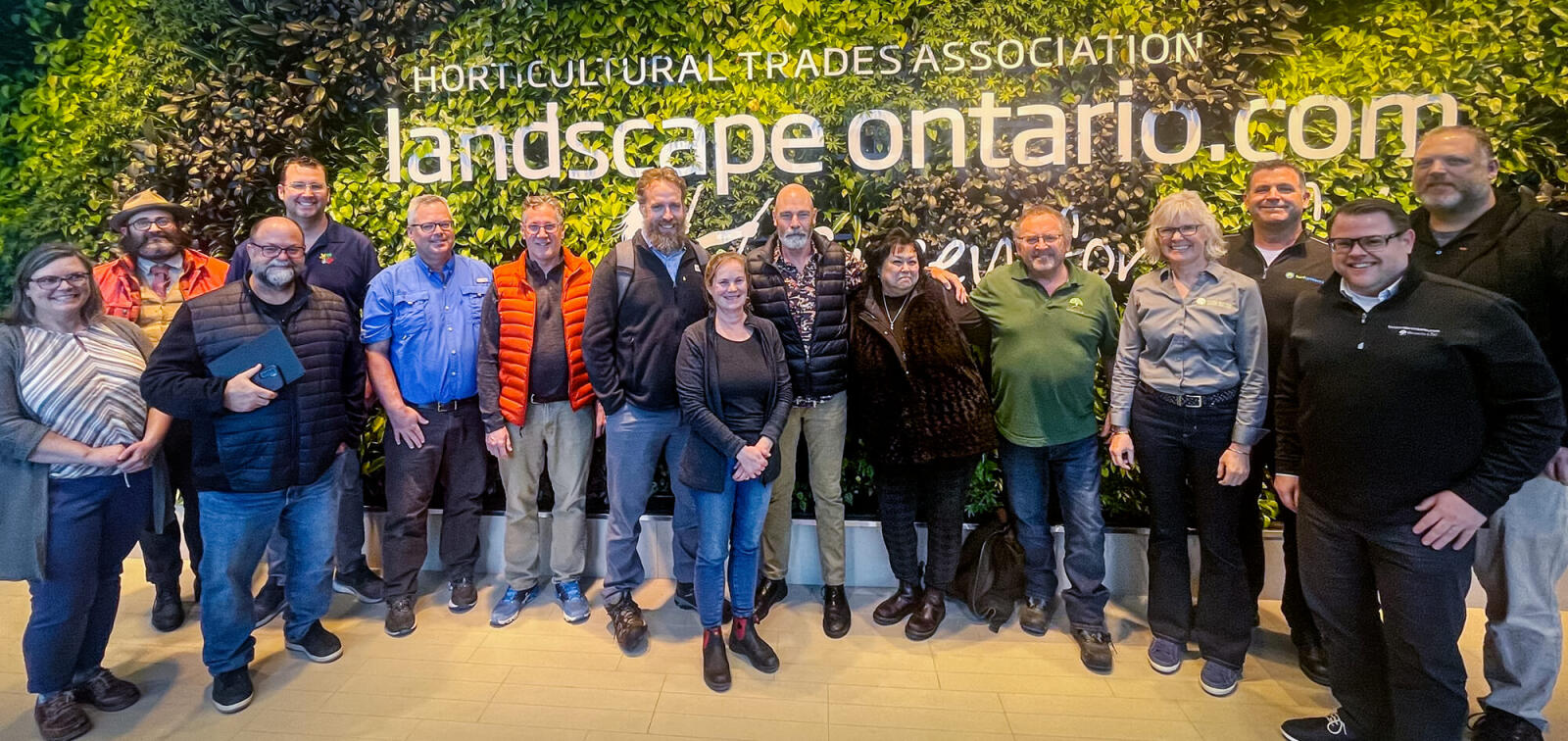 Photo: Landscape Ontario's
Provincial Board of Directors
.
With more than 3,000 professional members, Landscape Ontario is the province's premier horticultural trades association. Our mission is to be the leader in representing, promoting and fostering a favourable climate for the advancement of the horticulture industry in Ontario.
Landscape Ontario is a dynamic association offering professional development opportunities, industry trade shows and conferences, consumer events and cost savings benefits.
Landscape Ontario is governed by an elected Provincial Board of Directors, of which its members volunteer time and effort to oversee the many programs and functions of the association.
Landscape Ontario's membership is organized by a chapter system. The opportunity to network is one of the founding principles of our association. There are currently nine LO chapters:
Chapters hold regular meetings that provide a forum for education, professional development and networking.
Landscape Ontario's 11 sector groups address the specific needs of the various industry sectors. These groups meet regularly to look at sector-specific issues, initiate solutions and develop continuing education and fun networking events. They include:
Through the efforts of members, volunteers and staff, Landscape Ontario provides a unified voice for the horticulture industry in Ontario.
Role of Executive Director
The Executive Director reports to and works in close partnership with the Board of Directors to establish and clarify vision, mission, organizational goals, policies, and strategic directions in order to grow a prosperous, professional and ethical industry that is respected and recognized by all stakeholders for the contribution that the industry makes in enhancing quality of life.
Read more about the
role of the executive director
.
---
Privacy and Accessibility Policies
Our Privacy Policy can be found
here
.
Our Accessibility Policy can be found
here
.