September 7, 2017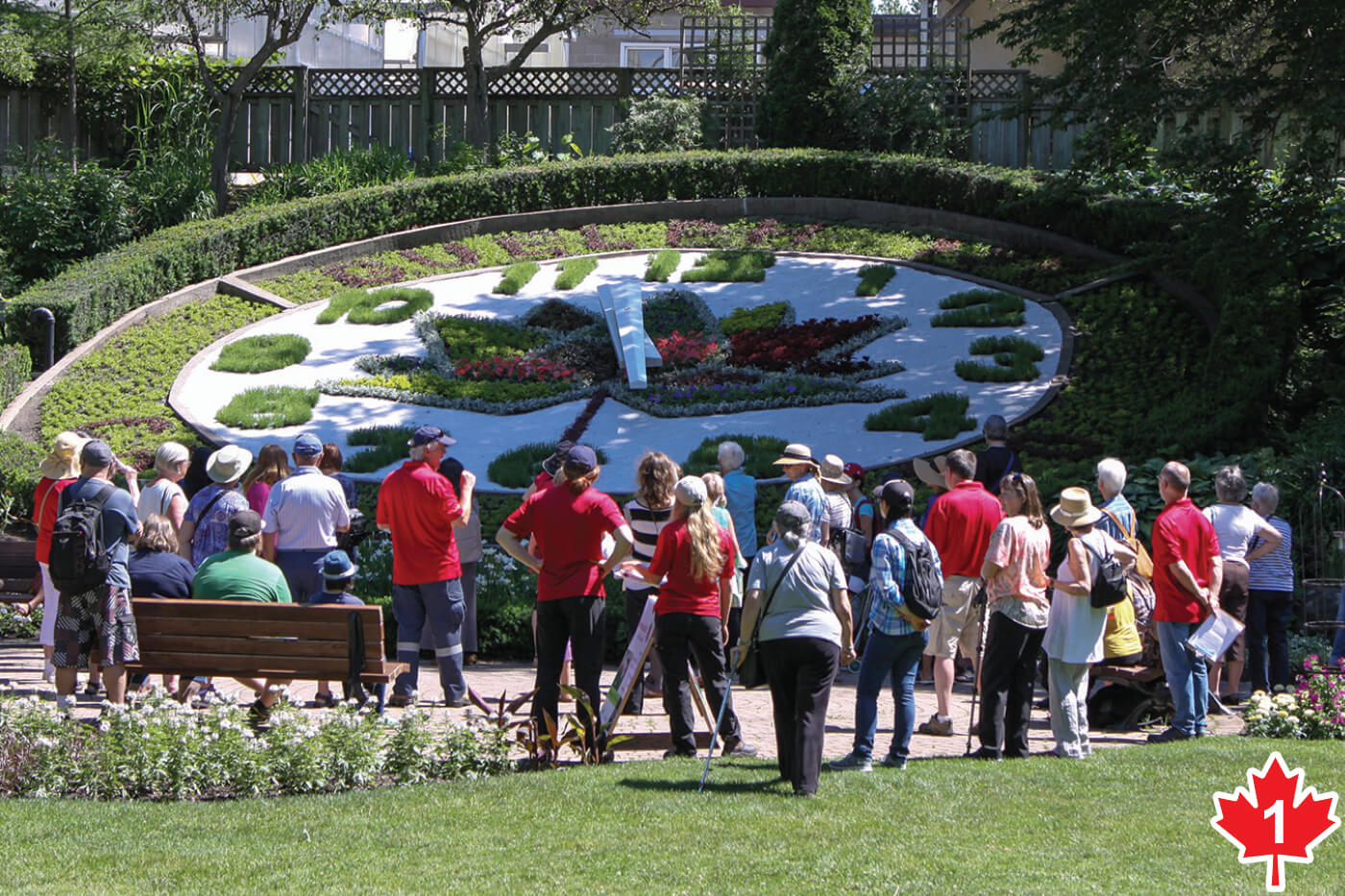 LO members celebrate Canada 150
1. University of Guelph held a special event on June 19 to celebrate Garden Days and Canada's milestone birthday. Called "Celebrating Canada 150 in the Garden," the event featured free garden tours of city and university gardens, including Riverside Park's Floral Clock, the Arboretum's World of Trees and the Conservatory Gardens at the university where a ceremonial tree planting also took place.

2. Manderley Turf Products in Ottawa, Ont., took part in a very unique project in the nation's capital. Manderley's crew invaded the Alexandrea Peace Bridge between Ottawa and Gatineau, Que., at 3 a.m. on July 2 and installed 2,000 sq. ft. on the pedestrian walkway of the bridge. That day, 2,500 people took part in the first ever interprovincial Picnic on the Bridge over four staged sittings. The event was supported by 280 volunteers and had beautiful weather for most of the day.

Manderley removed the sod from the bridge where it was then donated to Habitat for Humanity and Ottawa Community Housing projects across the city.

3. Clintar Landscape Management (Mississauga West and Milton) are planting 150 juvenile native maple fêtes (ranging from three to five feet in height) on their clients properties as a free gift to celebrate 150 years of Canada. Clients can choose to plant the tree themselves, or have Clintar plant it for them free of charge. Tree planting began in mid-August. Pictured here are Clintar employees, Ashley Amaral and Jenelle Hamouth.

4. A.M.A. Plastics in Kingsville, Ont., began planning for Canada's sesquicentennial last fall by planting 2,000 bulbs, including 1,000 Canada 150 tulips at their hydroponics facility. The bulbs began flowering in spring and staff were excited to see the new Canada 150 Tulip bulbs flowering. A.M.A. had so much fun preparing the beds and planting the bulbs, they also decided to include a keepsake for staff to mark the special planting day. Each staff member was give a commemorative 2017 Spirit of Canada $3 pur silver coin from the Royal Canadian Mint. A.M.A. staff look forward to seeing the bulbs flower again next spring.