March 15, 2017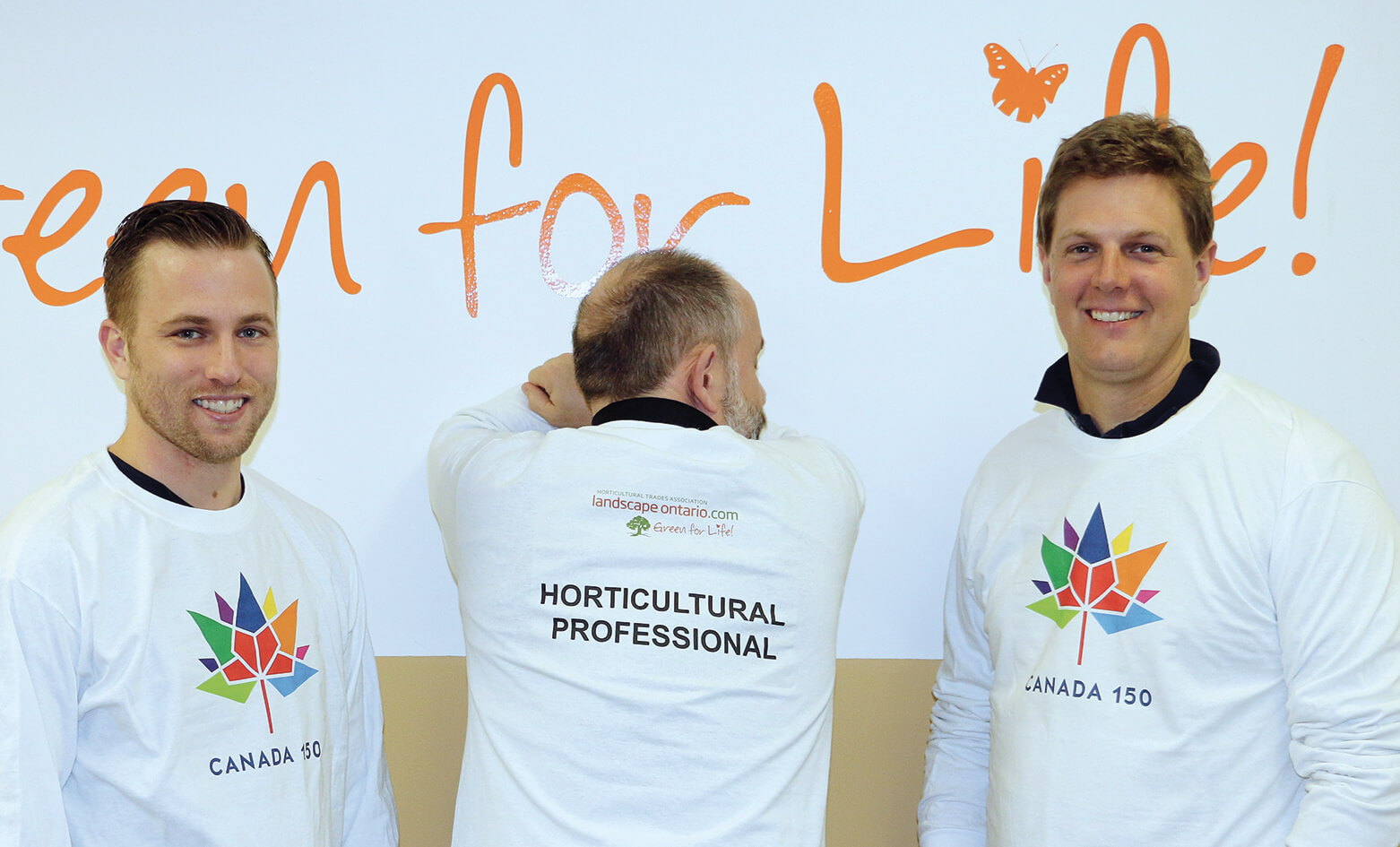 Happy 150th birthday Canada
By Denis Flanagan CLD
LO Manager of Membership and Public Relations
Canada is celebrating a significant milestone during 2017 and the horticultural profession is playing its part. Throughout the year there will be numerous events, promotions and opportunities for your company to be a part of history. Already this year, we have promoted the green profession at Congress and at several Chapter events, including a Seedy Saturday event held in Milton which involved a free seed exchange of red and white annuals so homeowners can nurture plants and turn their gardens into living celebrations this summer.
A similar idea has also been launched by municipalities across the province. Many parks departments have ordered red and white annuals from their wholesale greenhouse suppliers and you will be noticing innovative colour schemes on many boulevards and town parks this year. By the time you read this magazine, Canada Blooms will be well underway with their theme of promoting Canada's sesquicentennial; which will include a giant living display of plants in the shape of the official logo. Landscape Ontario will also be handing out our Garden Inspiration magazine which will have a red and white theme.
On June 16, we will once again be promoting Garden Days across the country; encouraging people of all ages to get outside and garden. For details, see
gardendays.ca
. A major horticultural event will be launched on July 1 in Gatineau Park — a stunning display called mosaïcanada. I saw this display a few years ago in Montreal and it was amazing! The event will run all summer long and you can find more information online at
mosaicanada.ca/en/
. Also on July 1, Landscape Ontario chapters will be involved in several Come Alive Outside events.
Get your company involved
Promotion:
Find out what celebrations are planned in your community and see how you can get involved. Make sure to send us photos of anything you participate in.
Client appreciation:
I know many of you give gifts to your clients. Why not consider doing something special in 2017? A dozen red and white roses, a customized planter, or perhaps a coffee table book celebrating Canada's history would all be appreciated.
Your staff:
Hold a special barbecue where everyone wears red and white. This leads me into a special idea LO will be promoting…
We have designed and printed an exclusive shirt for LO members (available at cost) to help celebrate our nation's milestone. The front of the shirt sports the official logo for Canada's 150th and the back promotes you as a professional member. In the month of July, it would be cool if we had hundreds of LO members all wearing this same shirt. Let's show our pride for Canada, LO and our profession with these unique shirts. An order form can be found online at
horttrades.com/Canada-150-shirt
.
---
Denis Flanagan can be reached at
dflanagan@landscapeontario.com
or at 905-875-1805, ext. 2303.