July 15, 2018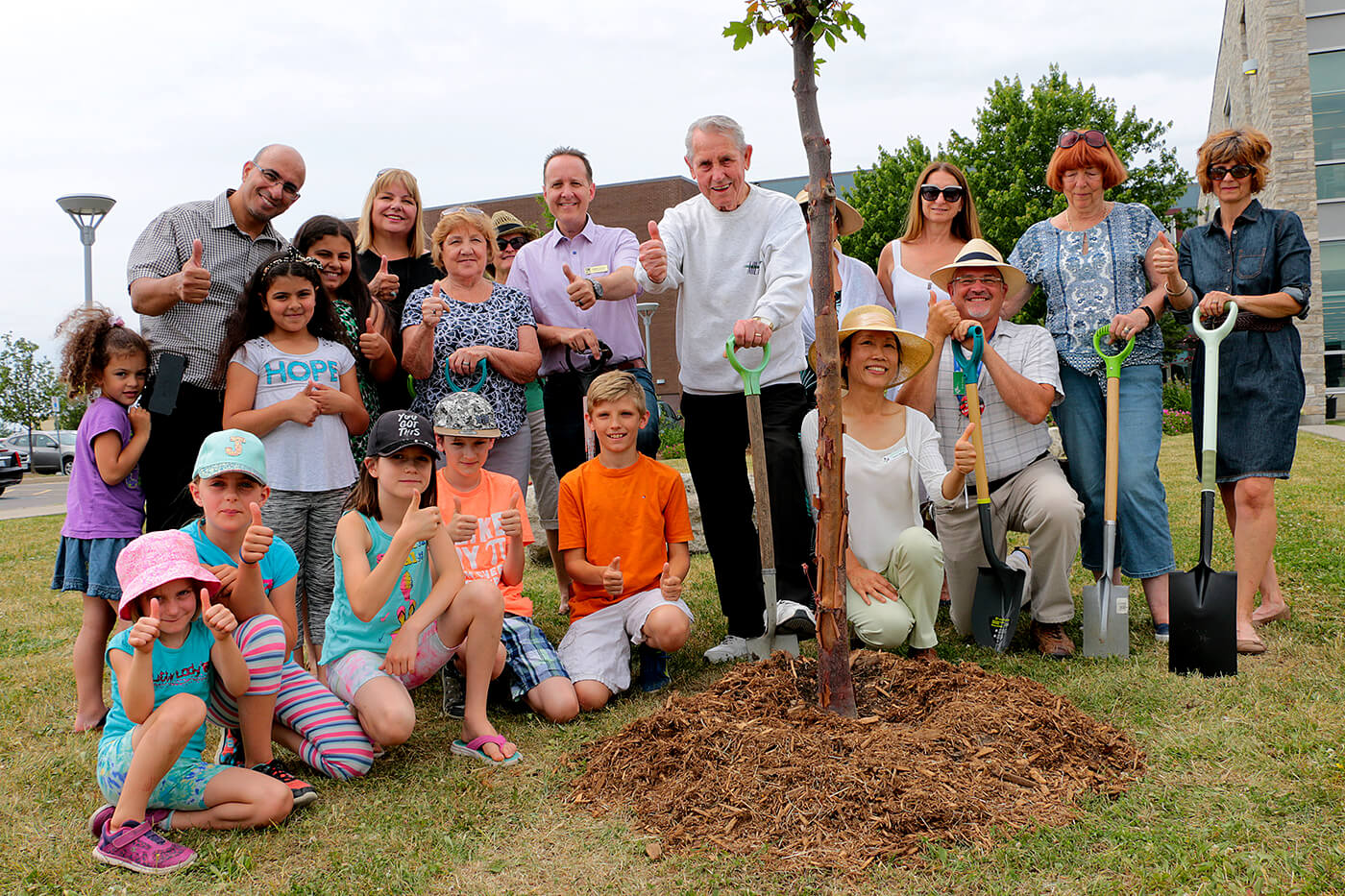 Milton groups join Canada's biggest garden party celebration
Residents from Milton, Ont., gathered on the grounds of Milton Public Library (MPL) on June 16 to celebrate their love of gardening, plants and nature.

Organized by the Milton and District Horticultural Society (MDHS), with support from Landscape Ontario, Milton Public Library and Milton Quarry for the ceremonial planting of a 10-feet tall Paper Bark Maple.

The hour-long event coincided with National Gardening Day the official kick-off to 10 days of celebrations across the country known as Garden Days.

Those in attendance included Milton Mayor, Gord Krantz, and LO member, Sean James who is also the provincial spokesperson for Garden Days for the province of Ontario.

Garden Days will be celebrated next year from June 15-23, 2019.