December 15, 2011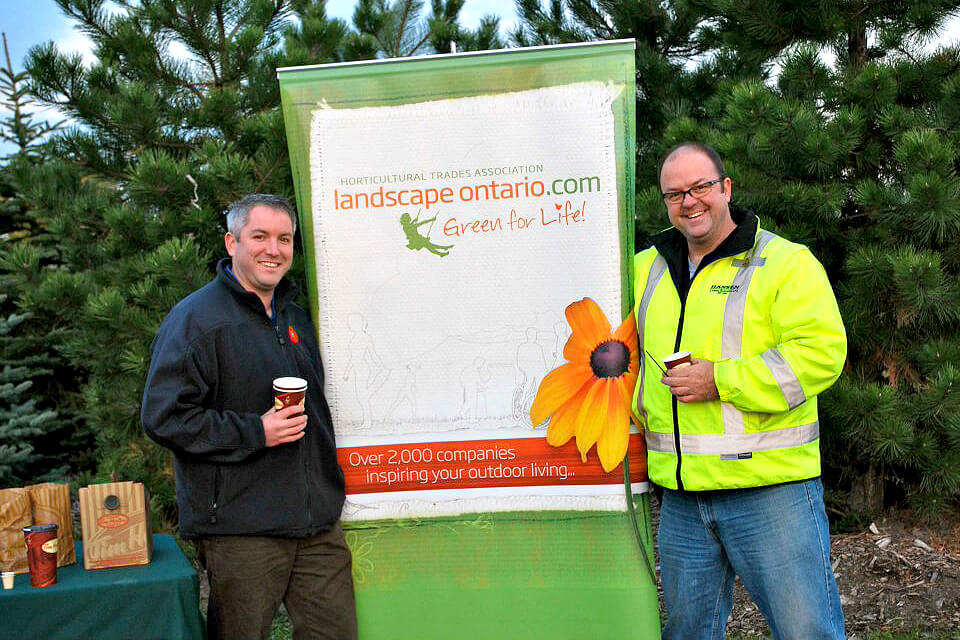 Since 2008, Ottawa Chapter is a big part of regional cancer foundation
Since 2008, Ottawa Chapter members have stepped up to maintain the Ottawa Cancer Survivors Park.
The maintenance schedule of the park was coordinated this year by Ottawa Chapter vice president Ed Hansen of Hansen Lawn and Garden. He is also the creator and organizer of a yearly golf tournament in Ottawa, 'Take a Swing at Cancer - the Herman Hansen Memorial Golf Tournament' in memory of his father Herman Hansen, who passed away from colon cancer. To date, this tournament has raised over $100,000 for the Ottawa Regional Cancer foundation.
The latest task taken on by Ottawa Chapter members is maintaining the grounds on the new Maplesoft Centre, which officially opened Nov. 3. Maplesoft focuses on cancer survivorship, creating a calm and relaxing atmosphere for all who visit.
Ed Hansen says, "I know that all the volunteers who participate in this maintenance program are doing so for very personal reasons. It is their way of giving back to the community. The whole of Ottawa Chapter benefits from their involvement. The grounds of the park and now the Maplesoft Centre, as a result of our members' generosity and dedication of their time, will continue to be maintained with the same beauty and spirit as has been for the past three years. I am honoured and proud to be part of this program and welcome all other Ottawa Chapter members to join in the project next year."
Located on 4.5 acres at the busy intersections of Alta Vista Dr., Industrial Ave., and Riverside Dr., Ottawa's Cancer Survivors Park offers a place of serenity and inspiration to cancer patients and survivors, their friends and families.
The following Ottawa Chapter members took part in the maintenance program this year at the park: Horticare Landscaping, Garden Creations, The Professional Gardener, Clintar Landscape Management, Ottawa GreenLife Garden Care and Landscaping, Hansen Lawn and Garden, Terrapro, Lindsay Landscapes, Greenscape Watering Systems and Lafleur de La Capitale. Teams maintained the site throughout the season. The fall take down was completed on Nov. 1 by Clintar Landscape Management Ottawa, Hansen Lawn and Garden, Horticare Landscaping and Lafleur de la Capitale.
For more information on the park please visit
www.cancersurvivorspark.ca/about.htm