September 15, 2015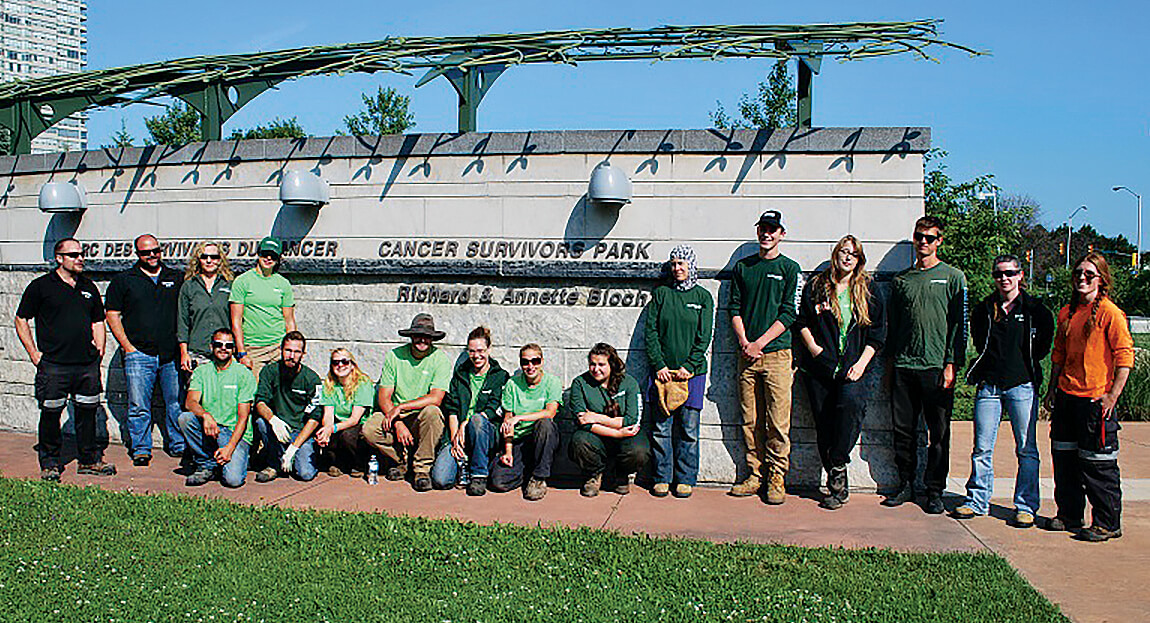 Ottawa helps students while maintaining Cancer Survivors' Park
By Martha Walsh
LO Ottawa Chapter Coordinator
Ottawa Chapter continues to maintain the Richard and Annette Bloch Cancer Survivors' Park, located on 4.5 acres in Ottawa's Alta Vista neighbourhood.
The Chapter has maintained the landscape of this unique landmark since 2009. The members volunteer their time from April to October.
One of two parks of its kind, it features the sculpture "Cancer: There is Hope" created by the renowned Mexican sculptor Victor Salmones. Visitors are provided with a positive mental attitude walk, and the road to recovery area featuring plaques that contain actions that lead to recovery.
For the past two years an educational opportunity has been created by Past President of the Ottawa Chapter Ed Hansen, of Hansen Lawn and Gardens in Ottawa, along with Ottawa Chapter Treasurer Steve Neumann, Coordinator at Algonquin College Horticultural Industries.
Neumann says the time spent at the Park creates learning opportunities for students under the guidance of Ottawa Chapter member companies.
On June 10, a group of 20 students from the Horticultural Industries Program at Algonquin College, under the guidance of Hansen Lawn and Garden, attended the park. They were instructed in the proper application of mulch of the park's trees, as well as pruning, clean-up and maintenance of the existing garden beds.
Ottawa Chapter members involved in the voluntary maintenance of the Cancer Survivors' Park believe strongly in the future of the industry. They feel that students should be given as many opportunities as possible to learn.