September 4, 2018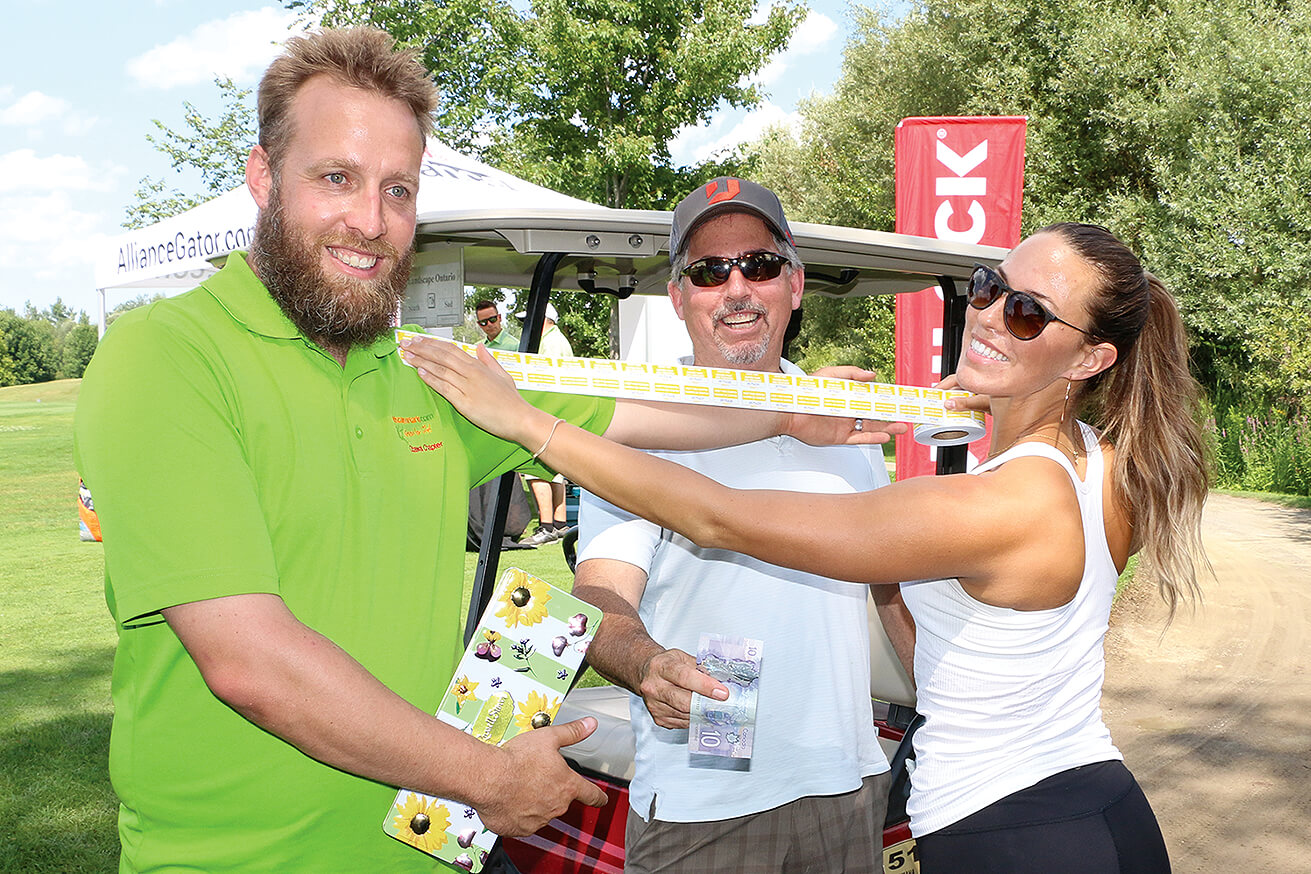 Ottawa Chapter raises $3,000 for mental health
The 2018 Ottawa Chapter Charity Golf Tournament, presented by Geosynthetic Systems, took place July 26 at the Meadows Golf and Country Club in Ottawa, Ont. The event raised over $3,000 for Do It For Daron (DIFD) —an Ottawa based charity that has become a movement to transform youth mental health after the tragic suicide of 14-year-old, Daron Richardson back in 2010.

At the Ottawa golf tournament, every single participant — from the golfers, to sponsors and volunteers — were given a purple DIFD heart bracelet (Daron's favourite colour) to raise awareness and show support for the movement.

The Canadian Mental Health Association says one in three Canadians will experience mental health issues in their lifetime. Suicide is the second leading cause of death for young people between the ages of 15 and 24. And over 200 youth take their own lives in Canada every year.

The registration table was supported by golf committee members: Steve Montcalm, Randilee Bell and Jenn Siba, who distributed tournament bags from title sponsor, Geosynthetic Systems; a drink cart coupon, sponsored by the Ottawa Chapter Golf Committee; golf tees from Professional Mobile Wash (PMW)/Hawthorne Cleaning Systems; and a black golf towel with an embroidered Ottawa Chapter logo, created specifically for the tournament by Ottawa Chapter member, The Sam Group. The chapter would also like to thank Landscape Ontario home office staff, Denis Flanagan and Robert Ellidge, for making the trip up from Milton to support the event once again this year.

After a barbecue lunch sponsored by Bradley's Insurance, golfers took to the course and enjoyed a very sunny day. Some areas in Ottawa had received a month's worth of precipitation just the day before, so the weather gods were once again in our favour.

Volunteers Lindsey Ross and Olivia Urquhart traveled around the course, selling thousands of prize raffle tickets to happy golfers and raised over $2,500 for DIFD.

After the round, golfers attended a buffet dinner, sponsored by Gifford Insurance. Ottawa Chapter Golf Committee Chair, Chris Urquhart, emceed the post-golf festivities which began by awarding prizes for the various contest holes and to winning teams. Urquhart also thanked all attendees, sponsors and volunteers who helped make the event such a success.

A highlight of the evening included a special presentation to a hardworking cornerstone of the Ottawa Chapter. Jim Bauer, the founder of the Ottawa Chapter, was presented with a Landscape Ontario Honourary Lifetime Member Award. Mr. Bauer's wife Anneke and son Bud were in attendance. Ottawa Chapter Past President, Ed Hansen, prefaced the presentation of the award by giving a personal account of his experiences with Mr. Bauer, also explaining the many years of hard work, dedication and service that made the award so unique.

Following the presentation, raffle prizes were awarded and another $600 was raised by PMW/Hawthorne Cleaning Systems thanks to the generosity of company owner, Mike Treacy. In total, the event raised $3,085 for DIFD.