December 15, 2019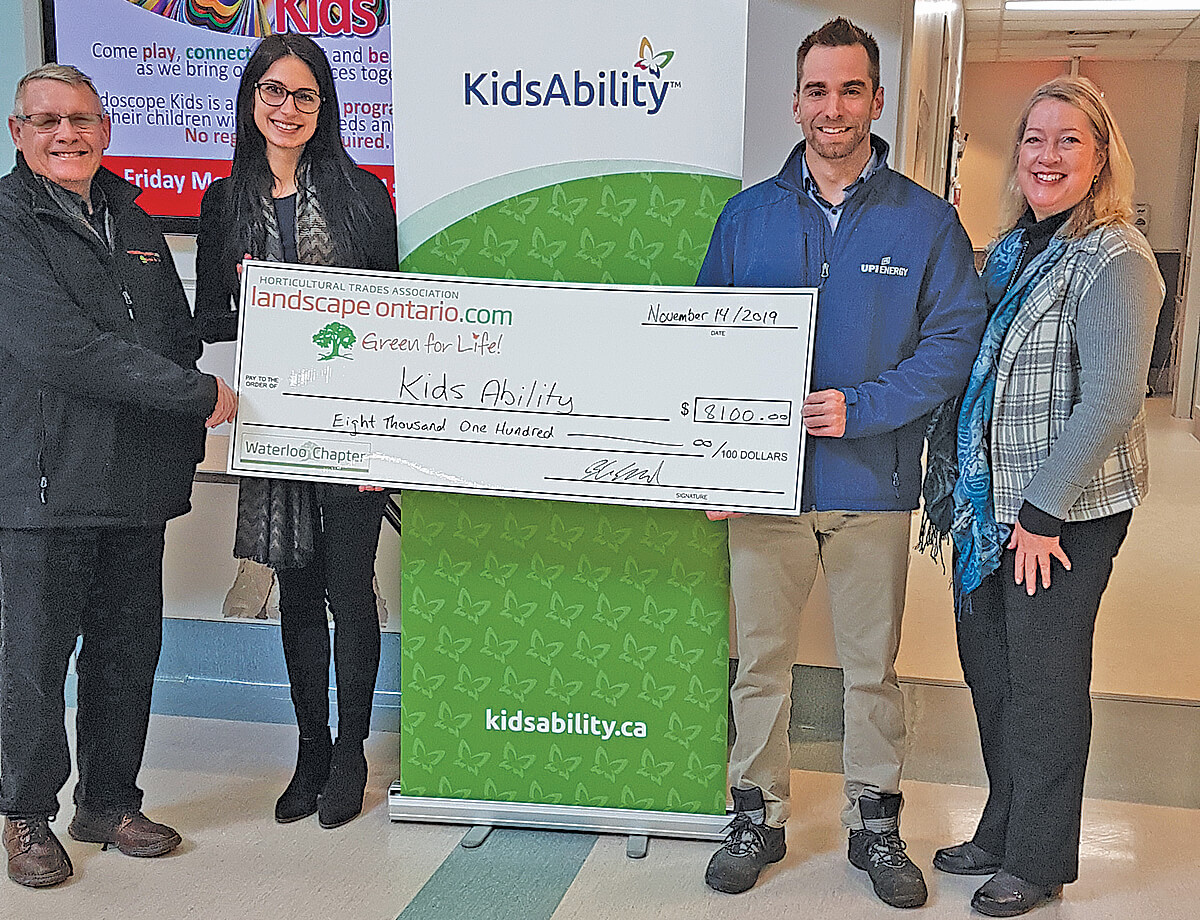 I am writing this column on Nov. 17 — the day of the 115th Toronto Santa Claus parade, the longest-running children's parade in the world. Just like Landscape Ontario, the parade is a not-for-profit association that relies on members and sponsors to raise funds, that in part support various programs for kids.
Looking back at the various charities and organizations our regional chapters have supported over the years, it's great how caring and community-minded our members have been — particularly when it comes to helping young people. Our Windsor, Golden Horseshoe, London, Georgian Lakelands and Upper Canada members have all been instrumental in designing and constructing many outdoor classrooms, providing thousands of children with the opportunity to learn, play and grow in a healthy outdoor environment. For many years, our Ottawa Chapter raised funds for its local children's hospital and continues to raise money to help youth. Recently, our Durham Chapter members have been involved in developing a new training facility for WindReach Farm.
WindReach founder, Sandy Mitchell, was born with cerebral palsy. He recognized early in life the value and impact an accessible farm and natural environment can have on individuals with special needs of all ages. Animals and fresh country air, combined with a barrier-free design, is good for everyone's overall mental health and well-being. A three-time equestrian Paralympian, Sandy's vision to inspire, empower and change lives turns the ordinary into extraordinary experiences for all those who visit the farm.
In August, the Toronto Chapter announced the funds raised from its annual golf tournament would be donated to the Toronto Botanical Garden's children's educational program. The program encourages kids to unplug, and instead chase bugs, plant seeds, harvest veggies and learn about the natural world.
Just last week, I joined Blake Sicard from our Waterloo Chapter, as he presented a cheque for $8,100 to KidsAbility (see photo). Founded in 1957, KidsAbility is a recognized leader for empowering children and youth with a wide range of complex issues. Below is a copy of an e-mail I received from Bianca Peluso, development associate at KidsAbilty Foundation:
"Hello Blake and Denis,
It was great to meet both of you and learn more about the event you hosted and your connections with KidsAbility. Did you know that Landscape Ontario Horticultural Trades Association has raised $60,500 for KidsAbility since the first gift in 2007! That is absolutely outstanding.

Thank you very much for all your hard work and dedication to fundraising $8,100 for KidsAbility at your most recent golf tournament. Maybe next year we can hit the $75,000 cumulative grand total!

Thank you for making brighter futures happen for children and youth with special needs.

The collective good will from our members have made an enormous difference in the lives of so many children and their families, on their behalf you deserve a special thank you."

To wrap up my focus on kids this month, I will quote the author most associated with this time of year, Charles Dickens: "Encourage a child's mind to develop like a young flower."
Wishing you and your family all the best for the holidays.
---