December 12, 2018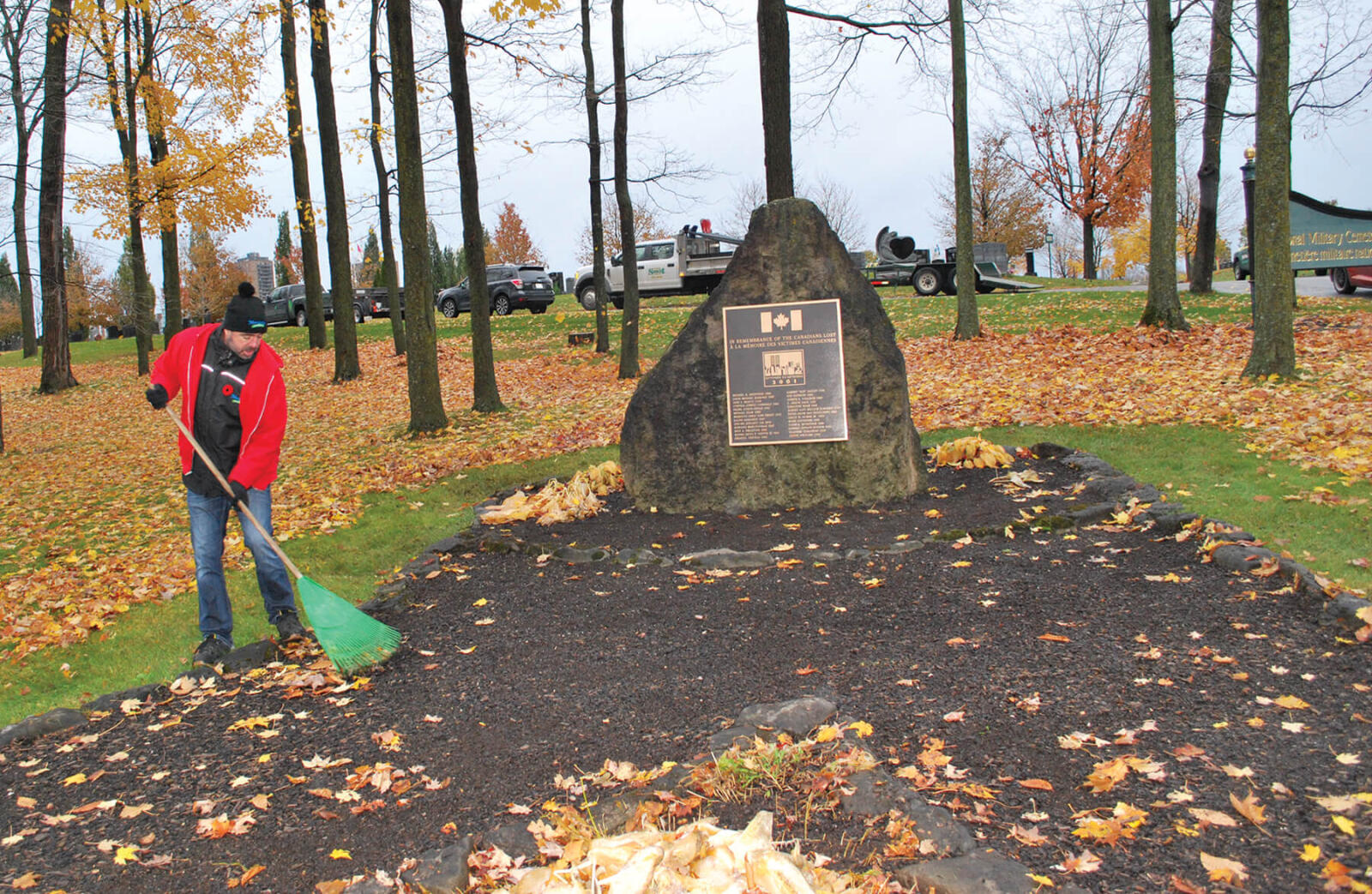 Ottawa Chapter continues tradition of honouring Canadian Military
Unusually cool weather for early November did not put a damper on enthusiasm and support for the 13th annual Ottawa Chapter Day of Tribute, held Nov. 2 at the National Military Cemetery at Beechwood Cemetery, in Ottawa, Ont.

This annual event focuses on a morning of maintenance of the grounds in preparation for Remembrance Day proceedings. This year, horticultural staff from Beechwood volunteered their time alongside volunteers and sponsors from the Ottawa Chapter.

Introductions and thanks to the many volunteers were given by event chairperson, Pete Campbell, retired chief warrant officer, Canadian Armed forces Army Combat Engineer.

Thank you to our title sponsor, Geosynthetic Systems; food and beverage sponsor, Bradley's Commercial Insurance; product sponsors, Manderley Turf Products, Plant Products, Peter Knippel Nursery and Sipan Tires. Winner of this year's gift certificate from Sipan Tires is Amber from GreenUnlimited. Thanks also to Beechwood Cemetery for sponsoring the new signage for this year's event.

Ottawa Chapter would like to thank the following companies and individuals that participated in this year's maintenance event: Geosynthetic Systems; Peter Smit & Sons; Green Unlimited; Natural Impression Landscaping; Weedman of Ottawa; Mr. T. General Contractors; Ottawa Chapter president, Steve Neumann; Manderley Turf Products; Nicholas McCarthy, Beechwood Cemetery; and the horticultural staff of Beechwood Cemetery.

A place for all Canadians dedicated to honoring the men and women who have served both in times of war and in peace, the National Military Cemetery at Beechwood opened in 2001. The cemetery contains four sections: two Commonwealth War Grave sections, one section managed by Veterans Affairs Canada (Section 27) and the newest section, the National Military Cemetery of the Canadian Forces (Section 103), managed by the Department of National Defence. The cemetery is open to any military member and veteran, regardless of rank.

The mission of the national military cemetery of the Canadian Armed forces is to provide a dignified and serene place of rest for fallen members of the military and their families. For this reason, the Ottawa Chapter continues to support the annual day of Tribute to the Canadian military and their families.