December 15, 2013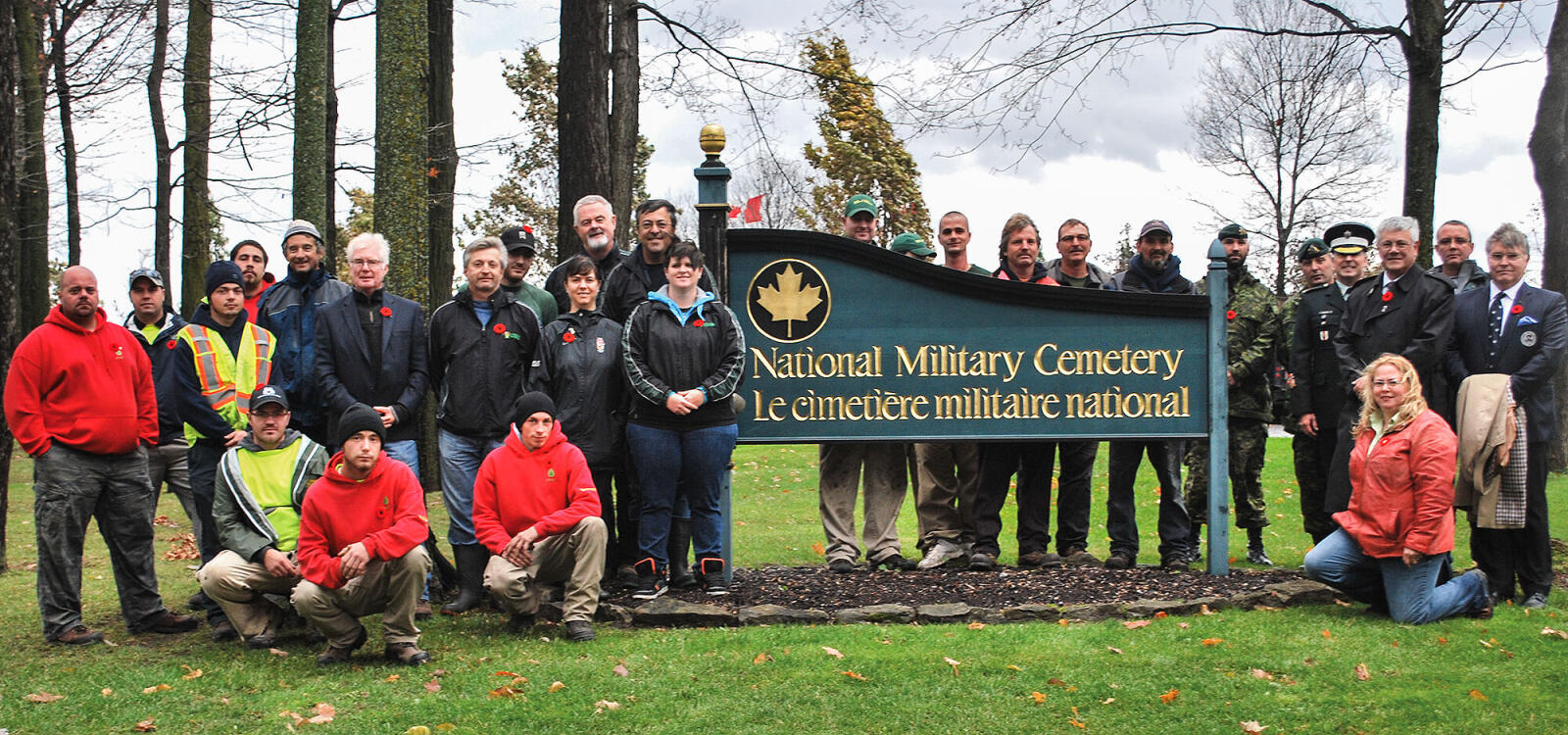 Ottawa continues to honour veterans
Giving back to the community is a characteristic that is prevalent throughout each one of the nine chapters that make up Landscape Ontario.

Ottawa Chapter members have a long and impressive record of participating in many volunteer activities. One of the longest running is the Day of Tribute honouring members of the Canadian military and their families.

Since 2005, on the first Friday in November, Ottawa Chapter members have gathered in every type of weather condition to volunteer their time and materials to beautify the grounds at the National Military Cemetery at Beechwood in Ottawa.

Beechwood was designated a National Military Cemetery in 2001. The grounds include 8.29 acres as the final resting place for veterans who faithfully served their country in peace and war, at home and abroad, and making the supreme sacrifice on Canada's behalf.

The Canadian Year of the Veteran took place in 2005 to teach, remember, honour, thank and celebrate veterans. This event motivated Sharon Rouette-Urquhart to undertake the creation of this unique Ottawa Chapter tradition.
Rouette-Urquhart of Green Unlimited contacted Ottawa Chapter members, and along with Chris Lemke and David Stewart, began the first of these events where Chapter members volunteered as their way of honouring the final resting place of many Canadian veterans and their families.

This year's event took place on Nov. 1. While members volunteer their time, the continued support of associate members is crucial to the success of this event. Long-time supporters of this event include NorleansTechnologies. Owner Fred Minduik also served in the military and has close ties that continue in his business. Bradley's Commercial Insurance has been a supporter of this and other Ottawa Chapter events.

The day begins with a coffee and muffin break, sponsored by Bradley's. Peter Knippel Nursery has provided perennials and shrubs for replacement to this event for many years. Plant Products and General Seed Company provide gypsum, fertilizer and seed for application.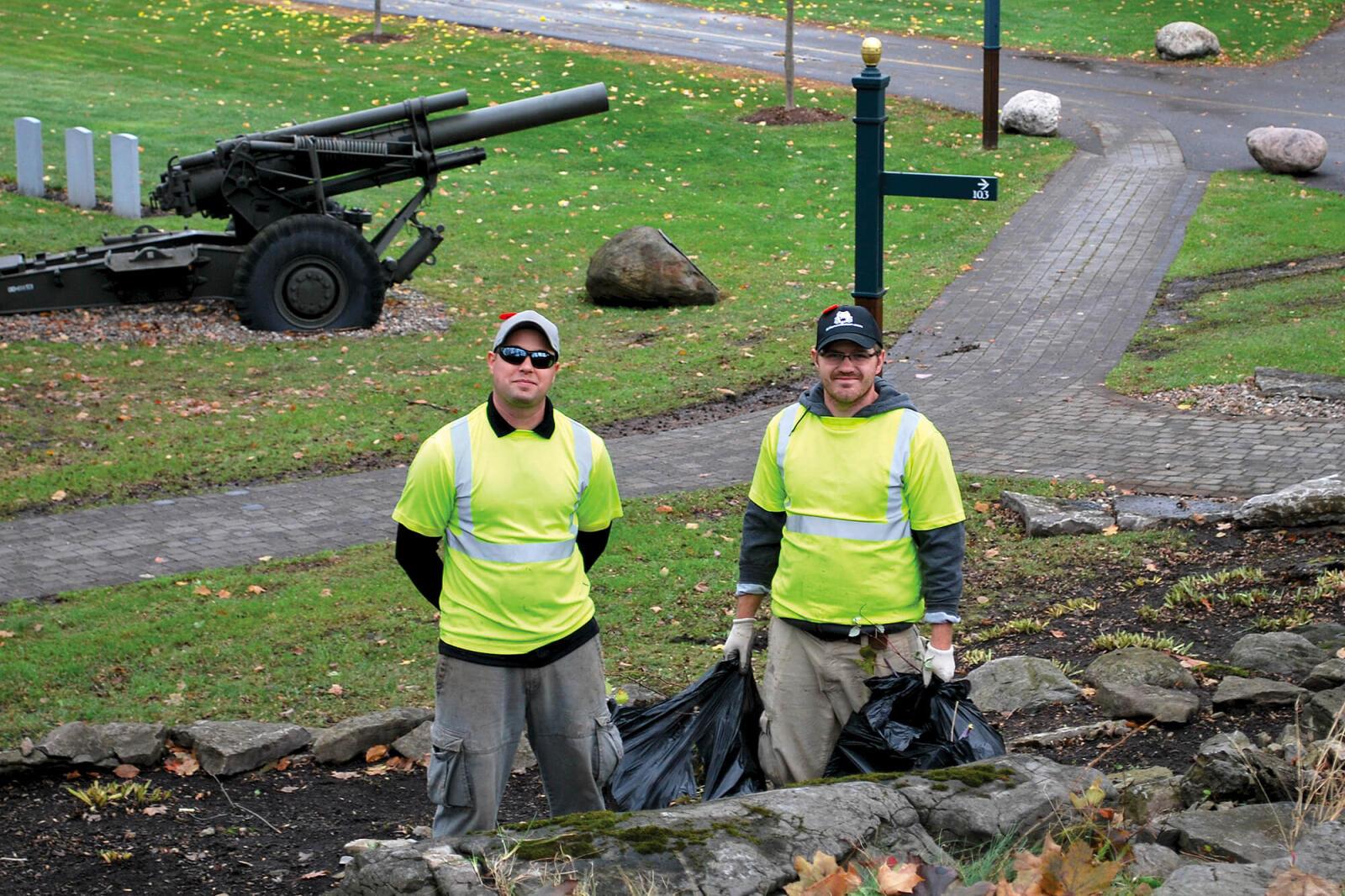 Natural Impressions Landscaping owner Andrew Burgess, left, and Glen Beach pitch-in to help during Ottawa's Day of Tribute.
---
Attending dignitaries this year included Chief Warrant Officer David Snyder from the Canadian Armed Forces; Harry Harsch, inspecting officer of horticulture, Canadian War Graves Commission; Warrant Officer Sylvain Pilotte; Corporal Steve Prevost from Department of National Defense and Roger Boult from Beechwood Cemetery.
Ottawa Chapter members who volunteered their time this year included Peter Smit and Sons, Weedman - Ottawa, Green Unlimited, Zone 5 Landscaping and Property Maintenance, Lafleur De La Capitale, Surgenor Truck Rental and Natural Impressions Landscaping and Geosynthetic Systems.
Every member who takes the time to volunteer in this event does so for entirely personal reasons. Many members have first-hand experience of being the child or sibling of a veteran of the Canadian military.