June 15, 2011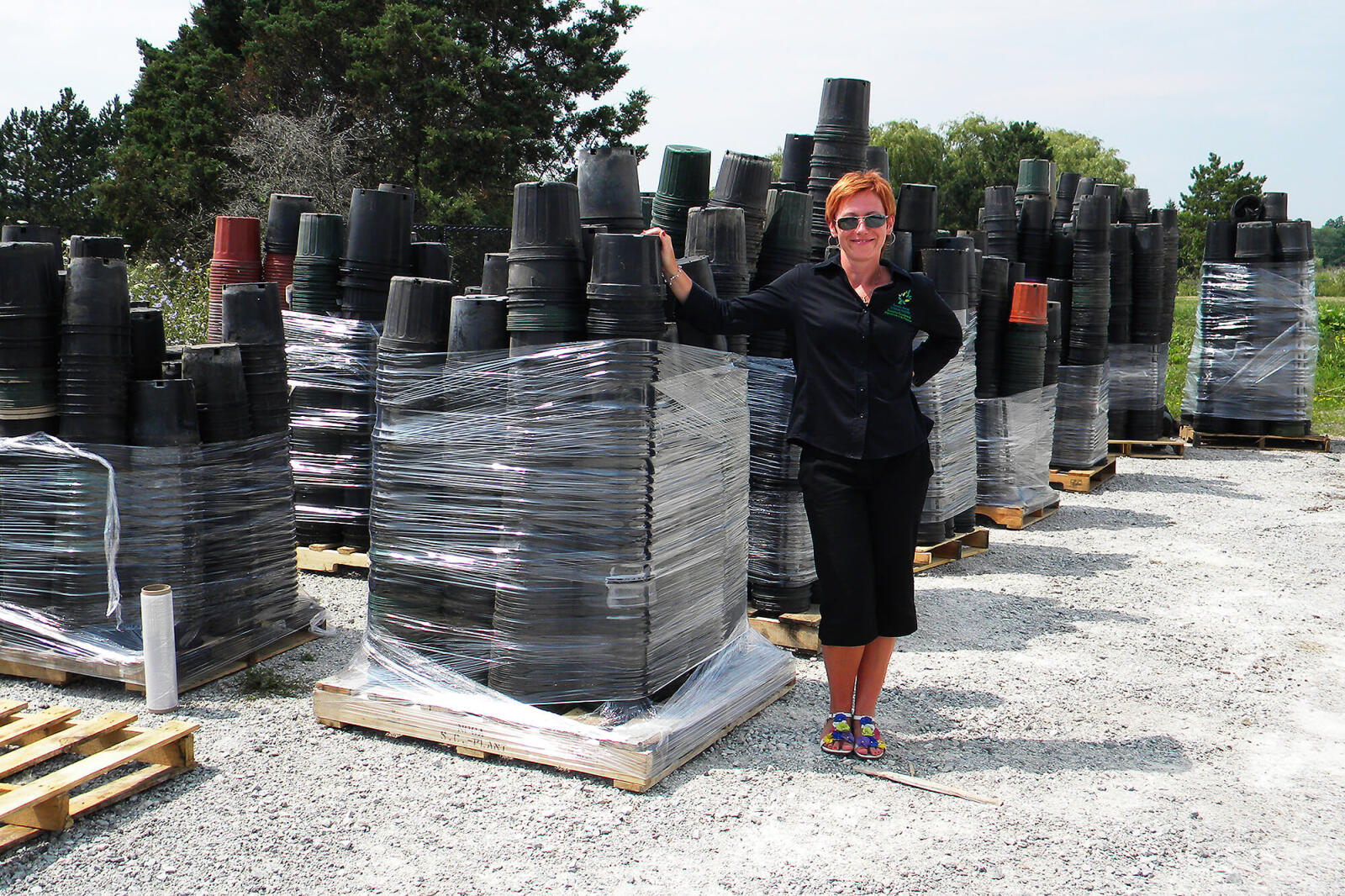 More changes coming to national plastic recycling program
In just its second year, some significant changes are coming to Canada's national program to recycle horticultural plastic.
In Ontario, the plastic will be collected at 19 individual centres from June 25 to July 4. This compares to last year when LO and the British Columbia Nursery and Landscape Association combined to collect over 120 skids of used plastic pots in just a handful of locations. The inaugural event was considered a thumbs-up success.
This year, dozens of new participants have joined right across Canada, giving gardeners even more locations to deposit flowerpots and trays, instead of in landfill sites. In Ontario, the recycling partners will be Plastix Canada and Agricultural Plastic Recyclers, along with Clean Farms and ITML/Myers Lawn and Garden.
Nearly 20 Ontario green industry businesses will collect plastic pots, trays, greenhouse film, tags, fertilizer bags, irrigation piping etc. Homeowners and members of the horticultural trade will be invited to bring their used horticultural plastic to these locations.
Horticultural plastics will be collected before and during the national recycling event from June 24 to July 5. The aim is to divert horticultural plastic from landfills, and divert it to create new plastic products.
Currently, there is no permanent program to recycle horticultural plastic. However, the Region of Halton is piloting a five-month project to collect pots/trays at the Milton landfill location.
The goal of the national plastics recycling event is to demonstrate the need for an organized, sustainable collection program. Landscape Ontario and CNLA continue to work with other stakeholders to develop solutions to keep our plastic out of landfills.
Ontario centres taking part in the program include Bradford Greenhouses in Bradford and Barrie, Kamstra Landscaping of Oshawa, Fresh Landscape and Garden Solutions of Tweed, Black Forest Garden Centre of King City, Alcock Nurseries of Campbellcroft, Bala Garden Centre of Bala, Taylor Nursery of Milton, Waterloo Flowers of Breslau, Valleyview Gardens of Scarborough, Tarantino Nursery of Vaughan, Verbeeks Farm and Garden Centre of Clinton, Humber Nurseries of Brampton, Van Dongen's Garden Centre of Hornby, Mavis Garden Supplies of Mississauga, Native Plant Source of Kitchener, Cudmore's Garden Centre of Oakville, Walter's Greenhouse of Paris and Greenbelt Farm of Mitchell.
Questions or comments may be directed to Lorraine Ivanoff at 1-800-265-5656, ext. 2366, or email
lorraine@landscapeontario.com
.