August 15, 2013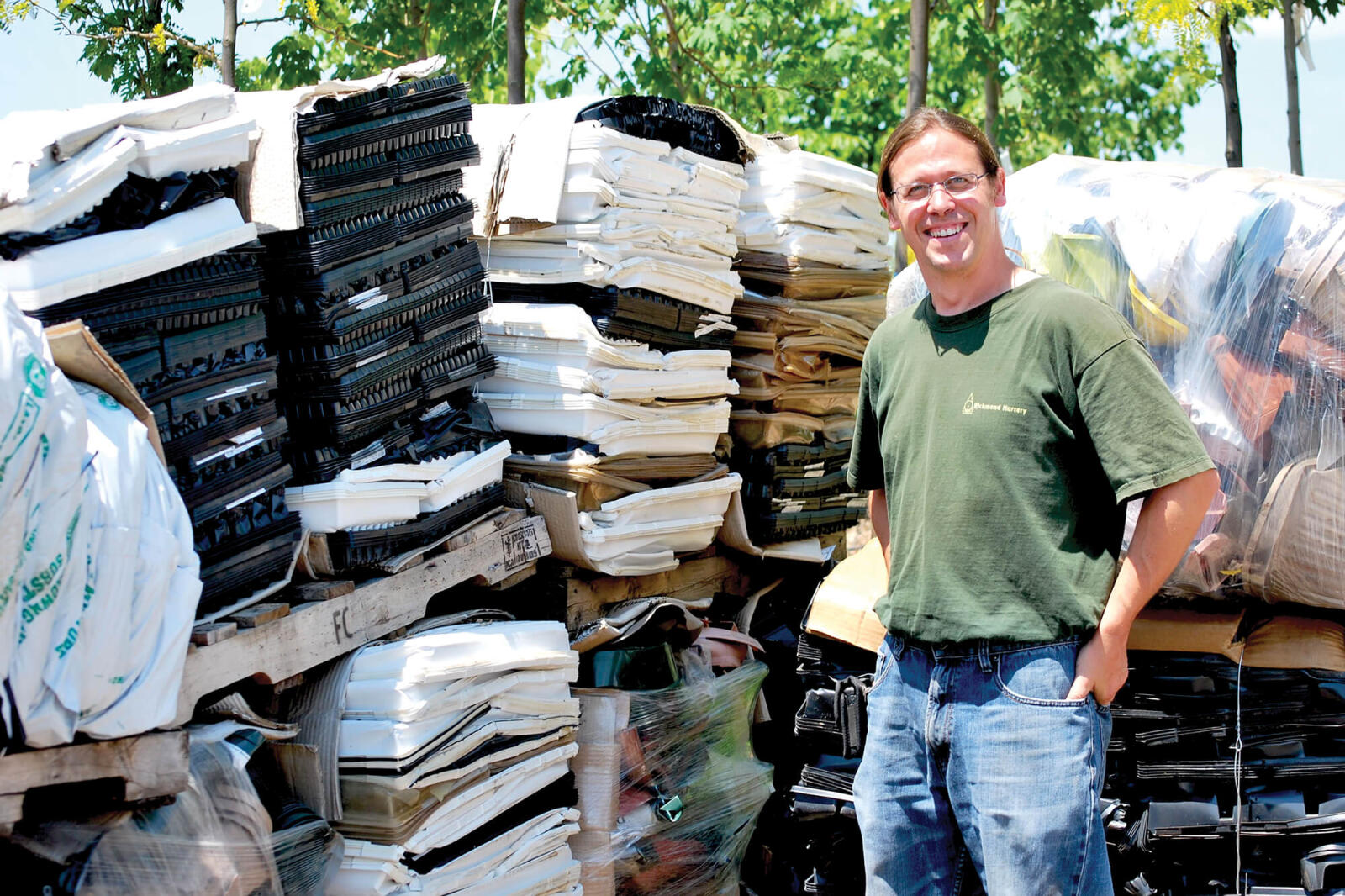 Richmond Nursery diverts horticultural plastic from landfills
By Martha Walsh
Richmond Nursery is a well-known and established nursery in the nation's capital region. It has also become the area's only full-circle plastic pot recycling depot.
Peter Rofner of Richmond says his decision to begin reducing the amount of waste from his business was personal. "We are trying to dispose of horticultural plastic products in an environmentally conscious way, which results in less waste to put into our landfills," says Rofner. Plastics are used in greenhouses, pots, trays, liners and more. Rofner says for him, the responsible solution was to recycle horticultural plastic in any way that he could.
Although the basic philosophy of reduce, reuse and recycle has been accepted by the nursery industry, Richmond Nursery has taken it one step further. Rofner has set up an in-house recycling service that is accessible to both the trade and public.
"Local municipal initiatives only take certain plastic products and consider soil a contaminant," says Rofner. "I decided that recycling is an initiative that I can participate in, because it is the right and best thing to do."
Richmond Nursery reuses pots that customers have returned. It also accepts horticultural plastics numbered 2, 4 and 6, including one gallon pots, and lots and lots of plant tags.
Rofner insists that returned pots be clean. He provides large, on-site sorting containers.
In 2011, Richmond Nursery purchased a refurbished Marathon vertical bailer to process the returned products. Once the plastic is sorted, it takes 15 to 20 minutes for a load to be compacted into the correct size. It is baled with wire into a four- by two-ft. size, which can weigh up to 1,400 lbs. The bales are then stacked onto pallets ready for transportation to facilities in southern Ontario.
Located in the west-end of Ottawa, on the corner of Richmond and Eagleson Roads, Richmond Nursery is both a greenhouse operation and full garden centre.
After its humble beginnings in the 1960s under the name George's Berry Patch, George and Claudia Rofner began Richmond Nursery in 1970. Back then it provided locally-grown berries to Ottawa area residents. The business continued to grow, including a pick-your-own operation that could not keep up with demand.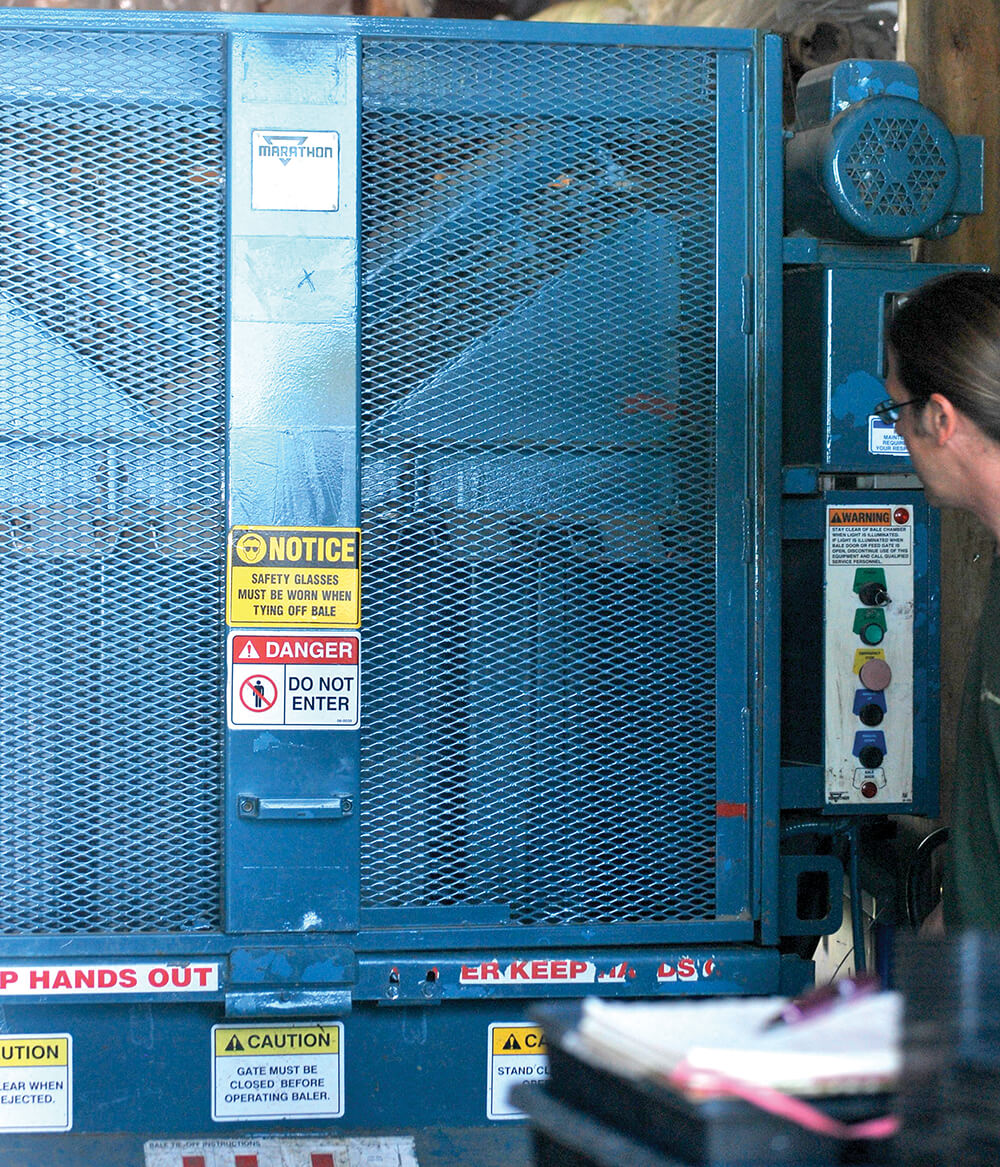 A refurbished vertical baler reduces recycled material into four- by two-ft. bales.
---
With original owners George and Claudia now retired, the nursery is owned and managed by their son Peter.
In its current location since 1977, Richmond Nursery now provides year- round service to Ottawa area industry members and public alike. Rofner has maintained the tradition of a family-operated business with the garden centre and the berry farm operations.
Richmond Nursery is located at 3440 Eagleson Road, Nepean. For information on the recycling program, contact Peter Rofner at 613-838-2282.