September 4, 2018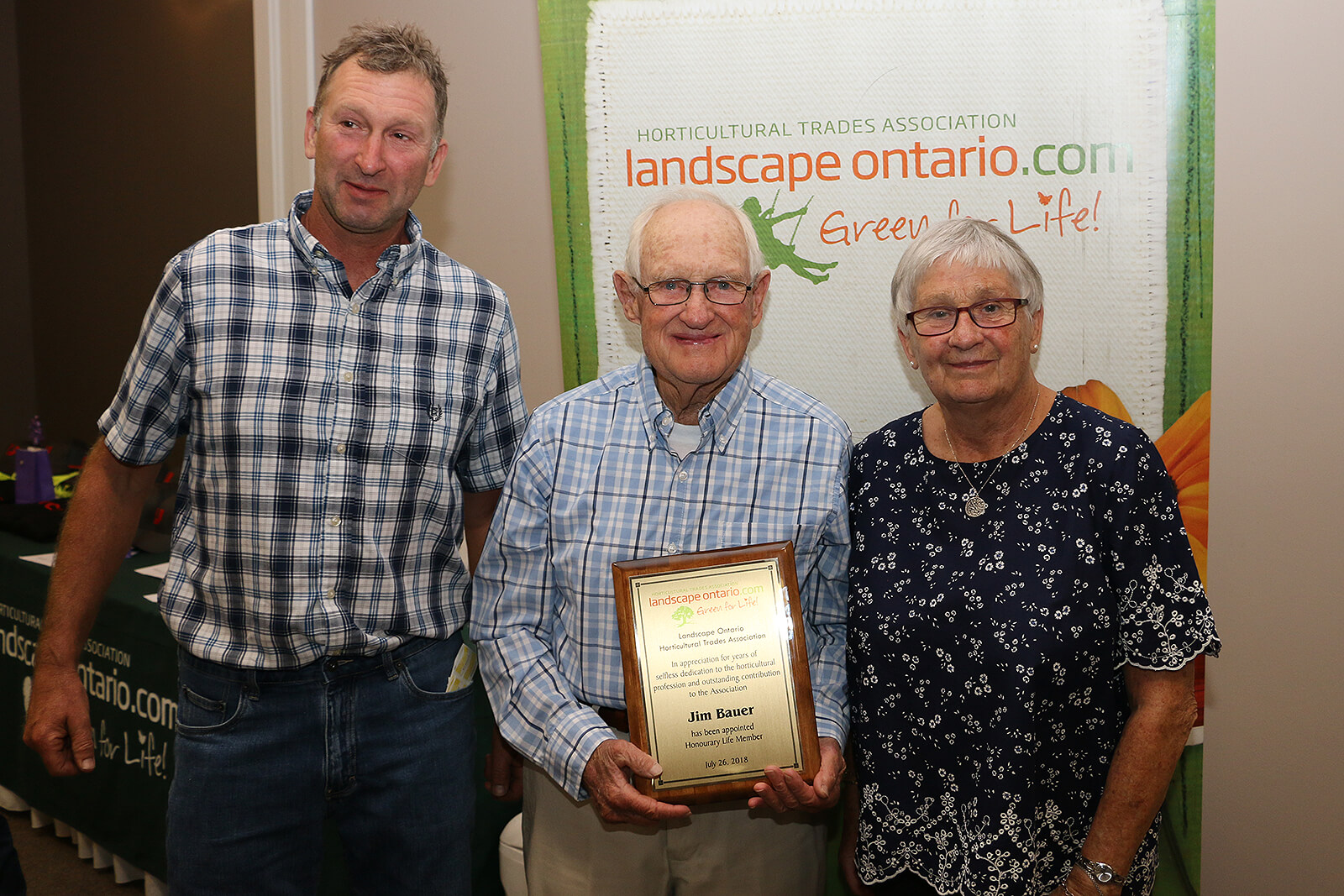 Ottawa Chapter founder honoured with special award
Jim Bauer, founder of Landscape Ontario's Ottawa Chapter, was bestowed with a Landscape Ontario Honorary Lifetime Membership Award at the Ottawa Chapter golf tournament, held July 26, 2018 at the Meadows Golf and Country Club in Ottawa, Ont.

The presentation was made by Ed Hansen, Ottawa Chapter Past President, who began by explaining the many years of service and dedication required for an individual to even be considered for the very special award.

An individual considered for an Honorary Lifetime Membership must first be nominated, then approved by LO's Provincial Board of Directors. Hansen explained that when the time came for the board to vote on Bauer, the decision was unanimous. "Not one person in the room did not put their hand up," Hansen explained.

Mr. Bauer has volunteered countless hours over decades to improve his profession, his association and his community, and is the cornerstone of the Ottawa Chapter. "One of the first Congresses I ever went to, Jim walked into the room and everyone in the room knew who he was," Hansen explained of his first encounter with Bauer.

Hansen continued, "On behalf of the Ottawa Chapter and on behalf of Landscape Ontario, it reads: 'In appreciation for years of selfless dedication to the horticulture profession and outstanding contribution to the association, Jim Bauer has been appointed Honorary Life Member, July 26, 2018.'"

The announcement came with a thundering applause from the many golfers, volunteers and facility staff in attendance.

Mr. Bauer was joined by his wife Anneke, and son Bud.