August 15, 2011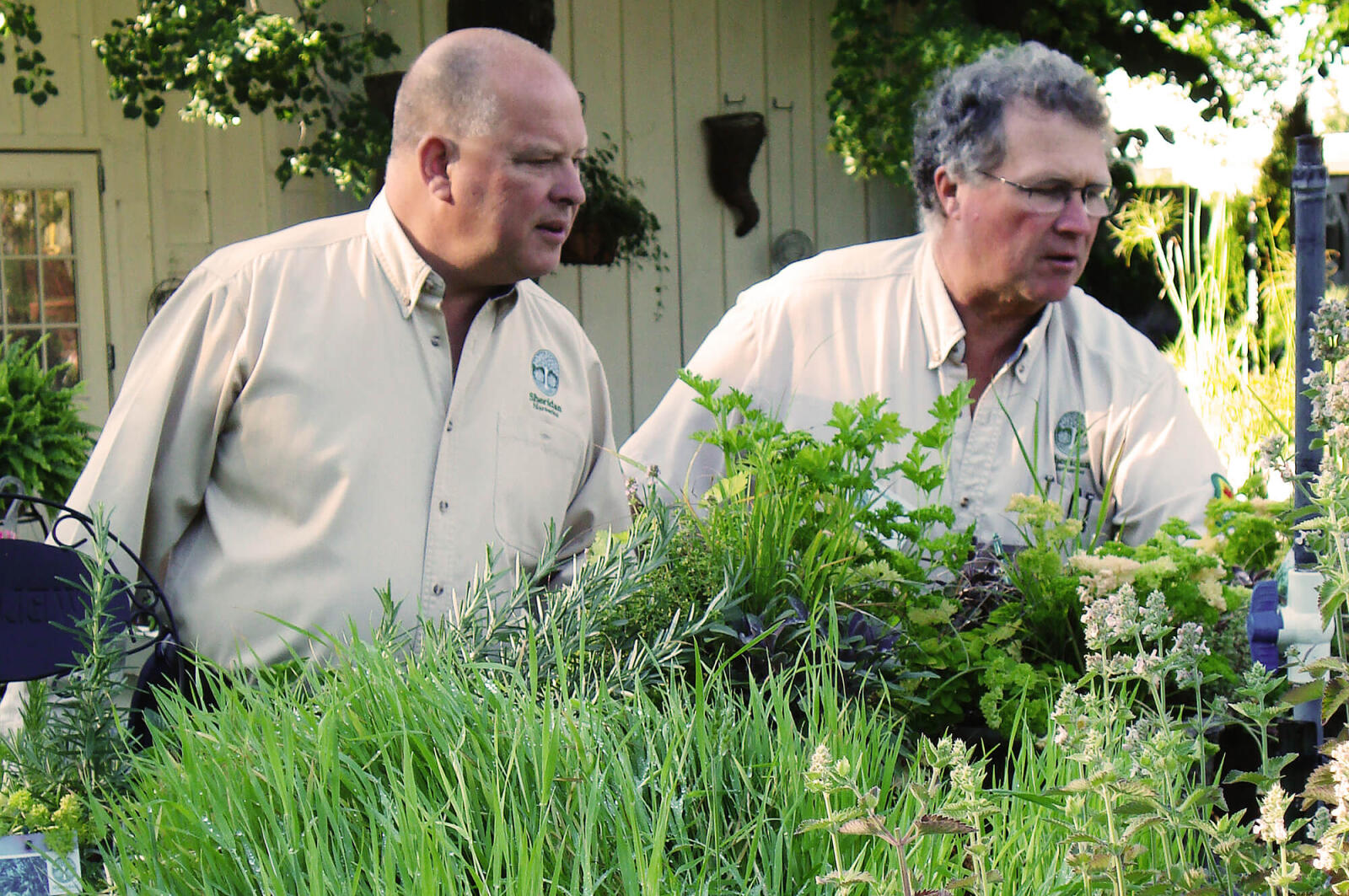 Stensson keynote to reveal secrets at Expo
By Linda Nodello
Trade show coordinator

A phenomenon swept North America back in 2006 — The Secret.

Its popularity came from a contemporary, titillating title — The Secret. Doesn't everyone want to be in on a secret?

The best secrets, many think, are kept by those in positions of power. Powerful people are thought to keep their success strategies hidden from the public. Not so in the horticulture industry!

The secrets of Canada's largest, multi-branch garden centre, Sheridan Nurseries, will be revealed on Wed., Oct. 19.

"A tough economy and stiff competition makes for challenging times in retail garden centres. The pathway to success lies in getting back to basics and offering what today's guests are looking for," says Karl Stensson, president of Sheridan Nurseries.

Stensson is a third-generation nurseryman with a lifetime of experience building one of the most successful garden centre businesses. He has toured the world looking for what works and what doesn't to serve home gardeners. Those secrets will be shared in the keynote address kicking off Landscape Ontario's Expo 2011.

Industry trailblazer
"Karl Stensson is an industry trailblazer and a leader among his peers in the garden centre industry. Besides being a pre-eminent grower of hardy nursery stock, his company is a destination of choice for consumers," says Michael Van Dongen, foreman/supervisor, Van Dongens Landscaping and Nurseries in Hornby.

Van Dongen volunteers as the chair of Landscape Ontario's Garden Centre Sector Group, which hosts the symposium at Expo. He continues, "Those attending the symposium will find inspiration and motivation to go back to their garden centre and implement some of the ideas generated. You will save all the time and money on the secrets learned when Stensson spent touring other garden centres. Karl has also taken lessons he has learned from his ancestors, dating back to 1913. When you know and take action on the secrets, you'll be selling more products and increase your average sale per customer."

"The only constant in gardening retail is change," says Stensson. "Being successful means more than stocking the latest trends in plants and products. Success comes from encompassing every aspect of the business – the store, marketing, guest services, knowledgeable staff and innovative product. All elements are equal in the equation of success."

At Expo 2011, Stensson will take you on a global tour, having spent years travelling to Australia, Germany, Great Britain, Holland, and the U.S. and across Canada doing field and global research. His travels have given him a bird's eye view of what it takes to be an industry leader. Possessing an acute awareness and experience, acquired from sharing urban markets and customers with big box stores, helps him deal with the competitive challenge of being an independent business owner. Relevant guest engagement is something well understood by the Stensson family and business.

Those attending the symposium will see some great entrance treatments, making a good first impression on your guests. You'll also discover creative ways to display plants and products. To ensure guests receive the most out of a store visit, he'll show how to improve traffic flow through a garden centre. He'll also delve into the secrets of exceptional guest service. As well, the benefits of making a long-term commitment to environmental practices and sustainability will be explained.

Give incentive to come back
The window of opportunity to make a profit is narrow in the world of garden centre retailing. According to Stensson, garden centres must find ways to make their guests come back to their stores more than during the spring season crunch. Creativity and dynamic sales promotions that encourage repeat visits and purchases are needed. The most successful programs give guests an incentive to come back in another season.

Retailers need to impress guests as soon they enter the store and then follow through by having knowledgeable staff service the guests. An advocate of hiring staff with leadership skills, acquired through such organizations as Scouts and Girl Guides and sports teams, Stensson believes retailers must provide exceptional guest services.

Leadership and success generally go hand-in-glove with a commitment to excellence and to the communities in which one lives and works. Karl Stensson is an industry icon and influencer. He generously gives time and of himself to the industry. He has received the President's Award from the Canadian Nursery Landscape Association and three awards from Landscape Ontario, including a honourary life membership – LO's most prestigious award.

No one should miss this presentation by Karl Stensson. His opening keynote, on Oct. 19 at 8 a.m., lies on the cusp of Sheridan Nurseries' 100th anniversary. As the company prepares to celebrate this significant milestone, you can expect to hear, for the first time, Stensson's predictions of global industry trends and what the future holds.

This event is sure to sell out. Prices start at $55. It is recommended that you purchase tickets before Oct. 7. Plan to bring your entire team. They, too, will benefit from seeing and hearing the presentation, participating in the Awards of Excellence ceremony, enjoying a scrumptious breakfast and visiting the vendors at Expo 2011.