April 15, 2015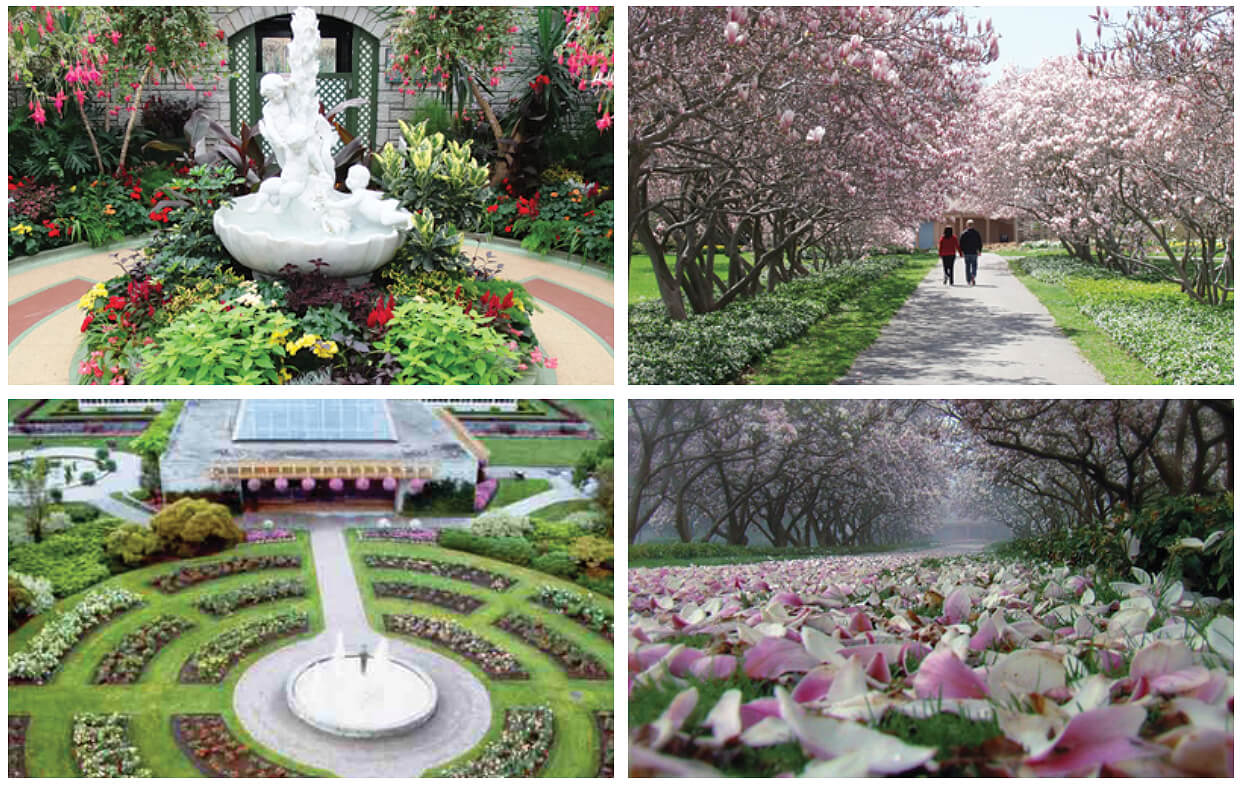 Niagara Falls recognized at garden conference
The City of Niagara Falls received the prestigious Garden Destination of the Year Award at the Garden Tourism Conference on Mar. 17 in Toronto.

The award was presented by the Canadian Garden Council. It is given to organizations and individuals who distinguish themselves in the development and promotion of the garden experience, as a tourism attraction.

A founding member of the Canadian Garden Council, Niagara Parks Commission (NPC) is proud of the role and responsibility it has in showcasing the over 1,300 hectares of manicured parklands around the magnificent Niagara Falls.

Entrusted to preserve and enhance the natural beauty of the Falls and the Niagara River corridor for the enjoyment of visitors, Niagara Parks has become one of Canada's foremost tourism destinations for nature and garden enthusiasts.

Commenting on the award, Janice Thomson, chair of The Niagara Parks Commission stated, "Niagara Falls and Niagara Parks are recognized throughout the world for our stunning parks and gardens. The Niagara Parks Botanical Gardens, Dufferin Islands, Oakes Garden Theatre and Queen Victoria Park, Queenston Heights Park, to name but a few, provide great inspiration to our visitors and are a major tourism attraction in themselves."

Niagara Falls annually welcomes over 12 million visitors.

Other Ontario awards winners include Flower Festival of the Year, Canadian Tulip Festival; Garden Event of the Year, Allan Gardens at Christmas; Garden Exhibition of the Year, Royal Botanical Gardens' Earth Art; Destination Garden Centre of the Year, Rideau Woodland Ramble; Medium of the Year, Canadian Gardening magazine.

The Canadian Garden Council Board is comprised of members from the B.C. Garden Tourism Society, Ontario Garden Tourism Coalition, Associations des grands jardins du Québec, Canadian Nursery Landscape Association, Communities in Bloom and representatives from public and botanical gardens in Alberta, Manitoba, New Brunswick, Nova Scotia and Newfoundland and Labrador.