December 15, 2015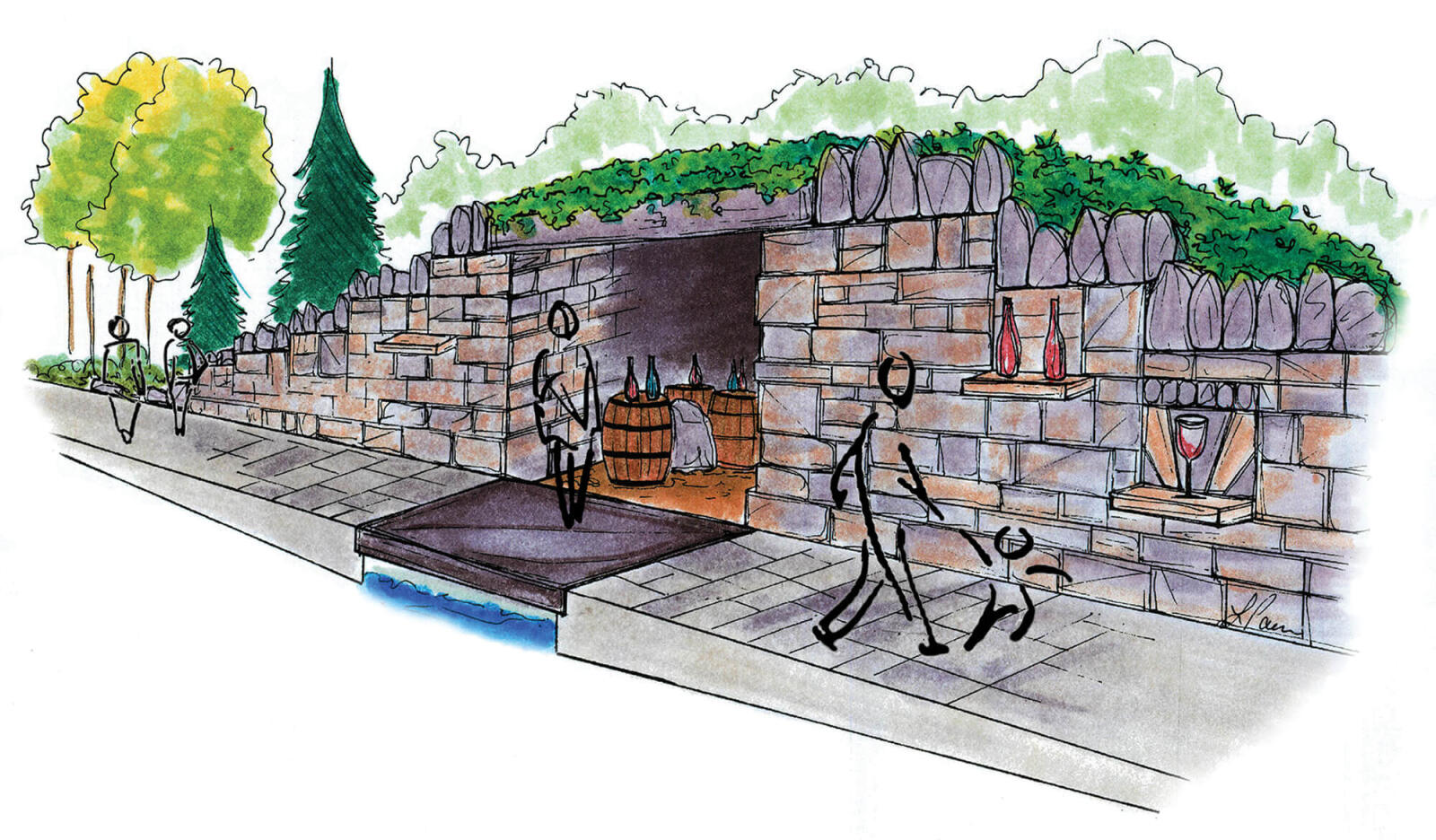 LO garden at Canada Blooms to show diversity of professions
Paul Brydges wants to know how people chose their path in the green profession.
Brydges is leading the design team for the Landscape Ontario garden at Canada Blooms 2016. He plans to demonstrate to the public at the Landscape Ontario garden just how diversified and satisfying jobs can be for those working in the industry.
"Among the many traditional professions, there are still countless new ones emerging, which makes the task to choose just one path seem rather daunting," says Brydges. He estimates there are at least 100 jobs within the profession.
Brydges is the principal and senior landscape architect at Brydges Landscape Architecture in Guelph. This is the third Canada Blooms garden he has worked on.
All sectors under the Landscape Ontario will be represented in the garden, named, Choose Your Path! He hopes the garden will help anyone already in, or anyone who is interested, to explore a lifelong career in the ever-evolving green profession.
"I say profession, because what we all do is so unique and different that it is impossible to distil down what we do into one aspect of any trade, or industry career," says Brydges. He wants to see Landscape Ontario members change the term from green industry to green profession. "We need to show the public that to achieve what we do, you need to be a professional."
Brydges says that the garden will pose the question to those looking for opportunities to find a career that fulfils their need to be outside, working to enhance their life and their environment.
"Gone are the days of hiring summer students as the bulk of the work force to get through the busy landscape season from May to September," says Brydges. "Most companies and firms are running full out for at least ten months of the year. The slow time (if we can really call it that) is often only briefly through the December holiday season, prior to yet another seasonal change in weather." More and more of the good jobs in the profession are year-round.
Ongoing training of staff is becoming more and more critical as projects become more complex. This stems from client requests, newly emerging technologies and materials as well as government regulations.
As projects gain more and more complexity, the need for teamwork and qualified staff has become more apparent for business owners in the profession. "The shortage of skilled professionals due to the perception behind the profession has historically been poor," says Brydges. "Look at the broad number of opportunities most colleges and universities offer in green professions."
He points out that from the science of soils and hydrology in the engineering realm, through the direct links of horticulture with plant production from growth and maintenance to food production, we see the direct connections to green professions. "If we look deeper into almost any project now being created, including the Landscape Ontario garden, we see so many other professions where someone can find a niche career in the green profession."
Brydges says that pollinator gardens, rain gardens and lately fusion gardens are finding their way into more and smaller urban spaces. "Property owners are realizing that by working to make a small difference on their own, collectively we can make a big impact on some of our top concerns with the environment."
He cites as an example, designing a space to manage water for reuse, to slow down runoff and to prevent erosion. "It is one of the most important factors in creating a healthy landscape. Fusion gardens is a new initiative by several municipalities to use this and many other core design values to help property owners create healthy, sustainable landscapes on typically a small scale."
Colleges or universities across the country are offering a wide array of green profession courses. "Look at any large scale landscape project in detail and you will see these professions, or the effects of them at work," says Brydges.
He says that many firms are becoming multi-disciplinary and sending in staff members back for additional ongoing skills training to keep up with modern project requirements. "Landscape Ontario is one conduit that offers a multitude of courses throughout the year to keep staff up to speed on the latest skills and safety training," he says.
Apprenticeship programs through companies are also a way for an employee to become a lifelong professional within a firm. The shortage of skilled staff is a problem that all firms are facing.
Brydges says that it takes a vast array of professionals to create the LO garden at Canada Blooms. "Without all those professionals, the garden would not be possible," says Brydges.
He hopes visitors to the garden will take the time to explore and learn what it takes to create such beauty. Brydges says, "We hope people will leave the garden inspired and that it helps, Choose Your Path!"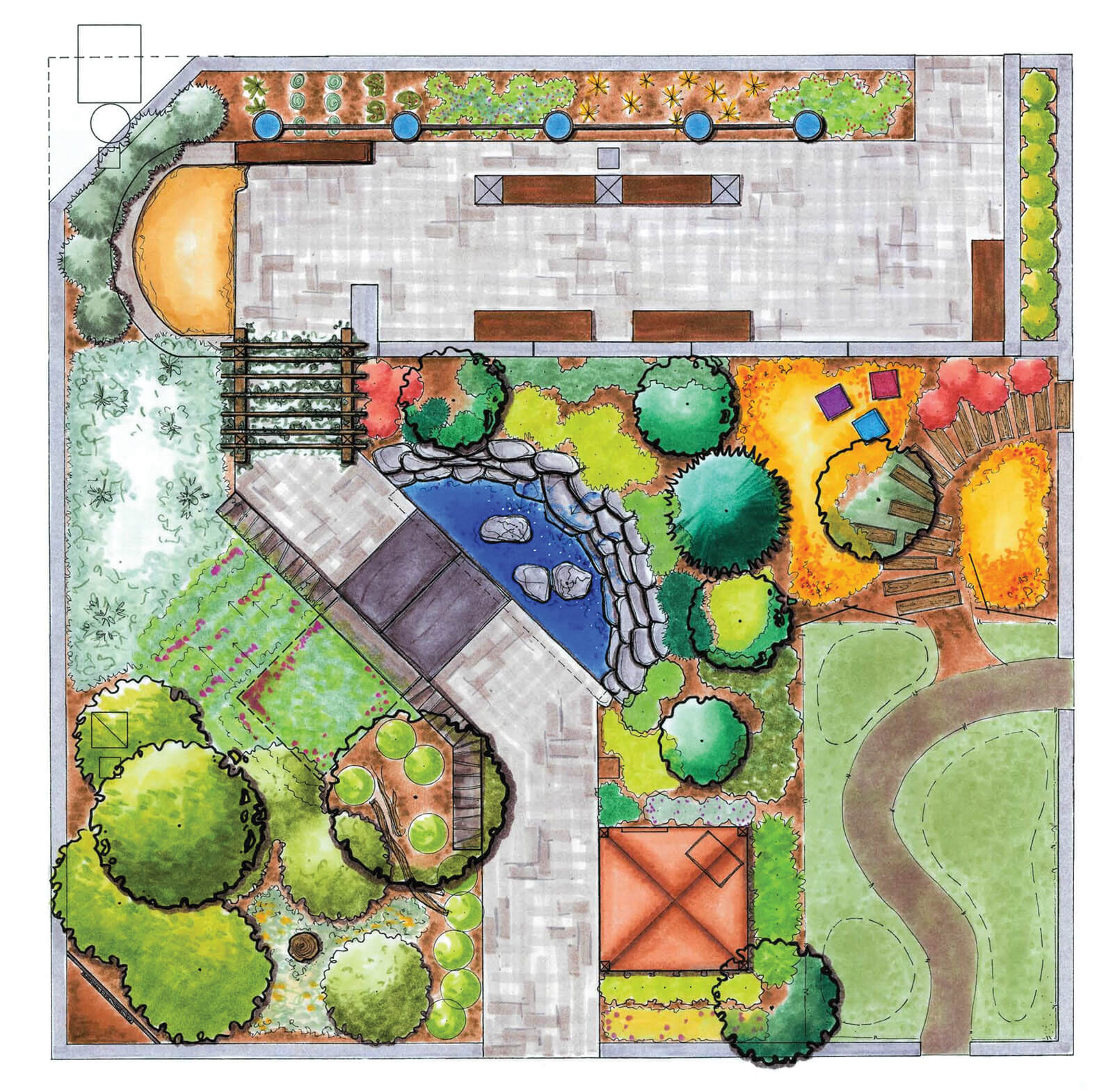 This year's Landscape Ontario garden will feature all sectors in the profession.