April 15, 2017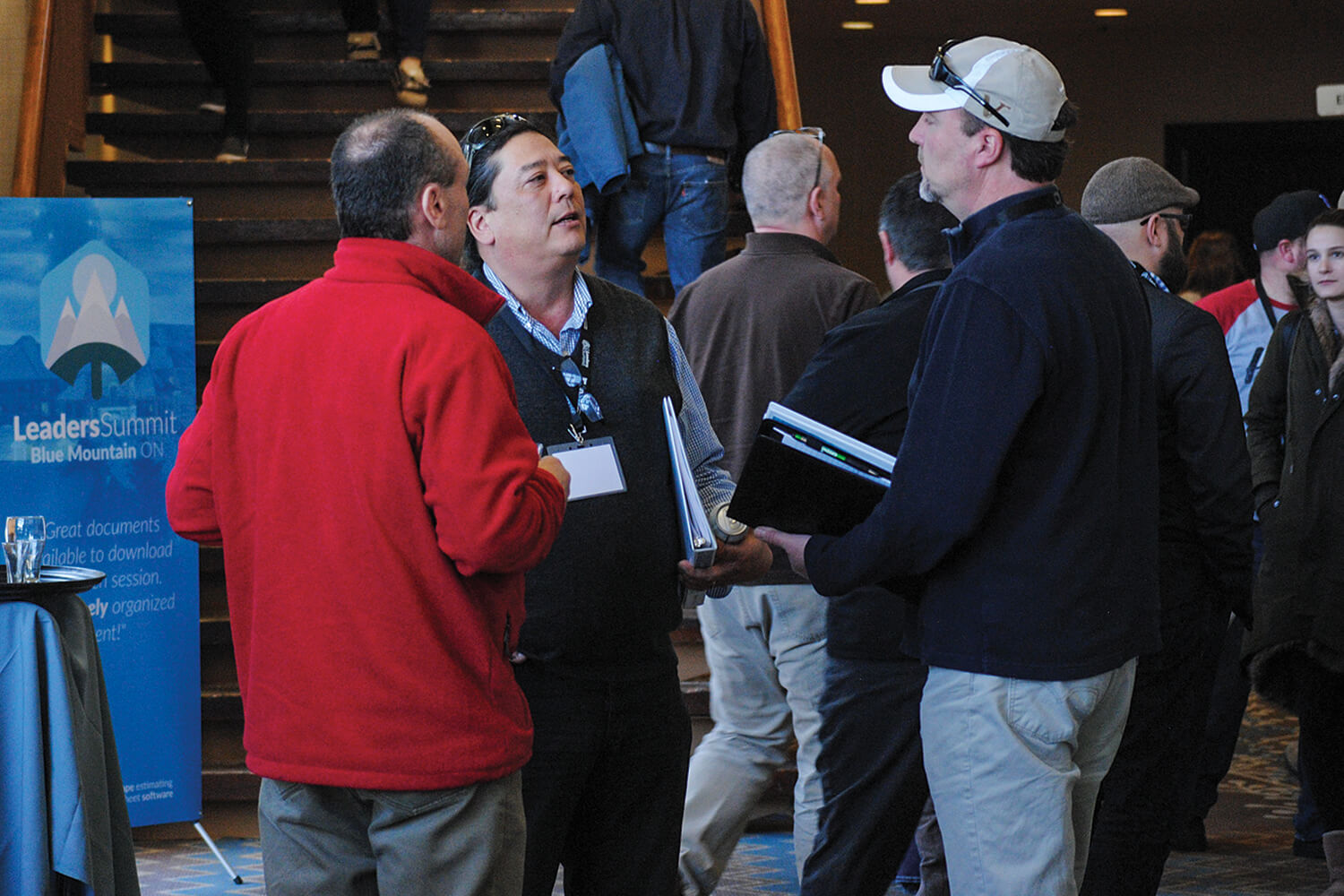 Leaders Summit teaches how to implement change
About 170 green professionals gathered at Blue Mountain Resort in Collingwood, Ont., Feb. 21-22, to learn the "ultimate strategic planning program" at the second annual Leaders Summit.The event was sponsored by LMN and Landscape Ontario. Led by Mark Bradley and the LMN team, the summit included educational sessions, keynote speakers and social events for networking.
The summit featured two learning streams: one for business owners and another for their key staff members. While separated for numerous educational sessions, each group was brought back together for brainstorming sessions throughout the program; collaboration was a key theme of the event.
Overall, the summit is designed to help landscape companies:
Create product offerings that eliminate competition.
Learn how to measure sales activity and build a winning sales process.
Take customer service to new levels and understand why it is worth it.
Understand how to motivate teams to think like entrepreneurs.
Dave Wright, president of Wright Landscape Services, returned to the event after having a great experience at the summit in 2016.
"Last year's summit was very good, and I knew that, with LMN involved, it would be even better this year," said Wright. "Last year I was amazed by how many actionable items I came away with from every session, and it has been the same this year."
He added, "Last year they introduced the four o'clock four, and we were able to implement that program by the end of the session. By four o'clock that day we were getting it done, which was pretty amazing."
Keynote speakers included Olympic gold medalist Heather Moyse, Lawn & Landscape editor Chuck Bowen, Compass Creative owner Jason Bouwman, president of Wentworth Landscapes Scott Wentworth, and Limestone Trail and Shadeview Structures CEO John Verhey.
Educational sessions were led by Mark Bradley, LMN CEO and co-founder of TBG Environmental, who specializes in strategic planning, marketing and sales and operational strategies.
Mark Lysecki, chief technology officer of LMN, ran sessions on estimating strategy and job costing, while business coach Jeffrey Scott moderated a talk on how to focus a strategic plan, as well as a session on "growing people."
Garry Reisky of Terraform Contracting attended the summit for the first time based on the recommendation from industry colleagues.
"It's a bit like drinking through a fire hose," he said, near the end of the program. "There are so many things that you can use, the question becomes, how many of them can you implement?"
Hosted at the Village Conference Centre, walking distance from the Blue Mountain Resort village, the event also included an après social gathering and plenty of networking opportunities. LMN plans to hold the event again in 2018. For more information, visit
golmn.com/leaders-summit
.