April 1, 2019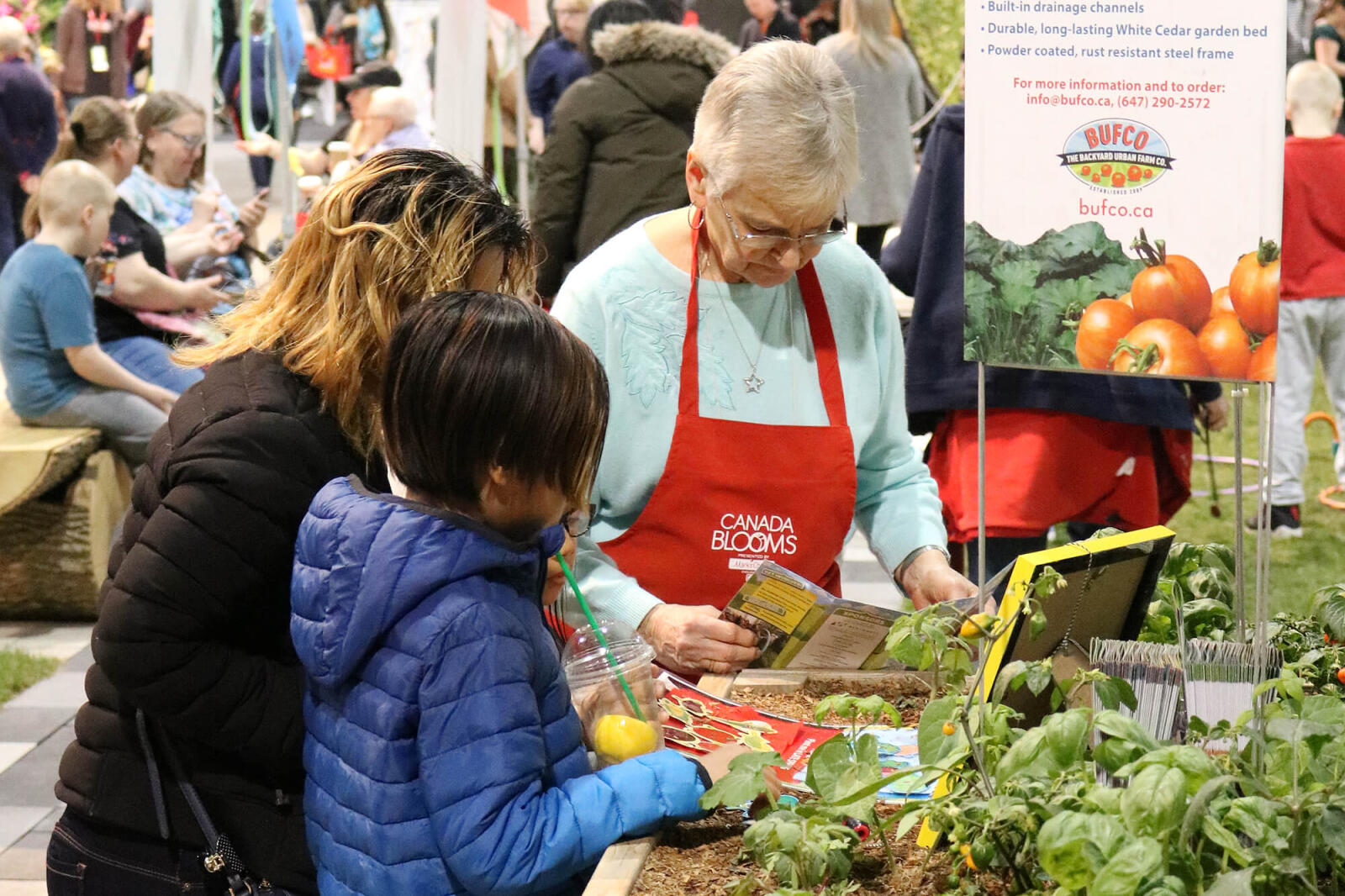 Families get a taste of spring at Canada Blooms
The 23rd edition of Canada Blooms, the Toronto flower and garden festival, was held March 8-17 at the Enercare Centre in Toronto, Ont. Co-located with the National Home Show, this year's edition provided inspiration and ideas to the theme, "A Family Affair!"
Jonas Spring, owner of Ecoman in Toronto, was one of over a dozen Landscape Ontario members who built a feature garden at the 10-day festival. Titled, "Cliff City," Ecoman's garden featured tall, concrete columns, with cut-outs that housed various lesser-known and underused types of native plant material. The garden garnered a lot of attention from visitors to the event.
Spring says one of the main reasons for participating in the event is access to a captive audience of visitors and industry members to bounce ideas off of. "If you can't explain your idea, no matter how outside the box, and people don't get it, then it's not a good idea," Spring explains.
"Cliff City" is basically an ecological reference. "Buildings are cliffs," Spring explains. "Buildings are bones with no skin. They keep the rain out and protect people, but in this day and age we need buildings to produce oxygen, provide habitat, and interact with the environment in a more complex way, well beyond what humans need to just live inside of it."
Spring says one of his goals at the event is to promote the ecological reference to others in the profession as a "practical tool to use local plants, native plants as part of their design."
Over at the Toronto Botanical Garden (TBG) display, Paul Zammit, Nancy Eaton Director of Horticulture, is a Canada Blooms veteran. Zammit says the thing he loves most about participating in Canada Blooms is watching how the gardens come together and meeting with the people who are there to enjoy them.
"A lot of people don't know that Toronto has a botanical garden," Zammit says, so a main reason for participating is to raise awareness of that fact and the many offerings the TBG has.
Zammit says the education centre on the other side of the TBG display is really what it's all about. "Our real mandate is connecting people to nature education. That is a real focus." TBG offers many classes for all levels of gardeners, plus many designed just for kids and Zammit hopes to offer more programs in the future that allow both kids and adults to participate together.
A new floral competition also attracted a lot of attention at Canada Blooms this year. A mix of 12 amateur and professional florists were invited to compete for a $1,000 cash prize and the title of Canada Blooms Floral Artist of the Year. Participants were given a box of identical materials and a just a few short hours to build their creations in front of visitors.
Organizer, Jennifer Harvey, CFD, of the Canadian Academy of Floral Arts (CAFA) says putting up some real prize money resulted in some serious competition. Other major flower and garden show around the world include a similar type of competition, explains Harvey. "You have to fly all over the world to get this type of competition and I wanted to bring it to Toronto and build the reputation for Canada Blooms." Congratulations to Bruno Duarte, 2019 Canada Blooms Floral Artist of the Year.
For a list of feature garden winners, see
Canada Blooms 2019 feature garden builder awards
.
The concept of Ecoman's "Cliff City" garden is that basically buildings are cliffs.