October 22, 2016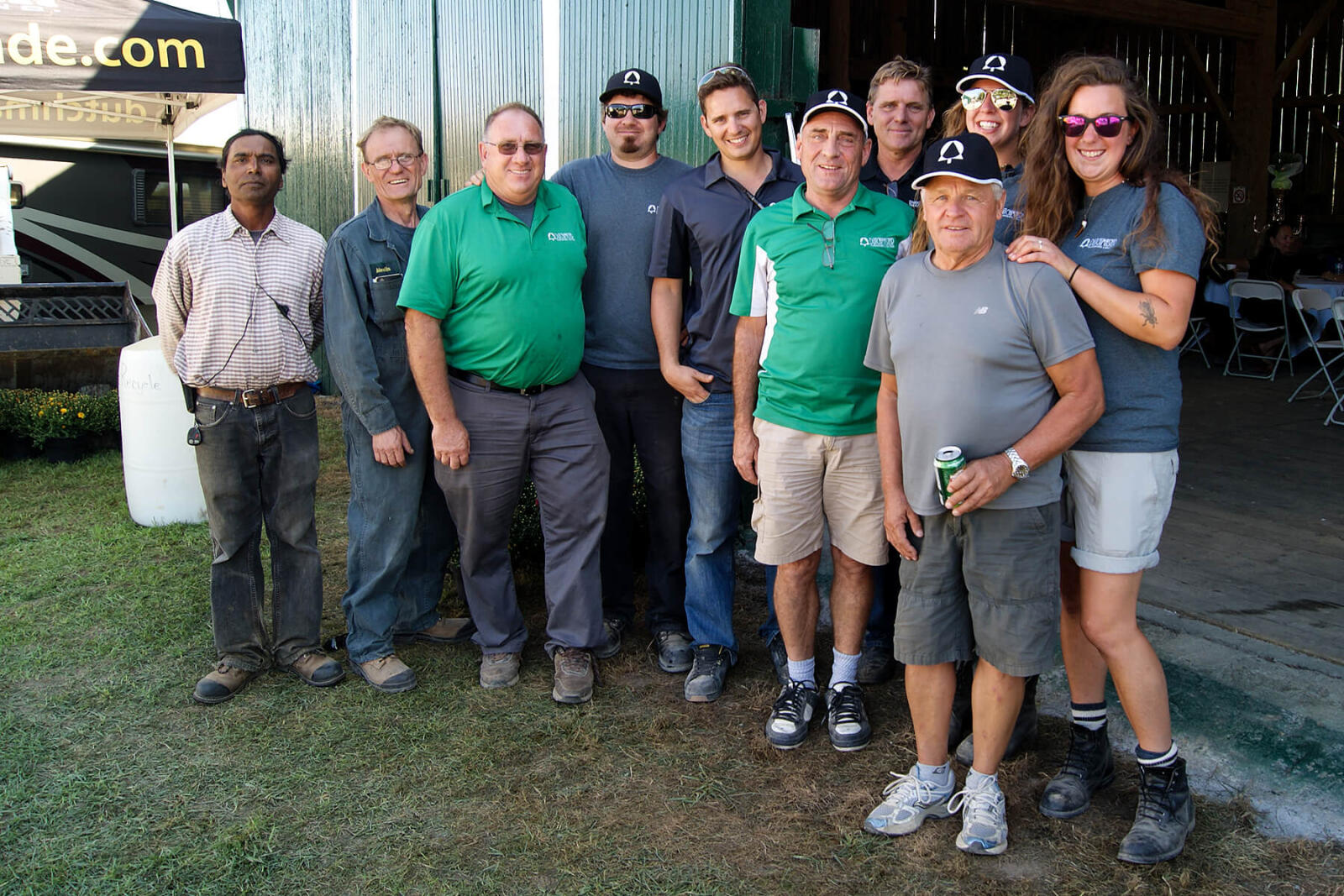 Dutchmaster Nurseries hosts Growers' Industry Auction
Perfect weather, fantastic food and gorgeous plants delighted participants of the 38th annual Landscape Ontario Growers' Sector Group Industry Auction Sept. 16, 2016 at Dutchmaster Nurseries in Pickering, Ont.
The auction helps to raise money for horticultural research and scholarships. All plants and items up for bid in the live and silent auctions are donated by growers and suppliers. This year, over 200 skids were auctioned off to the highest bidder.
The Growers' Awards of Excellence entries were judged by industry experts Jen Llewellyn (OMAFRA), Michael Pascoe (Fanshawe College), Perry Grobe (Grobe Nursery and Garden Centre), Len Mancini (Holland Park) and Jon Peter (Royal Botanical Gardens) in the morning, with winners announced and put up for bid to kick off the live auction.
Once again, auctioneer Jim McCartney kept things light — and moving at a steady clip.
The event would not be possible without the outstanding generosity shown by donors this year, including: Alcock Nurseries, AVK Nursery Holdings, Bakker (JC) & Sons, Blue Sky Nursery, Braun Nursery, Canada Blooms, Canadale Nurseries, Connon/NVK Holdings, Dutchmaster Nurseries, GO GPS, Gro-Bark, Hillen Nursery, JM Peeters Nurseries, Kam's Grower Supply, Kobes Nurseries, Langendoen Nurseries, M. Putzer Hornby Nursery, Pan American Nursery Products, Plant Products, Royal Botanical Gardens, Sheridan Nurseries, Somerville Nurseries, Timm Enterprises, TradeWinds International Sales, Willowbrook Nurseries, Winkelmolen Nursery.
To sweeten the pot, an iPad Mini was donated by Plant Products and raffled off to auction participants. David Onofre of Erin Mills Landscaping was the lucky winner.
The LO events staff would like to thank all donors and participants, as well as Dutchmaster Nurseries and their staff of Henry Jr., Mike, Dave, Simon, Carol Anne, Brian, Marlin, Peter, Betty-Anne, Matthew, Alex and Fred.
Refreshments, cupcakes and lunch were prepared by Carol Anne Tillaart, Cupcakes Canada and staff.
Growers Group volunteers on-site were: John Moons, auction operations manager, Jeff Gregg, Dave Tillaart, Jeanine West, Joel Schraven, Gerwin Bouman, Serge Leclair, Andrew Barbour, Jennifer Llewellyn, Bill Putzer, Rob Naraj and Mark Ostrowski.
Paul Brydges, Landscape Ontario president was also on hand to present the award winners with their certificates.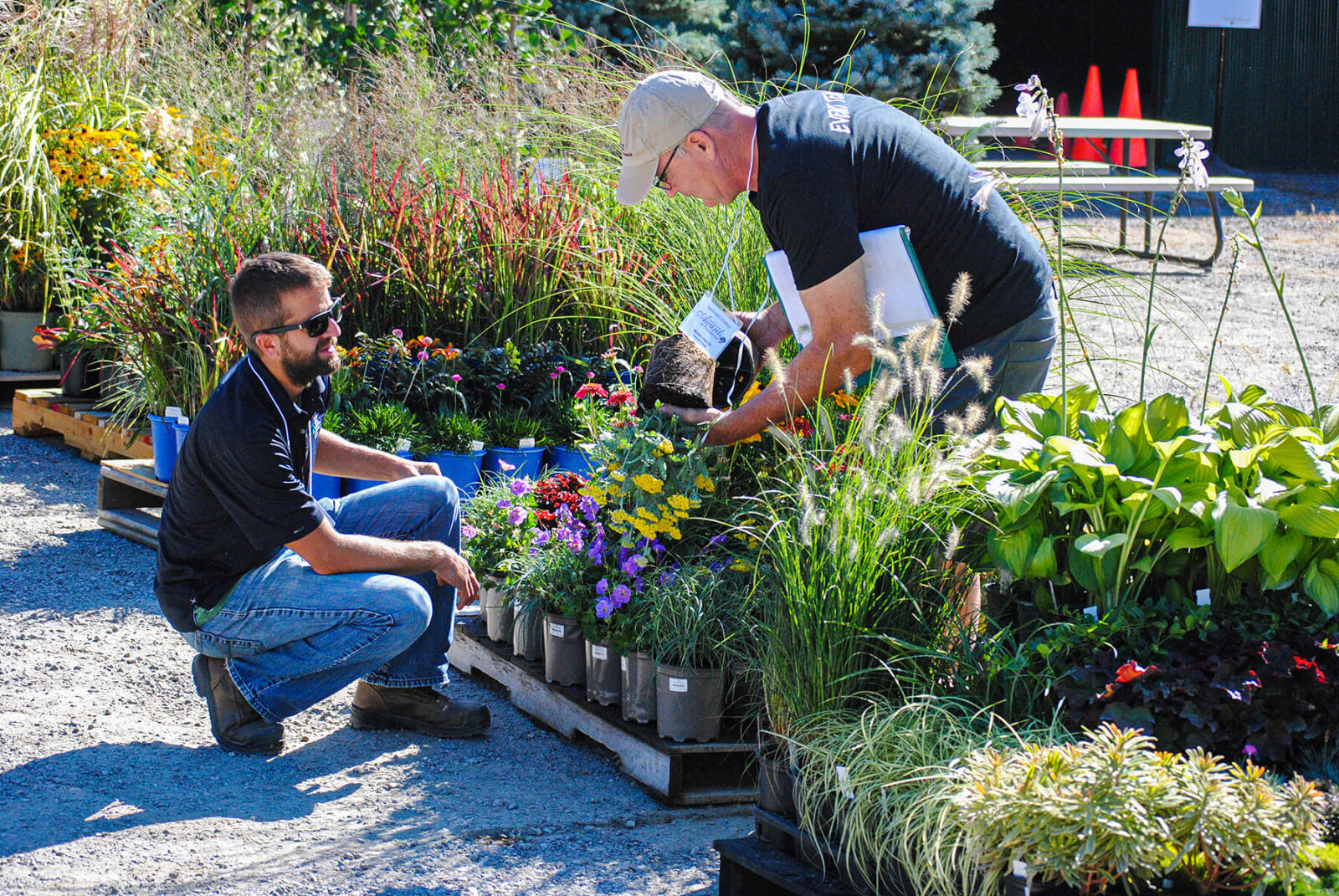 The auction includes judging of plant material entered in LO's Growers' Awards of Excellence program.
---
2016 Growers' Awards of Excellence winners
| | | |
| --- | --- | --- |
| Category | Winner | For |
| 1: Evergreens – Field Grown, Upright and Spreading | Dutchmaster Nurseries | Picea omorika |
| 2: Evergreens – Container Grown, Upright and Spreading | Willowbrook Nurseries | Taxus media 'Fairview', Thuja occidentalis, Juniperus horizontalis, Picea pungens glauca |
| 3: Broadleaf Evergreens | NVK Holdings | Yucca filifera, Yucca filamentosa, Cotoneaster dammeri, Euonymus fortunei |
| 4: Deciduous shrubs | NVK Holdings | Caryopteris × clandonensis, Spiraea japonica, Weigela florida, Hydrangea paniculata |
| 5: Deciduous Ornamental Trees, 300 cm or Less | NVK Holdings | Liquidambar styraciflua |
| 6: Deciduous Ornamental Trees, Top Grafted/Worked | NVK Holdings | Cotoneaster apiculatus (top graft) |
| 7: Caliper Trees | Sheridan Nurseries | Quercus palustris |
| 8: Vines and Groundcover | Willowbrook Nurseries | Assorted |
| 9: Perennials | Willowbrook Nurseries | Assorted |
| 10: Unusual and Rare Plants | AVK Nursery Holdings | Seascape strawberry, Wellington black current, Pinot noir grape, Heritage raspberry, Black satin blackberry |
| 11: Design on a Skid | Willowbrook Nurseries | Assorted |
| 12: Judges Choice | NVK Holdings | Liquidambar styraciflua |