October 12, 2021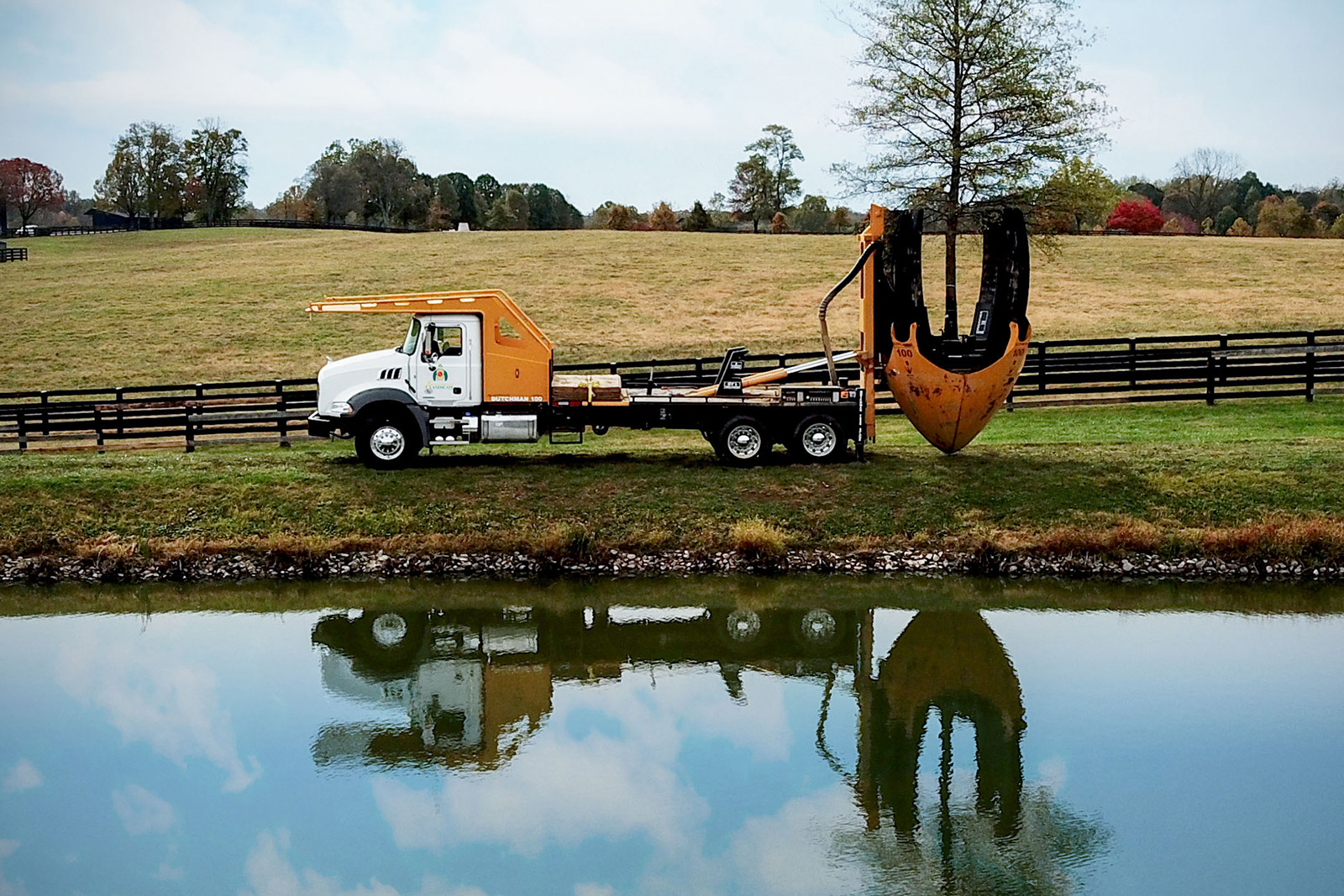 Dutchmaster marks a major milestone
The Brougham, Ontario-based Dutchmaster Nurseries celebrates 50 years
Throughout its five decades in business, innovation has played an important role in Dutchmaster Nurseries' success.
The company's founders, Henry and Frances Tillaart, immigrated to Canada from Holland in 1958. Within a few years of arriving, they managed to buy a 60-acre farm in Brougham, Ont., and began a career in agriculture. Alongside general farming, as well as jobs in landscaping, they grew a few trees on the side for added income.
"Every year, tree sales got to be a little more and a little more," said Dave Tillaart, grandson of Henry and Frances and manager of Dutchmaster. "Eventually, that overtook having any kind of day job."
In 1971, Henry started Dutchmaster with a single farm and three employees. The business would continue to grow from there, as Henry acquired more land and hired more employees to sell caliper trees to landscapers and municipalities.
"The first couple of farms were not really ideal, but he reshaped some of the land and used them to the best of their ability," Dave said. "He grew the business the best he could."
For example, the Brougham farm that now serves as the company's headquarters was originally swampland and had a poor grade for tree production. Henry was able to rework the site, allowing moisture to drain into a creek, which then returns the water to an irrigation pond.
"A lot of that water can filter right back to the pond and we can try to capture it again," Dave said. "Back then it didn't look like much. Now it definitely works in our favour."
Today, Dutchmaster has grown to more than 3,000 acres of production, spread across 25 sites throughout Durham Region. During peak season, the company employs about 120 people, including 65 off-shore workers, to produce thousands of plant cultivars.
While Dutchmaster is well-known for its caliper and wire basket trees, their product line has grown to include small perennials and large truck-spaded trees, as well as everything in between.
"We can supply a large residential house where they want large caliper trees and big finished shrubs, and we can also supply something like a restoration job for the side of a highway, where they want small whips that will keep costs down while getting as much vegetation as they can," Dave said.

50th anniversary
In 2021, Dutchmaster celebrates 50 years since Henry officially entered the nursery business.
"We're definitely proud to have come from where we came from, which was nothing," Dave said. "We now see ourselves as an industry leader and we try to maintain that."
Looking back, industry awards are one of many highlights throughout the company's history. In 2015, Dutchmaster was named the Grower of the Year at the National Awards of Landscape Excellence. The following year, the nursery earned bronze in the finished plants and trees category at the 2016 International Association of Horticulture Producers (AIPH) International Grower of the Year Awards.
"Most importantly, it's the network of people we've developed over the years," Dave said. "It's the customers that have been with us for many years and even the other suppliers we have relationships with. The nursery industry as a whole is not as big as people think. Working together with people is something to be proud of."
While the pandemic and an increase in demand has put a damper on celebrating, it hasn't stopped the Dutchmaster team from reflecting on their 50 years in business.
"It's a big milestone for us, for sure. We've dug up a whole bunch of old photos from our archives. It's good memories to look back and see our roots," Dave said. "We've been busy, but at the same time it's nice to look back at where we came from and how we got here too."

Three generations
Throughout its history, the Tillaart family has also been at the forefront of Dutchmaster. Currently, the nursery employs eight third-generation family members, as well as three in the second generation.
"We are very fortunate to have a business that is three generations," said Marlin Tillaart, Dave's father and president of Dutchmaster's sister company Dutchman Industries. "Each family member brings a different personality and attribute to the business, this is what makes for a strong family business."
Joining the family business was a natural fit for Dave. Growing up, he would often join his father at work, and observe the various tasks required to run a successful nursery.
"When you're doing that, you don't realize how much you're learning. All of these jobs — even if some of them seem menial — you're actually learning a lot from them," Dave said. "Over the course of a number of years, you actually gather a lot of experience and insight."
After officially joining the company in 2007, Dave explained he was intrigued by the industry, and the constant education it provided.
"The business is always growing and changing. The plant selection is always growing and changing. It's just an interesting industry to be in," Dave said. "I don't know if I'd be the type to go into the city and work in an office building. I'd rather work outside with the plant material."
Dutchman Industries
Family has also played a role in innovation at Dutchman Industries. In the 1980s, the nursery expanded into fabricating its own line of tree spades and nursery equipment.
Marlin created Dutchman Industries to fill a void in the tree spade market. As one of the main digging crew leaders at the nursery, Marlin often found the need to make spade repairs in the field. With limited tree spade options at the time, Marlin and his team went to work on making improvements to their equipment to meet their needs.
"That's kind of how Dutchman Industries was born. It definitely did arise out of necessity," Dave said. "They eventually started making their own designs and their own machines, and they constantly continued to improve their own equipment."
Like the nursery, Dutchman Industries has grown significantly since its inception. Dutchman now produces more than 200 models of spades, tyers, planters and Tree Rex grapples, which are sold worldwide.
"I remember milking cows and doing chores with my brother Mike at 10 and 11-years-old. It was hard to imagine that I would never have to leave the farm and years later being able to do business in over 50 countries," Marlin said. "I think passion, integrity and being humble go a long way in establishing relationships worldwide that will last for years to come."
Although the two companies operate as separate entities, the tree spades are manufactured on the same site as Dutchmaster's Brougham headquarters, creating a competitive advantage for the equipment company.
"They're constantly getting feedback from guys in the field, and because of that practical experience, they're really able to develop the product in a way that sets it apart from competitors," Dave explained.
Throughout the last six years, Dutchmaster has been slowly, but steadily expanding. The nursery is now growing on more land, and producing a larger assortment of plants. Looking ahead to the future, Dave expects to see the same steady growth.
"It's not one big thing. It's just constant development and growth every year," he said. "If you are continually moving forward and growing, over the course of a few years you look back and think, we really did a lot in those years. But as you're doing it, it doesn't seem like a lot."