May 6, 2019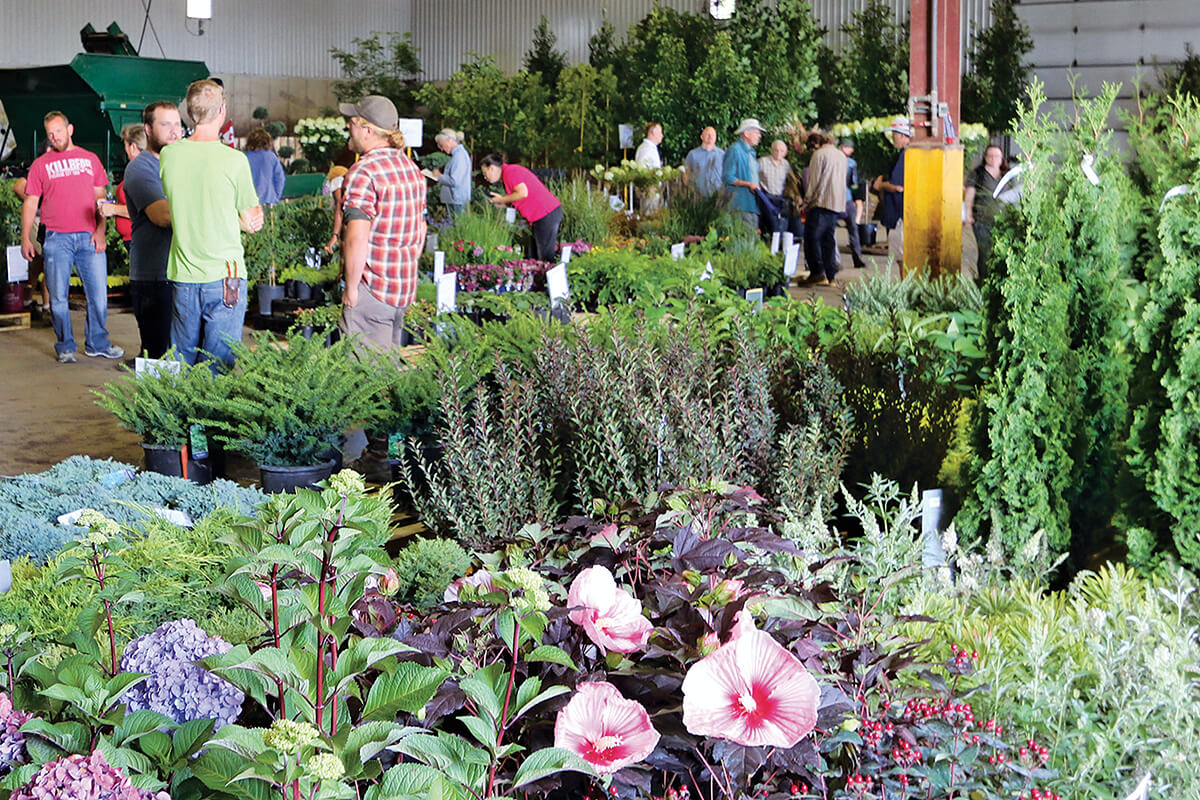 J.C. Bakker to host Industry Auction in 2019
Landscape Ontario's Growers Group is pleased to announce its annual buying event for garden centres, contractors and plant lovers will be hosted by J.C. Bakker & Sons in St. Catharines, Ont., on Sept. 12.
The event coincides with J.C. Bakker's "70 years of integrity," a celebration of the family owned and operated business that began operation in 1949. Today, J.C. Bakker is a wholesale source of quality trees, shrubs, roses, evergreens, and more.
The Industry Auction offers buyers access to some of the best nursery stock in Ontario — entire skids of trees, shrubs and perennials, as well as related products and individual silent auction items. All nursery stock and supplies are generously donated by retailers, suppliers, contractors and growers. Proceeds from the event benefit industry research, scholarships and sector development, and promotion through the Ontario Horticultural Trades Foundation. On average, the event raises over $20,000 for Foundation initiatives.
The schedule of events on auction day begins with the lot preview and farm tours from 9:45 a.m. to 11:45 a.m., followed by lunch and refreshments. The live auction will run from 1 p.m. to 3:30 p.m., and winning lots will be ready for pick up upon completion.
Be ready to bid on plant materials of all colours, shapes and sizes, landscape supplies, and hard goods. There is no admission fee or RSVP required. Bring your staff and your trailer. All successful bidders will be entered into a draw for a special prize. Enjoy lunch, network with peers and bid on fantastic items — the industry auction has something for everyone!
The event also offers Ontario growers the opportunity to showcase their best plant material by entering the Landscape Ontario Growers Awards of Excellence Program. Open only to members of Landscape Ontario, submissions for the various categories are judged live onsite, the morning of the auction, with winners announced and the product auctioned off as a highlight of the live auction.
Winners will also be presented with a plaque featuring their award at the annual Growers Fall Dinner Meeting, scheduled for Nov. 26, 2019.
The success of the auction is in large part due to the ongoing volunteer support of the LO Growers Group and donations of nursery stock, landscape supplies and silent auction items from the Landscape Ontario community. To donate items, to enter the Growers Awards of Excellence program, or for more information, please visit
IndustryAuction.ca
.