March 15, 2010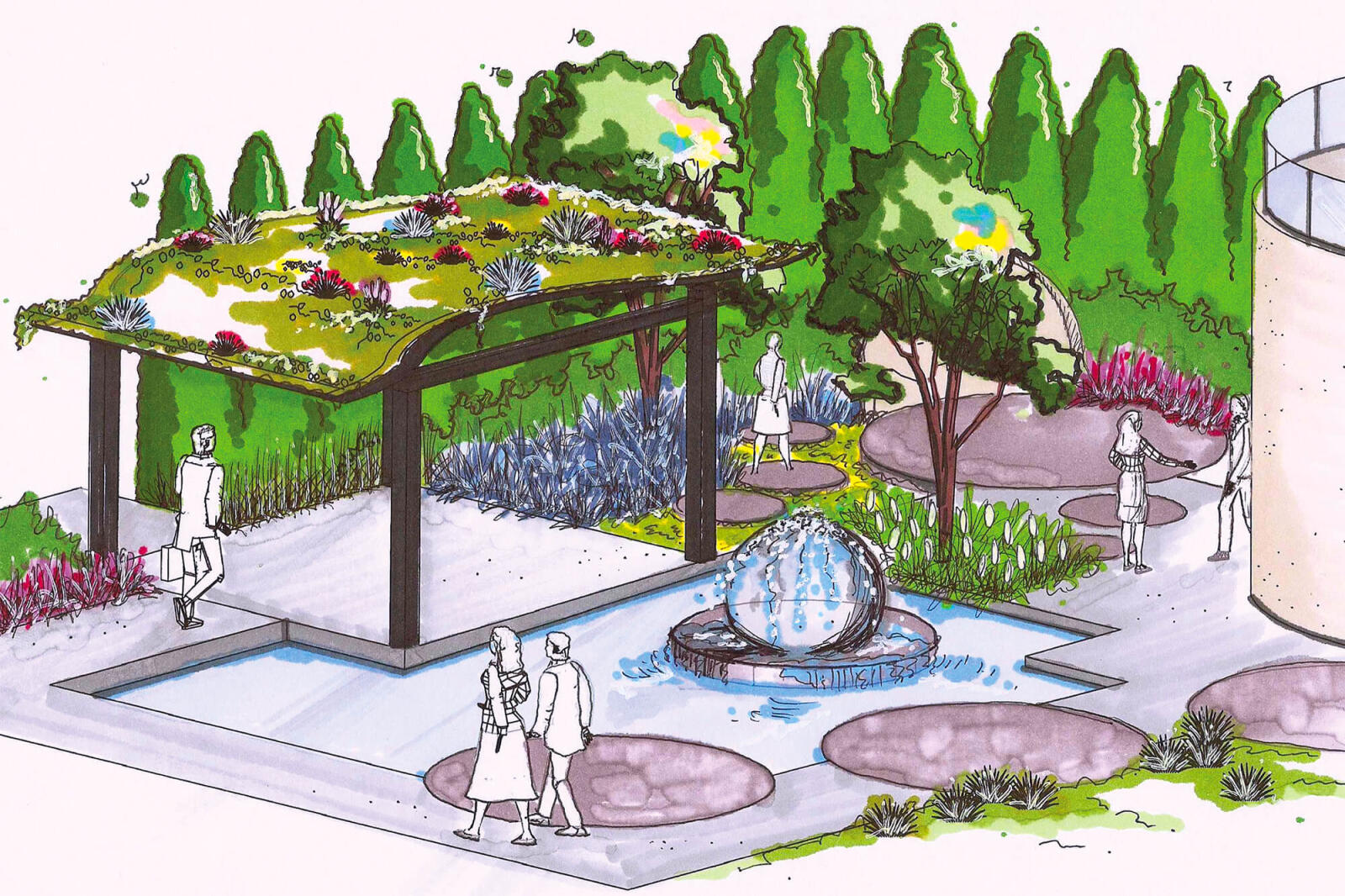 Building feature garden is truly a team effort
By Beth Edney CLD

My journey began last fall with a telephone call from Tim Kearney, inviting me to attend a meeting to discuss Canada Blooms with our ambassador Tony DiGiovanni. The premise was to review improving the presence of Landscape Ontario at Canada Blooms.

I had recently joined the Canada Blooms board, representing Landscape Ontario and the Garden Builders, so I thought this was a good fit. Let's just say Tim Kearney is a good salesman. I walked away with a dream project swirling around in my head.

The dream project was to design an awe-inspiring garden that was to be built by the best in the business. Tim has delivered on creating the dream team of the landscape industry. We have the best stone masons, water artists, growers, designers, IT geniuses, publishing experts and contractors extraordinaire. The generous support of the industry is outstanding. Working with the dream team, with an expert in every facet of the industry, is truly inspiring.

I am often asked how I manage to give so much of my time to Landscape Ontario. It is a labour of love and the experience is very rewarding. To be the lead designer on such an expedition is a great honour. Tony Lombardi and I dared to dream about pooling our knowledge and seeing what we could achieve together. We didn't dream that it would include such a stellar cast.

That cast met in late February. Tim orchestrated the project into tasks and assigned leaders. We have over 40 companies involved. The energy at the meeting was palpable. I was in my element, tapping into the expertise of each of the task leaders. I could not be more proud to be part of Landscape Ontario and to have my name among these illustrious names in the industry.

I recently came across a sign that read: 'Giving is not a duty but, a privilege.' This really struck a chord with me; we in the industry, who either have the talent or the financial means to give, should give freely and willingly. It is not too late to jump on board and lend a hand during the build from March 12 to 16, or drop by to meet and greet the public, or just come to the show and join us for a coffee in our special members-only lounge. Canada Blooms runs from March 17 to 21 at the Direct Energy Centre.

It's amazing what a little giving will get you!
---
Beth Edney owns and operates Designs by the Yard, and is a member of the LO board of directors and past chair of the landscape designers sector group.