July 15, 2012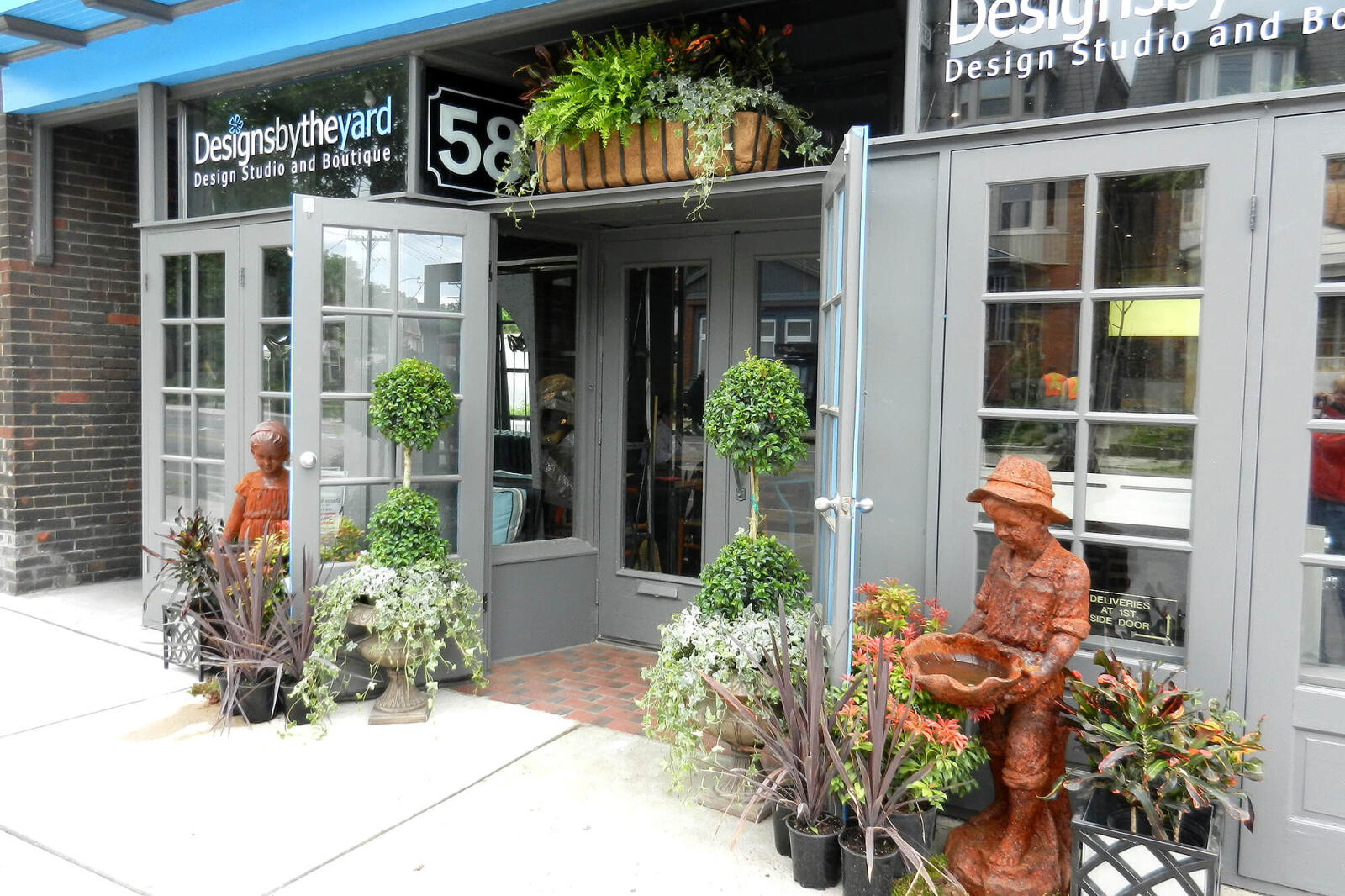 Designs By The Yard blooms on Annette Street
The retail stretch along Annette Street in Toronto is getting a boost with the opening of Designs By The Yard, an upscale garden design studio and boutique.
The specialty store, owned by award-winning landscape designer, Beth Edney CLD, offers area residents a one-stop shop for beautifying their outdoor spaces. Designs By The Yard will showcase everything from high-end garden furniture to unique perennials, urns and affordable accessories.
Edney is well known among LO members, serving on numerous volunteer committees. She has been on the LO board of directors for the past four years, is chair of the trade show committee, and past chair of the designers sector group and a member of the Canada Blooms build team.
The official opening of the new enterprise took place on June 9, with Toronto councillor Denzil Minnon-Wong presenting a congratulatory letter from Mayor Rob Ford and the city council.
Edney is also excited about offering a venue for landscape contractors and designers to send their clients to get personal service when choosing outdoor furniture, artwork and urns.
She can help put the finishing touches on the garden which will make them camera ready for the portfolio.
The studio and boutique is is located at 584 Annette St. (at Beresford) between Runnymede and Jane Street in Toronto, and is open Wednesdays to Saturdays, 11 a.m. to 6 p.m. Beth Edney invites fellow LO members to drop by for a visit and a cup of tea.