August 23, 2019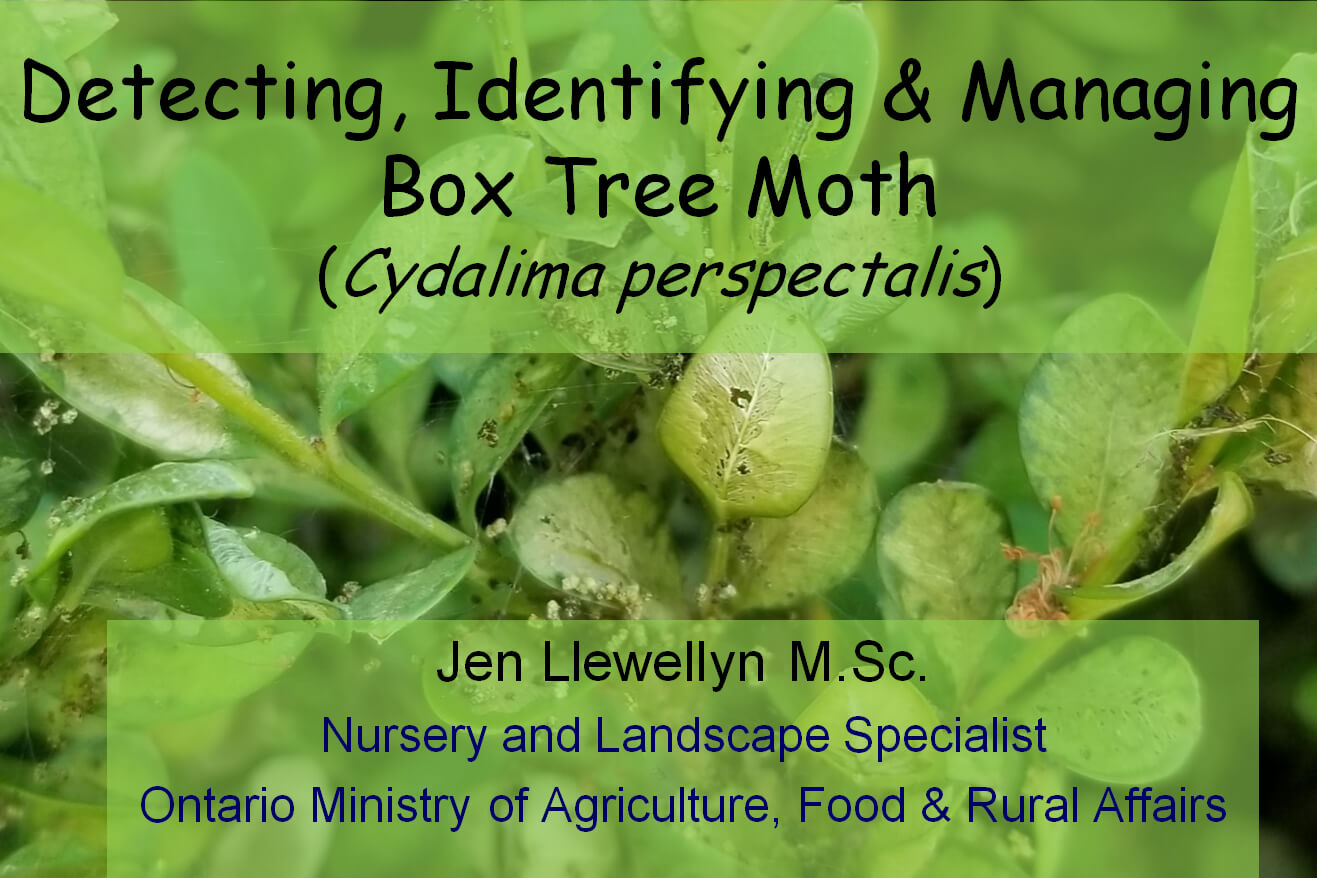 Jennifer Llewellyn - Ontario Ministry of Agriculture and Food and the Ministry of Rural Affairs - leads an educational webinar on Box Tree Moth. This new pest poses a threat to boxwood plants in the landscape and nursery. Recorded August 23, 2019.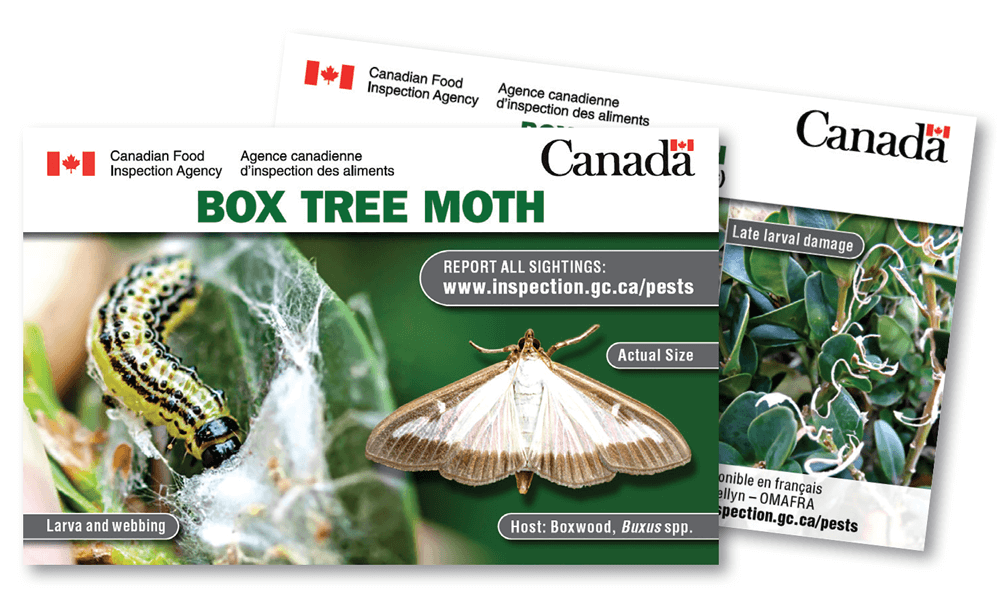 Full-colour pest identification cards, including images of larva, webbing and damage to boxwood are now available for distribution to employees and clients.
Download the pest identification card.