June 15, 2019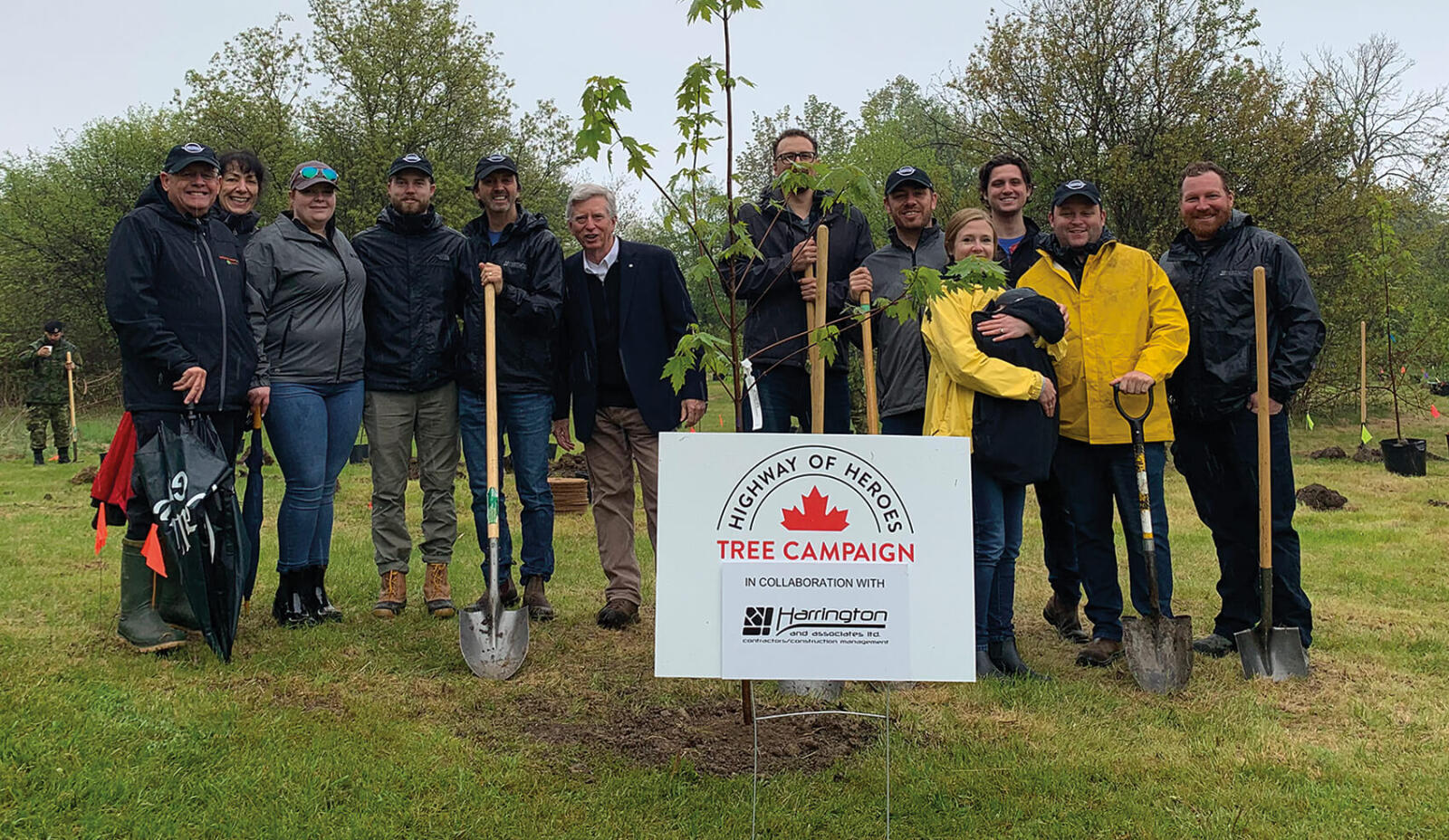 Another successful tree planting
May 25 was a cold Saturday morning, teeming with rain. I must admit, I was tempted to pour another cup of coffee and seek out the comfort of my couch. But my family and I had promised to participate in another Highway of Heroes Living Tribute tree planting day, so we dug out our rain gear and headed off to Pickering, Ont.
Standing in the rain, listening to the heartfelt speeches made me glad we decided to attend. I tried to imagine what it must have been like for the soldiers under similar weather conditions, lying in the cold, muddy, rat-infested trenches during times of war. My own family had suffered during those harsh times. My grandfather was captured and imprisoned during the First World War. I had three uncles who all lost their lives during the conflicts of the Second World War and my dad was part of the thousands involved in D-Day. This June marks the 75th anniversary of that historic event that played a major role in allowing us to enjoy the freedom we do today.
I am fortunate to have known Mark Cullen as a friend for over 35 years. I greatly admire the hard work and passion he continues to pour into the HOHLT campaign that he initiated just a few years ago.
On this particular day, my wife Elaine and I felt great pride in our son Chris, who together with his business partner, Paul Harrington, were supporters and sponsors of the event. Several people from their firm, Harrington and Associates, also participated.
The planting took place at Petticoat Creek Conservation Land, on the shores of Lake Ontario. Several hundred native trees were planted, thanks to the organized HOHLT team. Even though we had poor weather, the volunteers, including high school students, members of the community, and staff from the Conservation Authority, soldiered on alongside the real soldiers from the 32nd Combat Engineers, who were just marvellous — a true credit to their regiment and their leader, Captain Paul Martin.
The goal to plant 117,000 trees, one for each fallen Canadian soldier, is moving along nicely. Funding is in place, trees are available, volunteers are enthusiastic, but what we really need now for these community plantings is land. Organizers are looking for areas a few kilometres on either side of Highway 401 between Toronto and Trenton to plant more trees. If you have any contacts, or know of any locations, please contact me.