April 15, 2012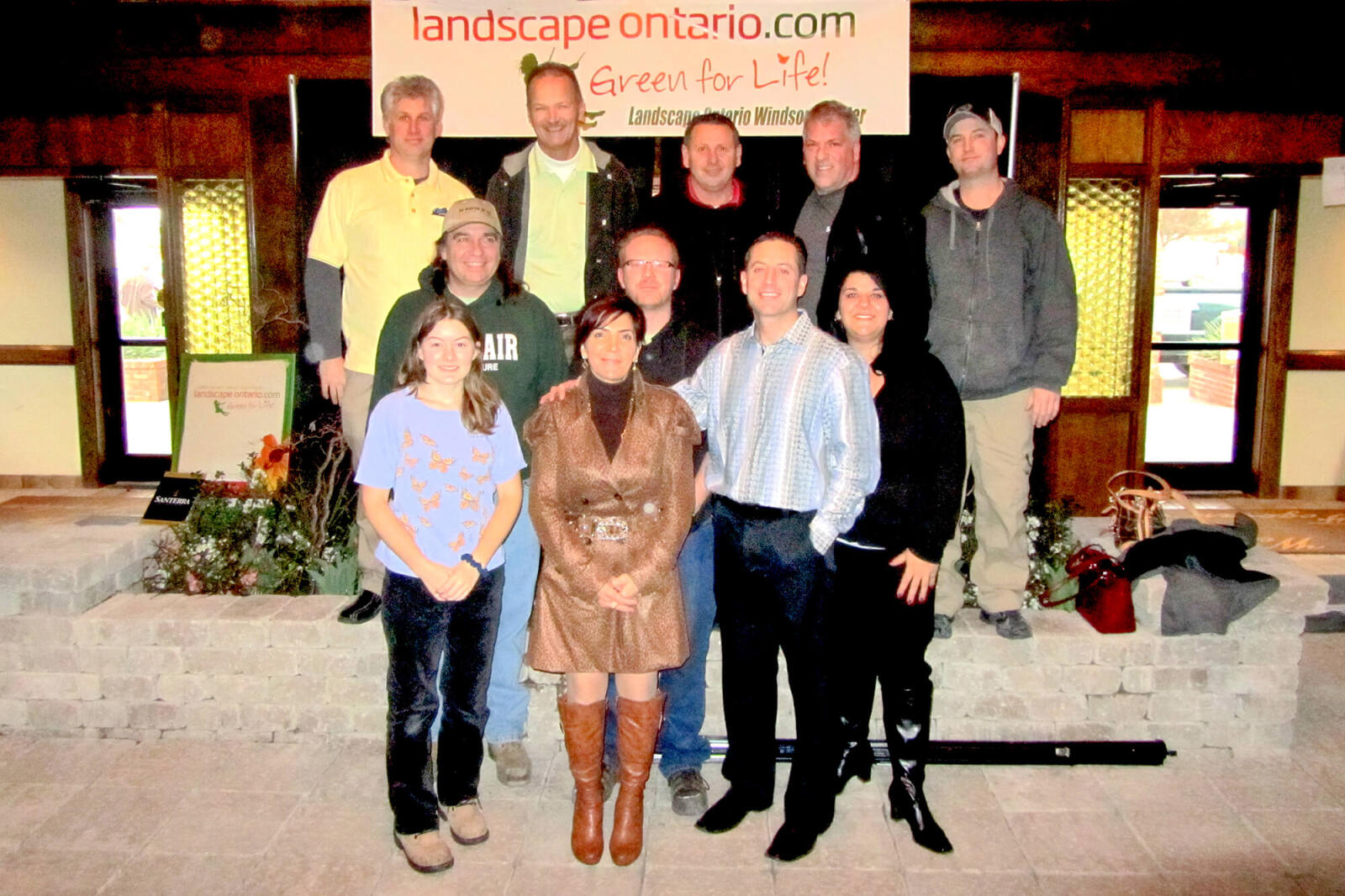 Windsor Chapter takes bigger role at city's home show
Windsor Chapter began the month of March by taking big role in the Greater Windsor Home Show.

The Chapter partnered with the Greater Windsor Home Builders Association in an effort to grow and expand the annual show which has been in existence for 20 years. The event took place at the Fogolar Furlan Club in Windsor from Mar. 2 to 4.

The original show displayed the wares of home builders, renovators and suppliers of interior/exterior building products with the odd horticulture-related company setting up an individual display. This year Bellaire Landscape, Landscape Effects, Top Grade Landscaping and Garden Solutions and Garlatti Landscaping provided effective and informative company displays, while the LO Chapter generated a beautiful entrance garden, speaker hall garden, secondary hall gardens and miscellaneous green effects at the show.

LO's director of public relations and membership services Denis Flanagan CLD was the feature speaker during the 'ask the expert' sessions, while Don Tellier and Jay Terryberry broadcasted a live gardening and landscaping show from the event over CKLW - AM 800 radio.

St. Clair College horticulture student project displays, audio visual clips of the Chapter's Awards of Distinction program, roaming ambassadors and individual company display booths enhanced the traditional home show. Crowds exceeded previous numbers from 2011 by the half-way point of this year's show.

Windsor Chapter members and St. Clair College horticulture students and staff worked efficiently to construct and dismantle the garden spaces before and after the three-day event. Both groups were pleased with the results and the good attendance numbers.

Special thanks go to Chris Power of Bellaire Landscape and the organizing committee of Landscape Ontario for the endless hours of commitment that pulled the show together. Green for Life branding was evident throughout the show and in local print media.