April 15, 2014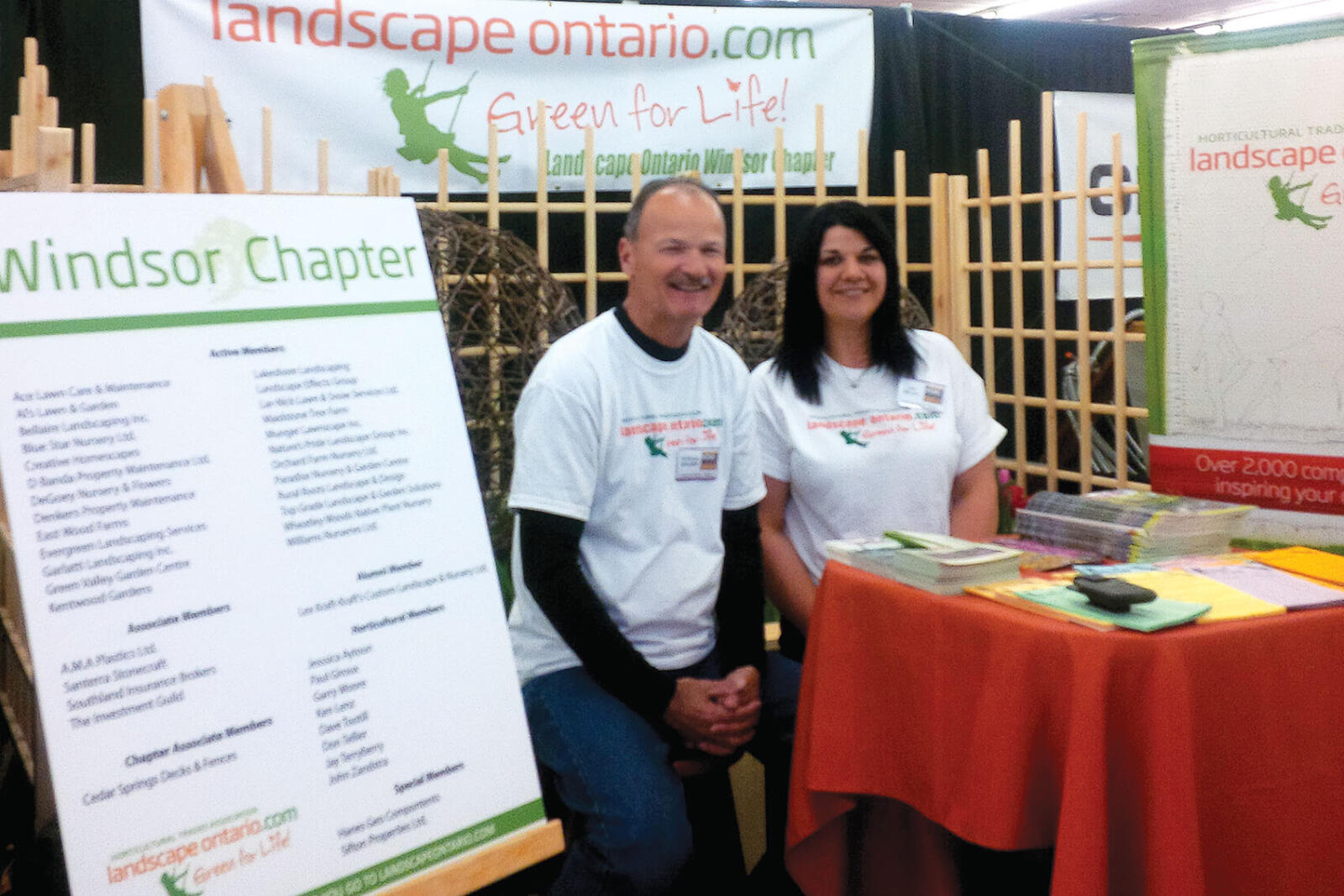 Chapter spreads the message at Windsor Home and Garden Show
Landscape Ontario Windsor Chapter continues to spread the word about the Green for Life message. This year, members worked the Windsor Home and Garden Show.

This is the first time that the Chapter has participated in this particular show and based on the experience of those members taking part, it will not be the last.

This is the largest show in the Windsor region. The venue provided an opportunity to reach several thousand attendees over the three days of the show. The board felt it was important to keep promoting professional members and provide the public with insight into the benefits of using Landscape Ontario member companies.

With the help of Windsor Chapter members Chris Power, Sal Costante, Jay Rivait, John Lein, Jay Terryberry, Sandy MacDonald and St. Clair College student Mark Hecnar, a small but effective 10 ft. x 10 ft. booth provided a wealth of information and a touch of spring. The Chapter appreciated Denis Flanagan braving the harsh winter elements to answer gardening questions at the booth on Feb. 28. Don Tellier, Jay Terryberry and other members were also available on Mar. 1 and 2 to answer a number of questions from the gardening public.

One of the most repeated questions was, "When is spring going to get here?" This was followed by numerous questions about Landscape Ontario and its affiliated members. A number of member companies had individual booths at the show with some strong leads to pursue for the 2014 landscaping season.

Like much of the gardening public, Windsor Chapter members can't wait until spring finally arrives.

"Once again on behalf of the Windsor Chapter of Landscape Ontario, we greatly appreciate our volunteers' efforts in supporting us for this month's home show. The crowds were very heavy once again. Many people stopped by our booth on Saturday and learned a little bit about our organization and members," said Chapter president Don Tellier.