February 8, 2022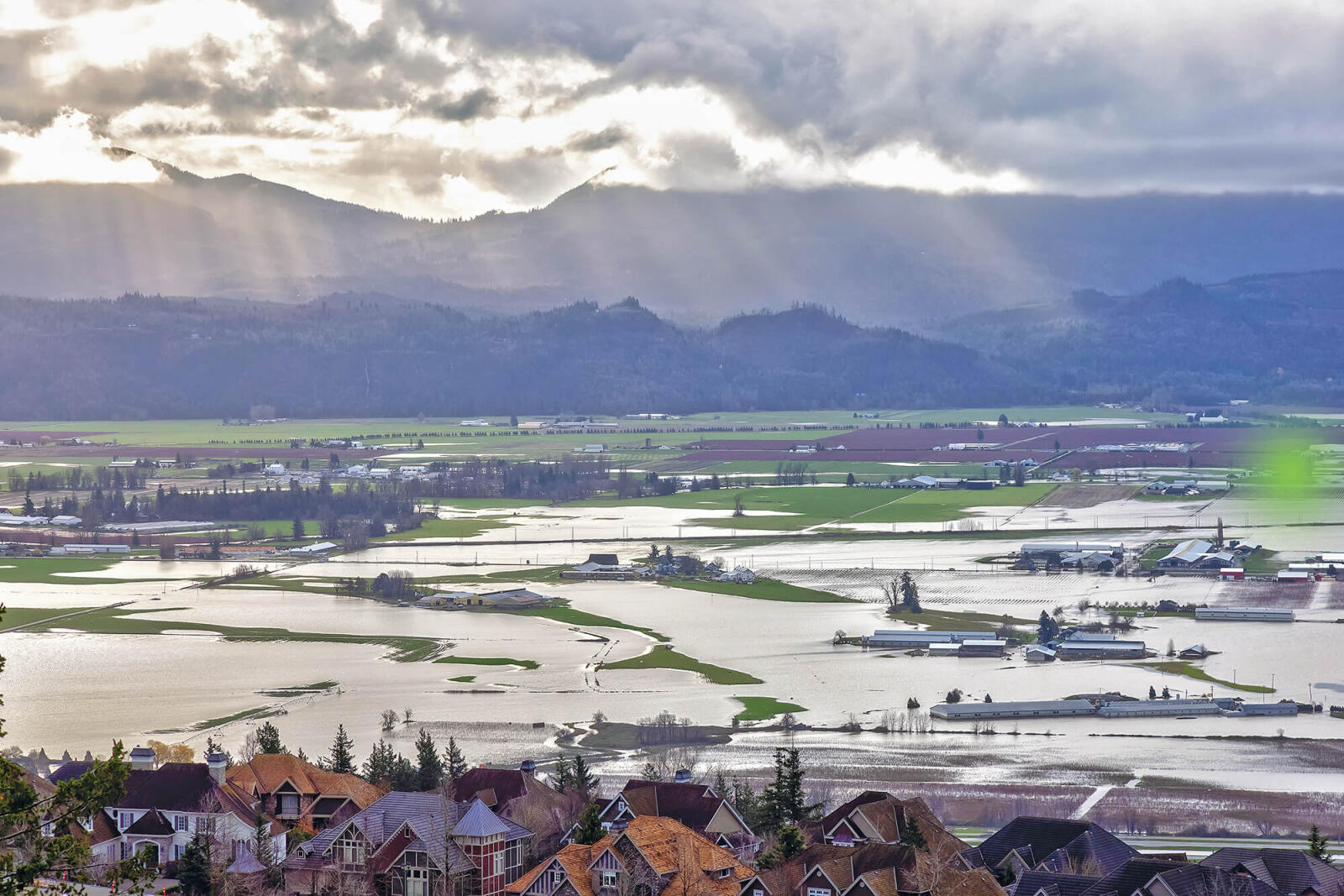 Floods devastate British Columbia
Landscape Trades interviews Canada's Ag Minister on the government's response


Landscape Trades recently connected with Marie-Claude Bibeau, Minister of Agriculture and Agri-Food, to find out how the federal government is supporting nursery growers impacted by the floods.

Landscape Trades: What impact has the British Columbia flooding had on the agriculture sector in the region?

Minister Bibeau: The governments of Canada and B.C. continue to stand with farmers and communities who are feeling the impacts of extreme weather conditions. The governments continue to work together – and engage with the sector and Indigenous leaders to understand the full impact of the floods and landslides – in order to provide the necessary support to help recover and plan for the future. This includes working together with the B.C. government to complete a joint assessment under the AgriRecovery Framework.

You recently toured the flood zone. What was the experience like? What did you hear from farmers on the ground?

Minister Bibeau: Minister Popham and I visited some of the affected farms, including dairy and poultry farms and a winery. We spoke with local farmers and saw and heard how these events devastated many B.C. farms. We also heard stories of courage and resilience and how farm families worked together in the face of adversity. To see the impacts of the floods and landslides in person truly demonstrates how fragile the environment is, but also how resilient and courageous communities and people can be when faced with adversity. The Government of Canada will continue to work closely with the province of B.C. to provide support to help deal with the challenges it faces today, and to better adapt and prepare for future climate change events.

How is the federal government supporting farmers in the impacted areas?

Minister Bibeau: The federal and provincial governments held an industry roundtable with B.C. agriculture representatives to discuss both immediate and long-term support for the agriculture and agri-food industry, including a recent provincial request to launch a joint assessment under the AgriRecovery Framework. Federal and provincial officials are working to complete the joint assessment and help producers with their extraordinary costs. Outreach is already underway to specific provincial commodity groups to determine these costs. Programming under AgriRecovery will roll out as soon as those assessments and the program design are completed.

Prime Minister Justin Trudeau and Premier John Horgan also announced a committee of federal and provincial ministers who will work together, and with Indigenous leadership, to guide immediate and ongoing support to British Columbia families, businesses, farmers and communities affected by the extreme weather events. There has also been the assistance from Canadian Armed Forces personnel, who have been on the ground since mid-November to help farmers rescue livestock, resupply food to isolated communities, help repair critical infrastructure and assist with supply chain movement.

What can be done to prevent catastrophic flooding events in the future?

Minister Bibeau: To address climate change and its impacts, the Government of Canada recognizes that we need to work together. We also recognize farmers, foresters, and ranchers as key partners in the fight against climate change, and we will support their efforts to reduce emissions and build resilience. The Government of Canada is committed to continue working with farmers, stakeholders, and partners to promote and support sustainable and inclusive agricultural production that continues to ensure the growth of the sector. That's why our Government announced over $550 million in new programs last year to achieve a vision of environmental sustainability in the agriculture sector.

In December 2020, as part of our strengthened climate plan, A Healthy Environment and a Healthy Economy, the Government of Canada committed to develop Canada's first National Adaptation Strategy with provincial, territorial and municipal governments, Indigenous Peoples, and other key partners. Development of the strategy offers the opportunity to unite actors across Canada, including in the agriculture sector, through shared priorities, cohesive action, and a whole-of-Canada approach to reducing climate change risks.

I continue to work with my colleague, Minister of Environment and Climate Change Steven Guilbeault, on our shared mandate commitment to establish a Canada Water Agency to work together with the provinces, territories, Indigenous communities, local authorities, scientists and others to find the best ways to keep our water safe, clean and well-managed.

In addition, the Canadian Agricultural Partnership, a five-year, $3-billion investment by federal, provincial and territorial governments, is supporting on-farm actions including $2 billion through cost-shared programs that are delivered by the provinces and territories. This includes programs designed to raise producer awareness of environmental risks and support the adoption of on-farm technologies and practices to reduce these risks, such as protecting water quality, reducing emissions and conserving biodiversity. Producers also have access to a suite of Business Risk Management programs to help them manage significant risks that threaten the viability of their farms, and are beyond their capacity to manage. These measures can also help increase the sustainability of their business.

In November 2021, heavy rains caused catastrophic flooding across British Columbia's lower mainland. The damage was staggering: mudslides shutdown major highways, disconnecting road and rail routes in and out of the province; over 640,000 livestock were killed; more than 15,000 people were forced from their homes; and experts estimated $450 million in insurance damage.