October 15, 2013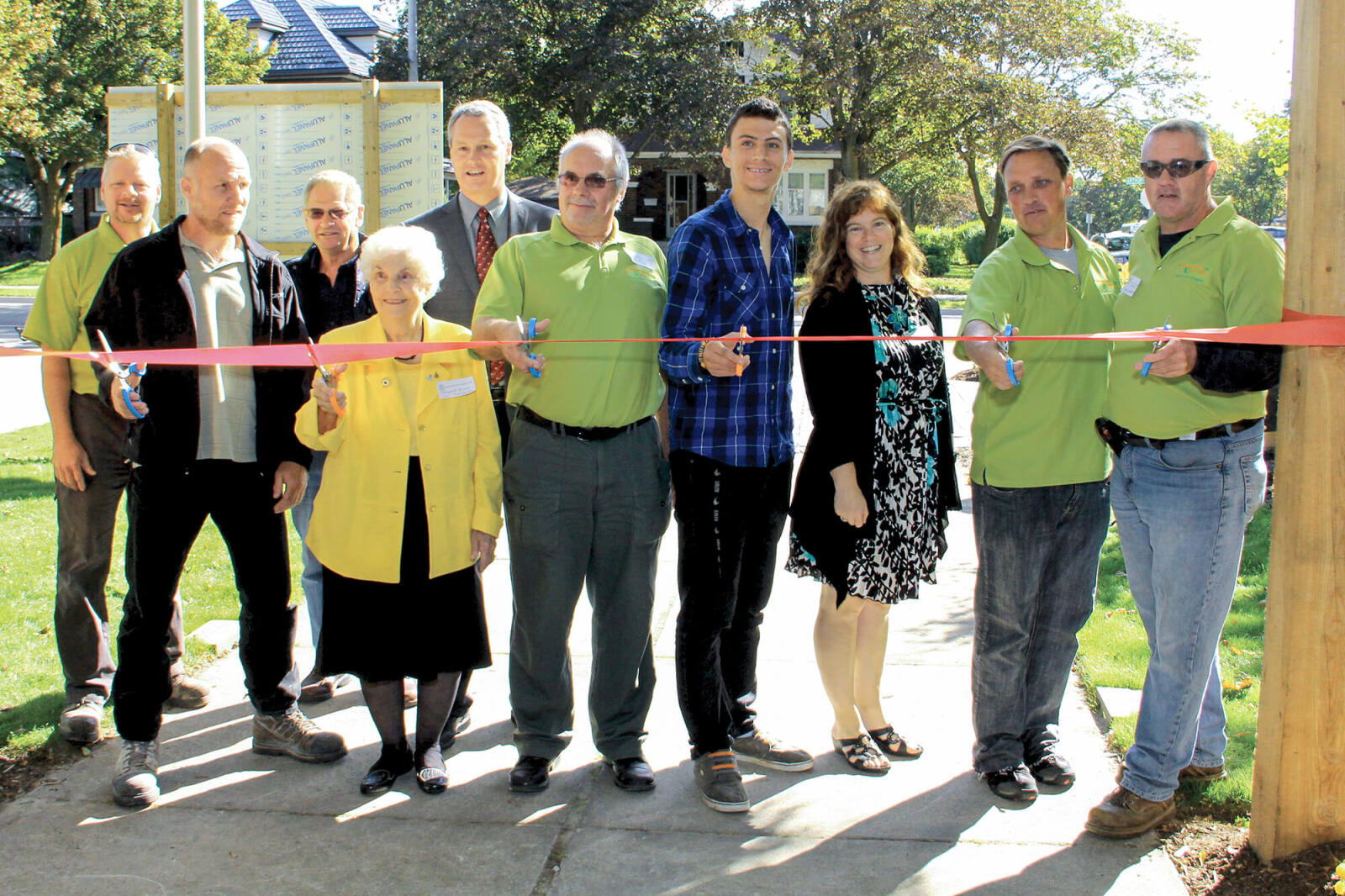 Waterloo has greened many region schools
Evergreen partner to green an area school yard. The Chapter gets the students involved by having them come out to one of the regularly-scheduled Chapter meetings, where the students present their project idea to the members.
This year the grounds at Elmira District Secondary School were selected for improvement. This project focused on greening the area that the students affectionately refer to as the 'U.'
Waterloo members have always been very supportive of greening schools. They have made it a success with hands-on work, in-kind contributions and financial support. A portion of the annual golf tournament proceeds go toward the project.
This year's project was managed by Mark Schwarz from Earthscape Ontario in Wallenstein. He was supported by Mike Hayes of Allgreen Tree Service in Elmira and Al Murray of Murray Enterprises in St. Jacobs.
To see a 3D animation of this project go to
www.horttrades.com/elmira-u-renovation
.
Supports local education
The Waterloo Chapter has hosted its annual golf tournament for many years, with the proceeds from the last three tournaments going toward education. The proceeds are split three ways to support local initiatives and improve lives for children within the Chapter.
This year, one-third of $13,500 raised at the golf event went to the school yard greening project at Elmira District Secondary School, which gained a beautiful green space for students to enjoy. Another third of the fund raised went to the Waterloo Chapter Education Fund and the last third went to Kids Ability, which provides rehabilitation services for children and serves children who have a wide range of special needs.
Connecting with members
Waterloo members have always done an excellent job networking and supporting fellow green industry members.
With the start of Chapter meeting and event season, the Waterloo Chapter has a busy line-up of events, which are meant to engage and educate local members.
Waterloo Chapter hosts its meetings the first Wednesday of every month (excluding January and summer months), as well as several well attended socials such as the baseball tournament in September, the golf tournament in July and the Fall Freeze-Up dinner and dance in November.
The next big event is the Fall Freeze-Up dinner and dance on Nov. 15 at the Waterloo Inn and Conference Hotel; tickets are now on sale at
www.lowaterloo.com
. For those of you who have yet to take advantage of one of these great networking and socializing opportunities, you are missing out.
Waterloo Chapter snapshot
Number of Members: 135
Number of Active Members: 231
Chapter Board
Randy Adams, President
Richard Burch CLT, CIT, CLP, Vice President
Robert Tester, Past President
Helmut Zgraja, Treasurer
Jeff Thompson, Secretary
David Wright CLP, Board Rep
Cor Bultena, Director
Jason Dietrich, Director