May 15, 2012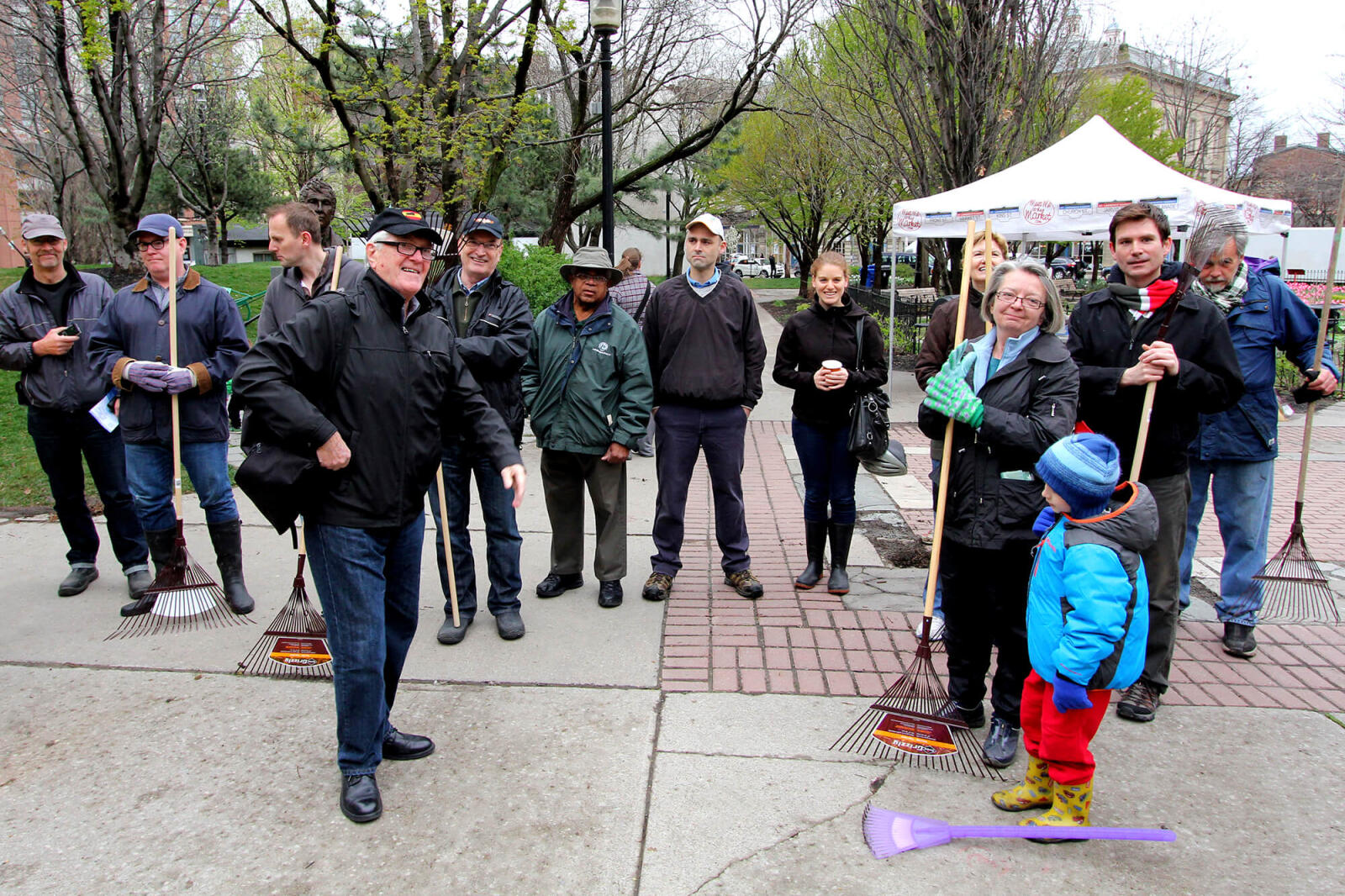 Volunteers return to refurbish St James Park
Earth Day was celebrated a day early at St. James Park in Toronto this year, as volunteers from the landscape and sod industries, along with local residents and business owners, got together on Apr. 21 to perform some early-morning maintenance on the recently-revitalized green space.
Industry volunteers spread fertilizer, aerated the turf, spread seed, and pruned mature trees in order to optimize conditions for the turf to grow and stay healthy. Once the machinery was put away, local residents and business owners, armed with rakes, wheelbarrows, soil and seed, spread out in groups to fix problem areas in the turf — caused mostly by the many dogs that frequent the park.
Each group of local residents worked with a turf expert and learned not only the importance of maintaining healthy turf, but also how to repair the damage.
A barbecue lunch, provided by the St. Lawrence Market BIA, was held after the clean up.
The event served as a follow-up to the restoration of the park held in December 2011, achieved entirely through donations of materials and labour from members of Landscape Ontario Horticultural Trades Association, the Nursery Sod Growers of Ontario and Project EverGreen.
Officials have said that the city wants to nominate Landscape Ontario for an award. LO executive director Tony DiGiovanni says that they have asked for real donation numbers. He values the contribution at $364,770, involving 55 companies. Labour costs are estimated at $324,000, while material came in at $44,770.
Early estimates came in at $150,000 to restore improve and revitalize the neighbourhood park, that was damaged by the Occupy Toronto protest.
Many area residents came out to thank the industry volunteers for giving them back their park.