June 15, 2016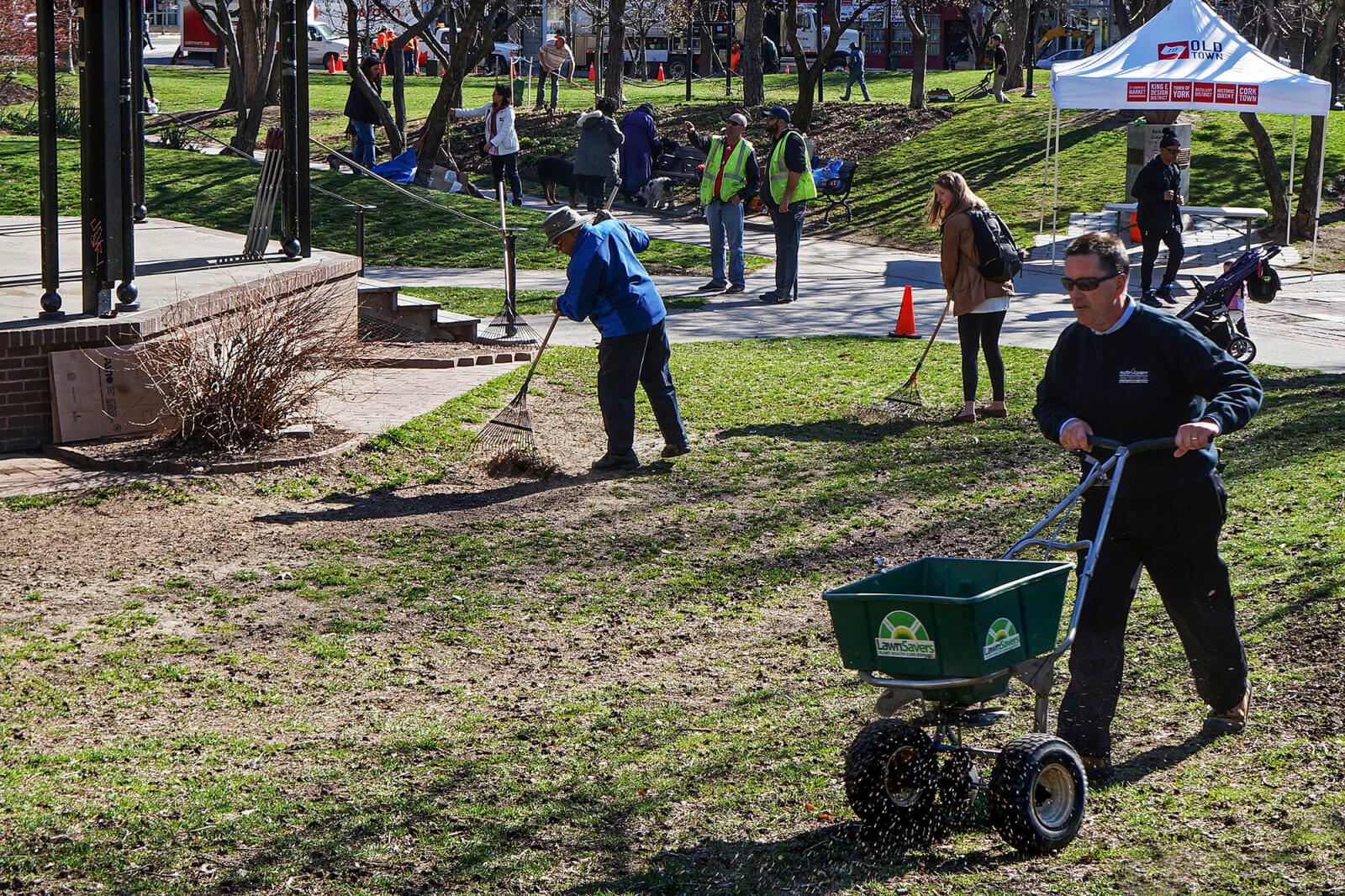 Volunteers revitalize St. James Park
The fourth annual spring clean-up of St. James Park by LO members and the local community took place on April 23 in Toronto, Ont.
In partnership with the St. Lawrence Market Neighbourhood Business Improvement Area and Project Evergreen, LO's Lawn Care Sector Group, which includes Kyle Tobin, LawnSavers Plant Health Care and Alan White, Turf Systems, worked well in advance of the event to organize the necessary equipment, volunteers, suppliers and logistics for the day. The St. Lawrence BIA gets the word out to the community and holds a pancake breakfast, serving hot coffee and food to the many volunteers.
The revitalization is not only great for area residents who use the park — it also gives them access to industry professionals who teach them proper practices and techniques and educate them about the many benefits of green spaces and turf.
The event piqued the interest of local resident, Dave Smith, who was able to spend a bit of time with Alan White. Smith was so impressed, he wrote an article on his blog about the park clean-up.
"There is no education like listening to a passionate person and Alan White is passionate about turf. Before meeting him I thought trees were the best way to generate oxygen, however, Alan explained that turf is a more efficient method. In my discussion with him I also discovered that carbon is not all bad and organic is not all good," wrote Smith.
Smith also noted in addition to the many environmental benefits of the turf being maintained, the volunteers consisting of parents, children, twenty-somethings and seniors all got to know each other better by working together for just a few short hours and also got the added bonus of some exercise outdoors in early spring.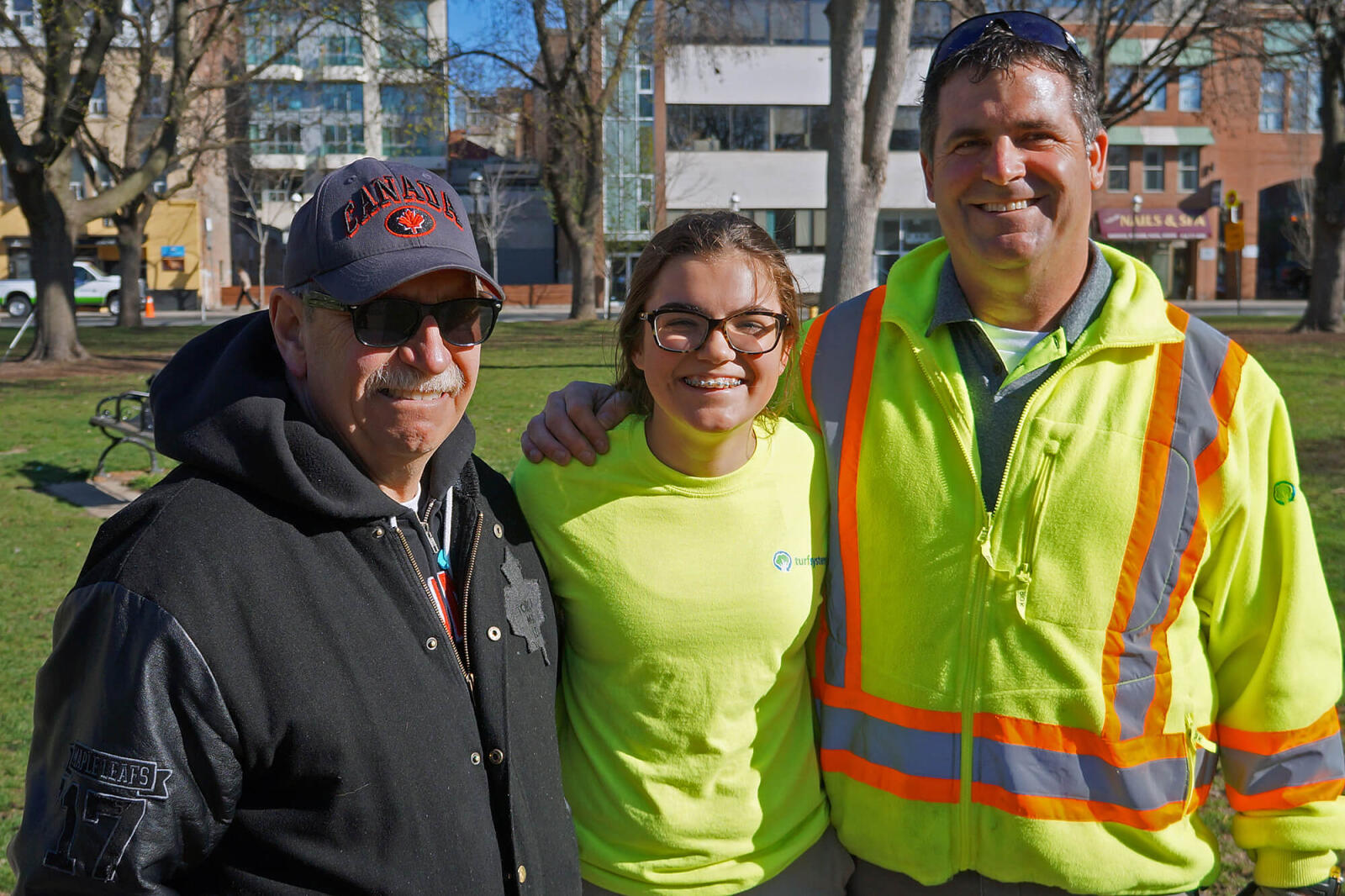 (L-R) Bob Kemp, St. Lawrence Market BIA, Kelsey White and father, Alan White, Turf Systems, enjoy a bit of sunshine during the revitalization of the park. Photo by Dave Smith.