September 15, 2012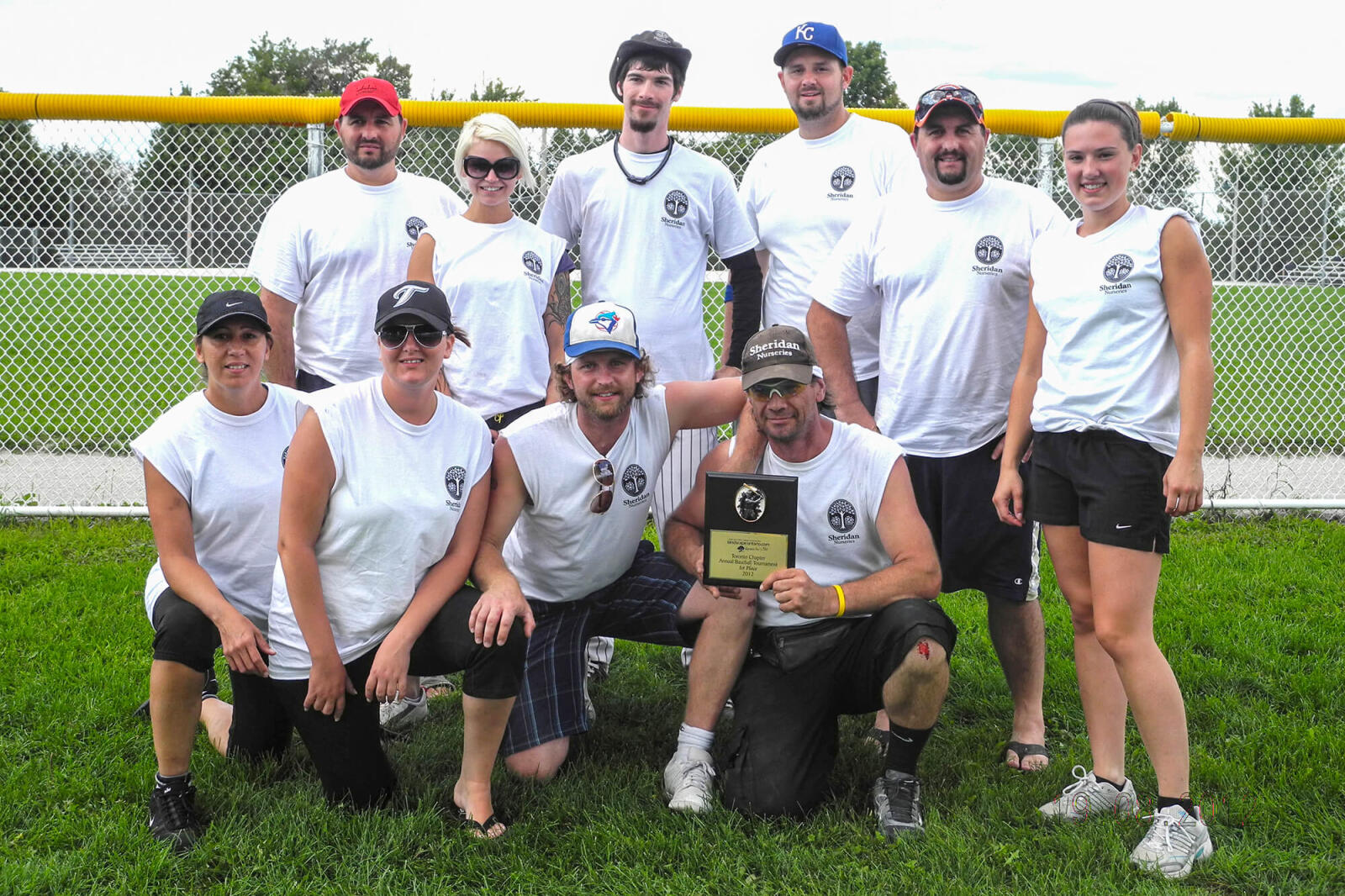 Toronto Chapter hosts successful ball tournament
No matter how you measure success, this year's Toronto Chapter ball tournament qualifies on all fronts.

The Aug. 19 event had 12 teams registered to compete at the Richmond Green Ball Diamonds. From the start it was great weather, friendly competition, good food and lots of fun.

Tournament organizer, Shawn Foley CIT of The Waterboys Contracting, said, "Toronto Chapter's ball tournament went extremely well."

The tournament features mixed teams of men and women playing slo-pitch rules.

The final game came down to two long-time rivals at the Toronto ball tournament, Sheridan Nurseries and Moondale (Arbordale Landscaping/Moonstruck Landscape Lighting).

Sheridan took first place with a score of 7-6. Third place was won by Envirobond Products beating Lawrence Park Garden Care in the consolation game.

Other teams taking part included Dusty Miller Landscaping, Zander Sod (two teams) Juergen Partridge, Betz Pools, Stonemens Valley and the combined team of Dyna and Ecoman.

Shawn Foley thanked volunteers Sabrina Goettler (Oriole Landscaping), Carla Priemski (Lawrence Park Garden Care), and Tina Foley (The Waterboys Contracting) and Helen Hassard, Landscape Ontario membership and chapter coordinator, for all her hard work organizing the event.

Trophies were sponsored by Beaver Valley Stone, and when not running the base paths and swinging at pitches, members of Envirobond provided coffee and snow cones throughout the day.