May 12, 2023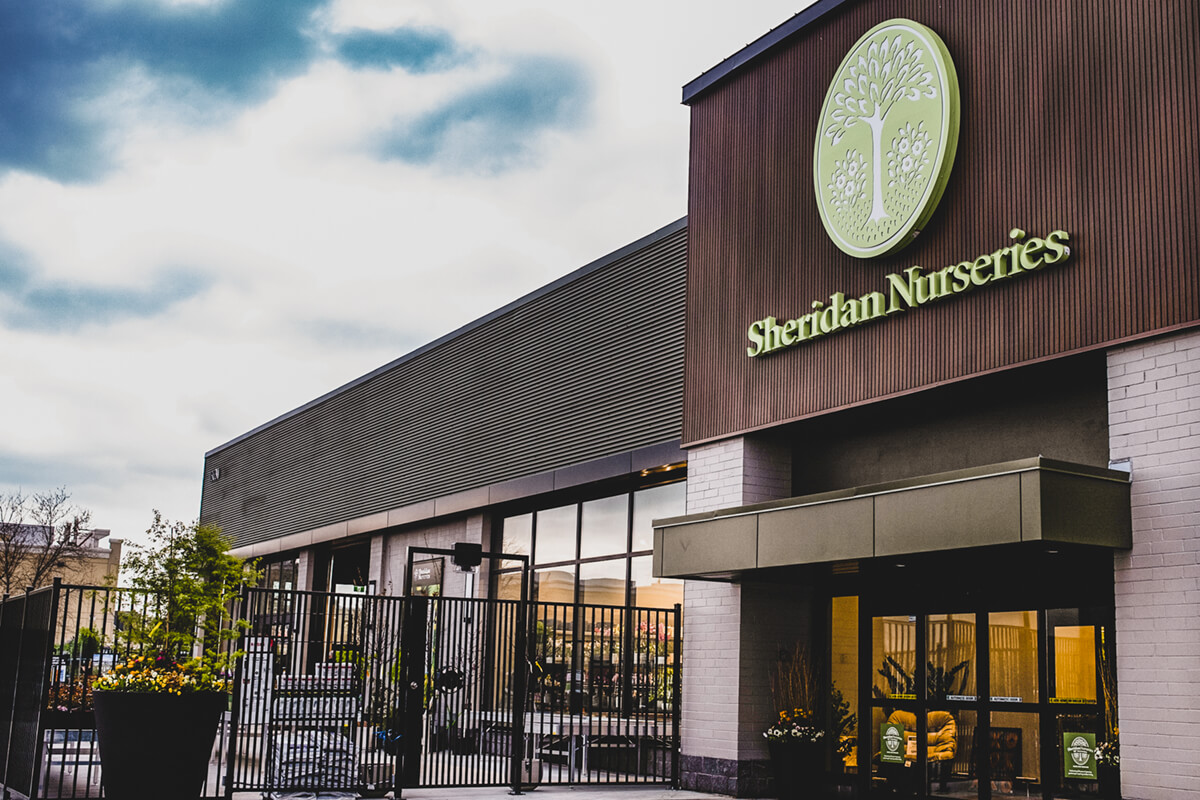 Sheridan Nurseries opens new garden centre in Aurora
Sheridan Nurseries is pleased to announce the grand opening of its newest garden centre in Aurora, Ont. Located at 15630 Bayview Ave., the new location opened to the public on May 5 and will kick off its official grand opening celebration on May 11.
"We're thrilled to be opening our newest location in Aurora," said Colin Cruji, President and CEO of Sheridan Nurseries. "Sheridan Nurseries has been part of the Ontario landscape industry since 1913, and we're excited to bring our expertise and passion for gardening to this vibrant community."
The new Aurora Garden Centre features:
Over 10,000 square feet of live goods, including:

Flowering shrubs, evergreens and other hardy, ornamental nursery stock, most locally grown on Sheridan's farms in Halton Hills, Ont.
A stunning selection of perennials and annuals to add beautiful colour and texture to gardens and planters.
A greenhouse featuring an exotic collection of tropical, foliage and flowering houseplants.

An extensive selection of lawn and garden care supplies and tools.
An inspiring lifestyle department featuring a stunning assortment of patio furniture, outdoor accessories, home décor and fashion.
A knowledgeable and friendly staff ready to share their expertise and help customers succeed in their gardening adventures.
Design for the new garden centre was led by Burdifelik and Drew Mandel Architects, with construction managed by Structure Group.
The Aurora garden centre is supported by Sheridan Nurseries' 900 acres of farm production in Halton Hills, Ont. In addition, a team of talented buyers will bring in a unique assortment of the highest-quality products each season.
"We opened our doors last Friday, and we want to thank the Aurora community for welcoming us with open arms," said Steve Cline, Aurora Garden Centre Manager and 24-year veteran of Sheridan Nurseries. "I want to recognize our incredible staff who have worked tirelessly to prepare for the opening of this garden centre. Their passion for plants and dedication to exceptional customer service sets Sheridan Nurseries apart from other garden centres. Whether you're a seasoned gardener or a first-time plant owner, our staff is always here to help answer your questions and provide advice," continued Cline.
The grand opening celebration was held May 11 at 9:00 a.m. and included a ribbon-cutting ceremony attended by local dignitaries and representatives from Sheridan Nurseries. Guests enjoyed special promotions and daily draws for great garden prizes all week.