April 15, 2010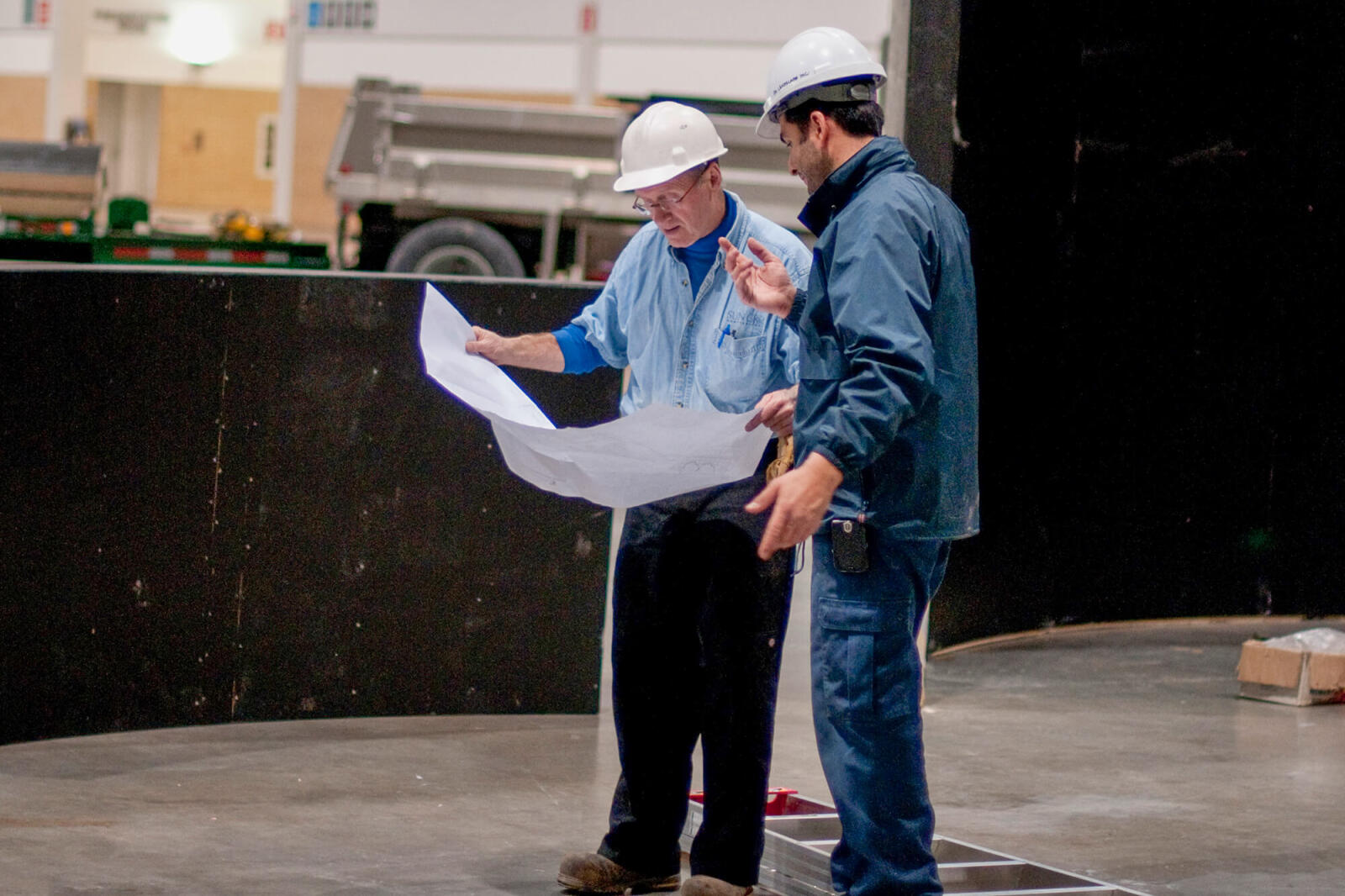 Tim Kearney reveals the journey that created LO's "amazing" garden
After some convincing by
Horticulture Review
, Tim Kearney, president of Garden Creations of Ottawa, LO's second vice president, and the driving force behind the creation of the association's Green for Life garden at Canada Blooms, agreed to put his feelings into words. Tim's letter provides some real insight into not just what goes on during the frantic stages to create an amazing garden, but also the passion and care that make LO one of the strongest industry associations. We'll let Tim Kearney explain:
The 2010 version of the journey starts a short time after the completion of Blooms 2009. That is what happens when you have staff talk to Tony. "We want to be back next year," they said.
So, like every good fiscally responsible business owner, I said yes…let's offer to do it again. This is despite knowing full well that the flow of money goes out way much more than comes in. But in the big picture, how do you put value on what your staff can learn and see and share with their colleagues? It truly is priceless.
The core values that make up my company's acronym are TEAM: Talent, Excellence, Adaptability, Mentoring. I was convinced that this is what we needed to build this type of a garden that would ooze pride in our industry, our profession, and our association. To achieve this, egos needed to be checked at the door.
So, as all good gardens go…they begin with a dream. It soon becomes a vision and a plan.
It is important to understand the deep passion and vision possessed by many of your colleagues. I started this journey with Beth Edney at Blooms last year, when she brought me into her little trailer, and offered me a hot meal complete with all the fixings. "What are you doing?" I asked. Beth's heartfelt response was that people work so hard, care so much; want to do so well for the industry, that it was her way of saying thanks with a home-cooked meal!
So when I suggested the model I would try, Beth jumped onboard and said, "I'm in." Followed by, "What's your vision?"
"A kick-ass, jaw-dropping garden that we will be all proud of," was my silly response.
"Let's do it," she responded.
Now remember, this is on top of countless hours Beth volunteers at Garden Expo, Congress, provincial board meetings, designers sector group meetings, seminars, and more importantly, family. Certifiable? Very defective? It was absolutely a mind-boggling commitment.
Very early in the process, Beth said, "We need Tony Lombardi on this team. All I ever knew of Tony Lombardi was that he is a good looking, emotional Italian, has his stuff together, and is good, real good, at what he does.
So I talked to Tony L., and he asked to let him think about it. And I said, "Good. Glad to have you on board."
And from that day forth, key pieces of the puzzle were added: Barry Hordyk from Shademaster Landscaping agreed in a most silly way to be part of our team. "He said, "Tell me what you want." So we gave him the silos. It was the most challenging aspect of our garden, and his guys stuck it.
Once I was able to use Barry's name…"Shademaster is in!!!!" the others followed: The Beach Gardener, Environmental Design, Bellaire Landscape, Cypress Hill, Ryan Heath, Yorkshire Garden Services, James Garfield Thompson, Water Arts, the Dry Stone Guild, Moonstruck Landscape Lighting, Thornbusch Landscaping, Waters Edge, and Gerald Boot, who stepped up with equipment and helped Barry, and was task leader for tear-down. All the pieces were falling into place.
On top of that, our overly generous suppliers, who I will patronize until the day I die — Connons NVK, Gro-Bark, Permacon, Global Arch, Camilla House — stepped up and said, "Tell us what you want?"
So task leaders were formed, meetings held and visions happened.
Soon it was 7 a.m. conference calls twice a week, with 2 a.m. emails from Beth, saying, "What about this?"
I would respond, by writing, "What are you doing up at this ungodly hour?" And she would ask, "What are you doing up?"
It was hilarious, defective, but uplifting. One of the funniest emails I received was from the emotional Italian, saying (at 3 in the morning), "You guys are sick. What have I got myself into?"
And Denis Flanagan, saying, "You guys are vampires. I figured it out!"
So people, that is what Canada Blooms is all about: it's people. And, that is what LO is all about. Our association is a community dedicated to the improvement of our industry and its people.
In five short days, 45 companies, 200 individuals, and hundreds of thousands of dollars of value created our garden. Every chapter in our province was represented. This is a first.
More importantly, in five short days, relationships were formed that will be inseparable.
I am sure I speak on behalf of Beth Edney and Tony Lombardi in saying that we have personally benefited way more than we deserve, and we are honoured to be part of this group, this Team.
I close by giving you an example of teamwork: When told of my need to get back to Ottawa, to deal with some personal stuff, Paul Doornbos, from the Upper Canada Chapter, said, "Good. Don't worry, I've got your back, and we will finally get ahead of the game without you here."
We can accomplish so much if we work together.