July 6, 2021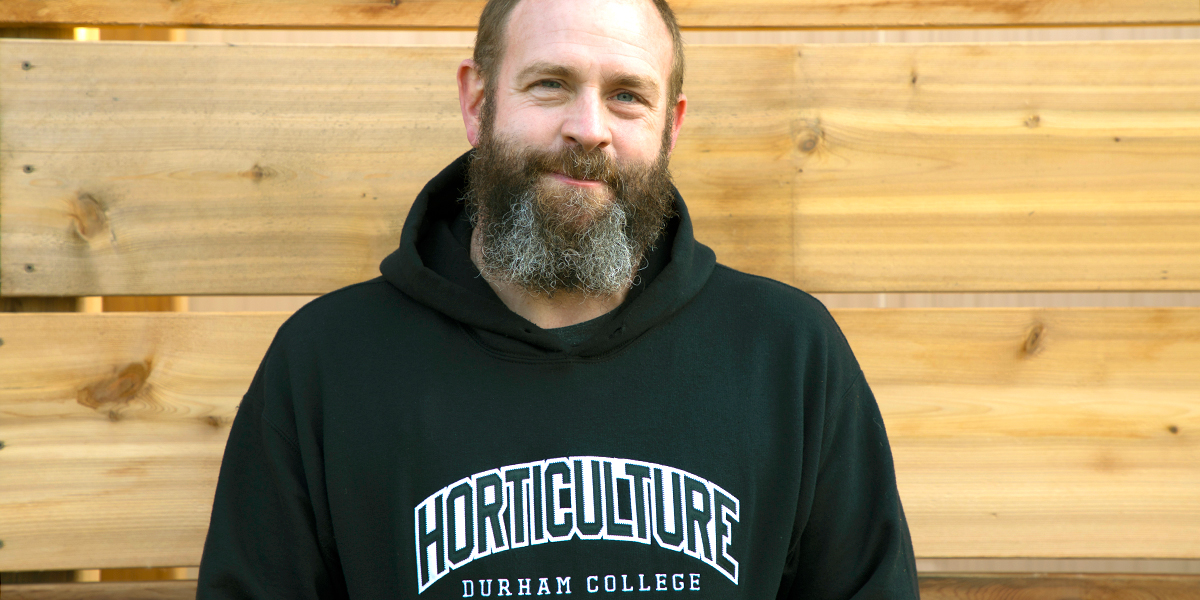 Shane Jones recognized with national award
Shane Jones, faculty member in the School of Hospitality & Horticultural Science and program co-ordinator for the Food and Farming and Horticulture Technician programs at Durham College in Oshawa, Ont., was recently honoured with a Colleges and Institutes Canada (CICan) Silver Leadership Excellence Award for Faculty.
Jones has been the driving force behind the complete integration of the farm and horticulture production with curriculum, resulting in an immersive learning experience for students and thousands of pounds of food from the fields per year. Jones takes great pride in his work and is always willing to lead where needed to ensure the success of his students and colleagues.
Passionate about teaching and constantly looking to support and enhance the student experience, Jones incorporates hands-on learning in everything he does. Whether mentoring participants or volunteering as a judge in Skills Ontario competitions or guiding teams through installations at trade shows, he generously gives his time and energy.
Whether teaching and mentoring students in class, during labs or out in the centre's urban farm, Jones has played a vital role in shaping the college's horticulture and food and farming programs, as well as developing its living landscape.
Landscape Ontario and Durham College would like to congratulate Shane on his award.
The CICan Awards of Excellence recognize best practices from more than 135 colleges and institutes across the country, as well as individual leadership and achievements. For more information on this year's awards, please visit the CICan website at
awards.collegesinstitutes.ca
.