November 2, 2021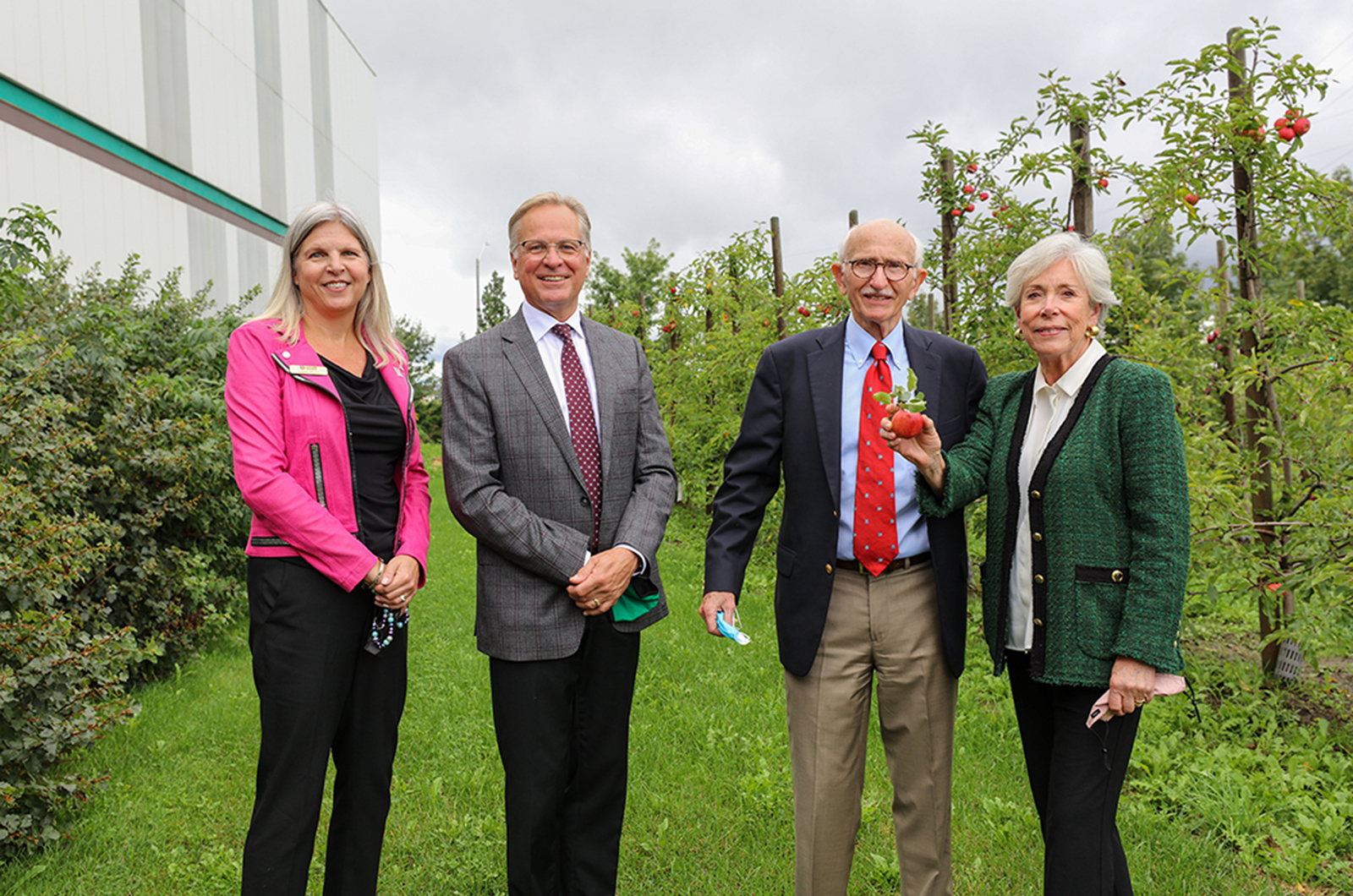 Durham College launches urban agriculture centre
Durham College has unveiled The Barrett Centre of Innovation in Sustainable Urban Agriculture.
Created thanks to a $5-million donation from The Barrett Family Foundation, the centre's vision is to become an internationally recognized hub of excellence in urban agriculture practices, research, education and training.

"The Barrett Centre is an amplification and expansion of all the expertise we've gained bringing the field-to-fork philosophy to life each and every day in our food, farming and horticulture programs," said Don Lovisa, president of Durham College.

"The knowledge and experience gained from turning unused fields into a vibrant crop-bearing farm serves as a solid foundation for what The Barrett Centre will accomplish, and we are looking forward to continuing to lead the way together, with The Barrett Foundation, our students, faculty and the community."
In the coming years, a new urban farm will be developed as a community-inspired living lab. In addition, the centre will enhance the existing urban farm at the Durham College Whitby campus.
As part of the new centre, Durham College will create several educational programs and materials in urban agriculture to meet growing employment needs. The school also aims to become home to a team of urban agriculture experts that will establish the school as an internationally recognized hub of knowledge around sustainable urban agriculture.

"Our goal as a foundation is to partner with organizations that positively impact communities, locally and globally," said Bob Barrett, The Barrett Family Foundation.

"With its focus on sustainable agriculture, coupled with student learning and research, The Barrett Centre stands to do just that. We are really looking forward to seeing all the great work that will be achieved."