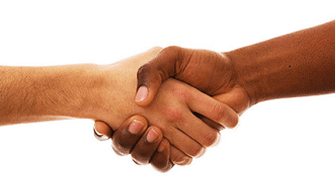 The Peer to Peer network is based on sharing and contribution.

We are asking members to acknowledge the following:


Our Pledge to each other is:

To honour confidentiality,
To respect vulnerability
To offer sincere advice
To rise above judgement
To inspire peers with hope


Our Commitment to our Network is:

To participate regularly in online discussions
To engage in Face to Face sessions – ensuring success for all
To follow up when we say we will.


Here's what people are saying:

"Thanks Jackie and Tim, it was like you heard where I was, and what I needed"
"Great discussion and tools to help me make it work better!"
"Very comfortable atmosphere and welcome comments."
"Jackie what a task master ! Tim put the hammer down" "Thanks again, looking forward to August ... " "Peer to Peer is just the right amount of Jackie and Tim 'Talk' and group 'Talk'. It takes a lot to impress me – Call me Sync, it's okay – I just didn't want to join a group where I was 'talked at'." "Jackie and Tim's leadership of the group is inspiring. Meeting content is informative and timely. They talk, we talk. You won't want to miss a moment of the meeting, snoozing …Just saying!"

Peer-to-Peer Network

See the latest information on the next Face-to-Face session

,
TO JOIN OUR NETWORK:
Click HERE and choose Join.
Your request will be processed quickly; you can then start sharing with your peers, as well as learning from their experience. The Network is for business owners and upper management.