January 15, 2012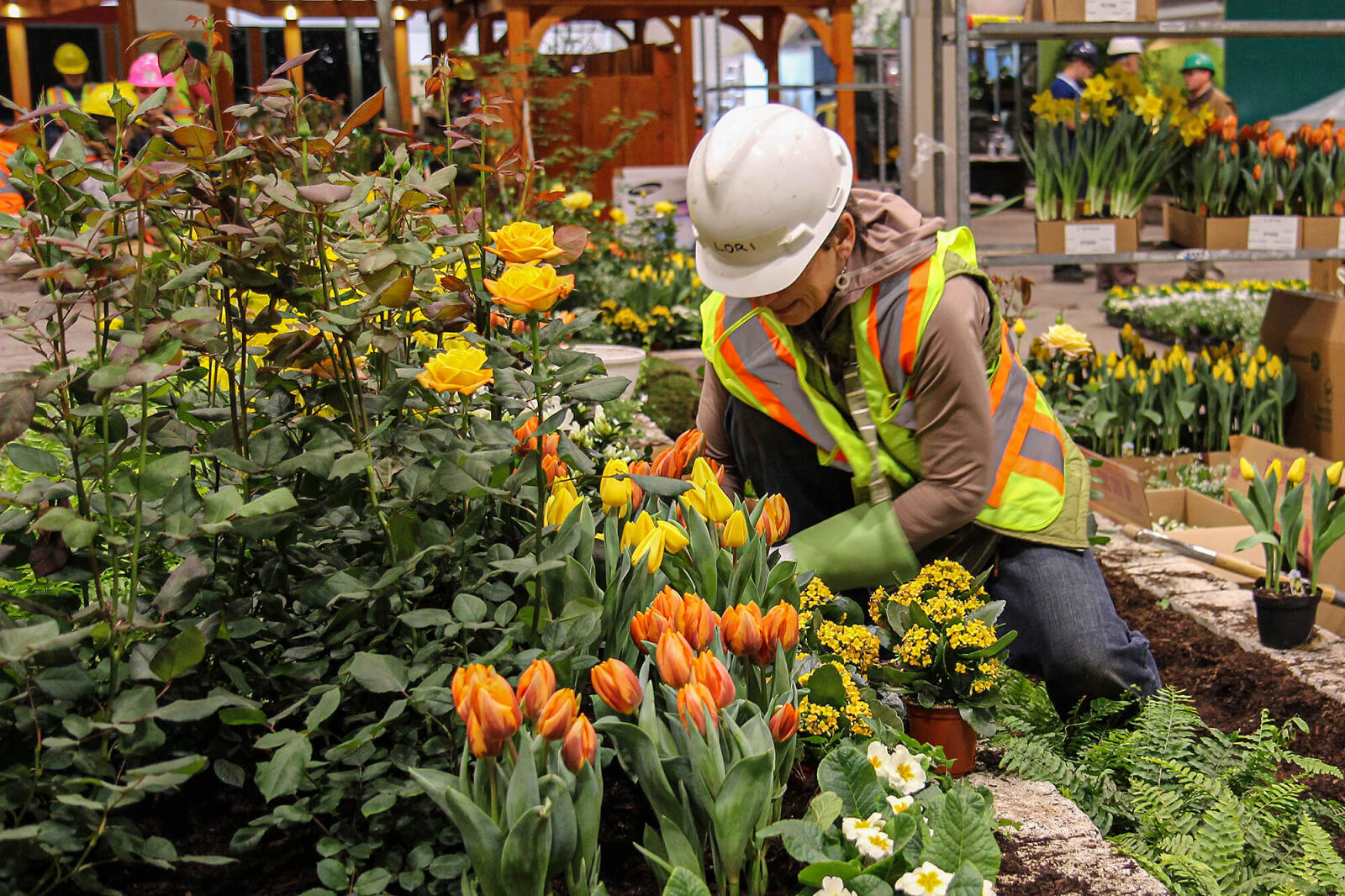 Our Canada Blooms garden team: Opportunity of a lifetime
By Paul Doornbos CLT, CLP
Team CB2013 is well underway with planning, drawing, cussing and discussing this year's entry for your association, Landscape Ontario.
In honour and celebration of LO's 40th birthday, I want to reflect on how we've come to where we are as an association.
Tony DiGiovanni will tell you that many of his peers are blown away by our association's ability to seemingly pull off the impossible. They are amazed at all of what we do in any given year.
Want to know why? It's not hard to answer. Take a moment. Put this article down, go find a mirror and tell me what you see. That's right, LO was built by, because of, and for people like you. What separates our association from others? It is what past president Tom Intven always so fondly referred to, the LO gene.
Our involvement includes many aspects of our industry. There are so many talented and giving Landscape Ontario members who give of themselves for the betterment and improvement of their industry. It is stewardship at its finest.
One of our association's ongoing opportunities to display stewardship and giving is involvement in the Canada Blooms LO garden build and design team.
It's a great opportunity to be involved. Please begin to give serious consideration to the idea of being a part of something much bigger than providing labour on a project. You may feel that providing labour is an easy entry point. I can tell you that there is a much greater experience than you may believe possible by becoming more involved.
Ask the former participants, who all say that Canada Blooms leaves you with friendships and relationships that transcend your industry. They will tell you that it energizes you, builds confidence and leaves you with a sense of pride in your chosen profession.
One such person is Lindsay Drake Nightingale of Yorkshire Garden Services, Toronto, who reflects about time on the 2011 garden build. "A wonderful Blooms experience was during the building of the LO garden. It wasn't just one particular moment, but rather the overall feel of the volunteer experience. The collective energy, passion and raw emotion of all those involved was an overwhelming experience. Everyone pulled together to create a truly original and visually stunning garden."
Tim Kearney CLP of Garden Creations of Ottawa was the driving force behind the revitalization of LO's garden at Canada Blooms back in 2009. He remembers volunteers coming from one- and two-person companies right up to 30-plus companies. "People came from four hours away and stayed the whole time." He remembers volunteers working from Thursday to Monday and then back on the following Sunday until the wee hours of the morning. "They were there because they cared. You could see it at the preview party on opening night: pride and caring."
Paul Brydges of Brydges Landscape Architecture in Guelph leads the current design team, as well as serving as LO treasurer on the board of directors and so many other duties that it would soon fill the allotted space for this article. He says, "Our office gets inspired whenever we have the opportunity to work on projects out of the ordinary. The team that we get to work with for the garden is astounding. How often do so many like-minded professionals give freely of themselves to create something that can educate so many in such a short period of time?"
Now that you have read what others have said as to what they got out of it, ask yourself if you can afford not to take up the challenge and move our association on to the next 40 years.
It's a chance to continue the task presented to us by our founding pioneers. Share your knowledge so that we might grow not just a garden, but a legacy and an industry for generations to come.
One way to accomplish being part of history is to take on the challenge of leadership in CB 2014. There's an open invitation to come to CB2013 to see how your peers demonstrate development and growth of an industry.
---
Paul Doornbos is the LO Canada Blooms garden site supervisor and may be contacted at paul@thornbuschlandscaping.com.