November 2, 2021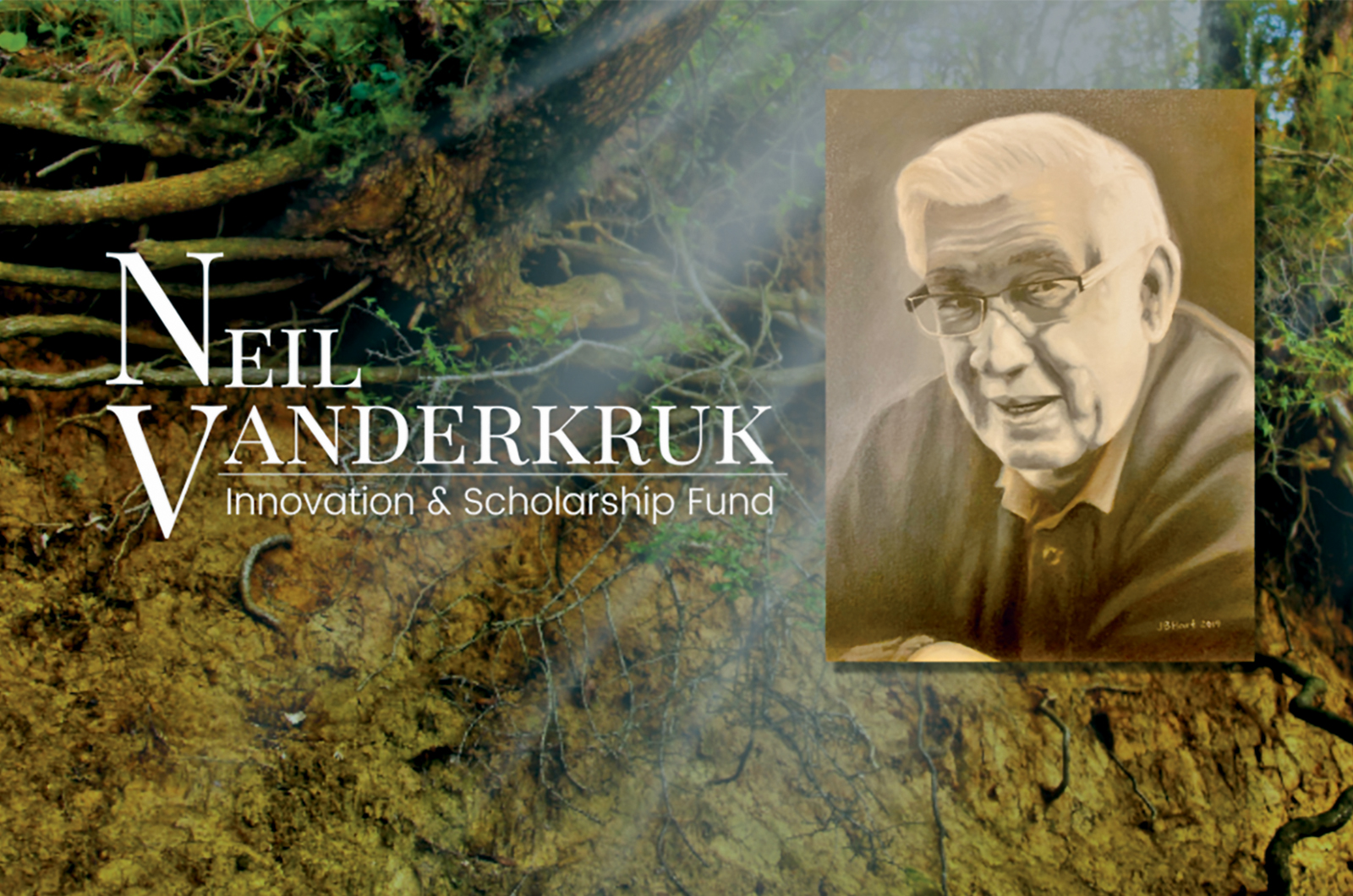 The Ontario Horticultural Trades Foundation creates the Neil Vanderkruk Innovation & Scholarship Fund 
When the Golden Horseshoe Chapter of Landscape Ontario began to organize an apprenticeship program for the region, they needed a space to host students. Fortunately, Neil Vanderkruk, namesake of NVK Nurseries, didn't hesitate. He built a classroom on his property, and hosted the inaugural apprenticeship program.
"Neil was a special guy, he was running one of the biggest nurseries in Canada, and he took his volunteer job at the association so seriously," said Tony DiGiovanni, executive director of Landscape Ontario and director of the Ontario Horticultural Trades Foundation (OHTF). "He just put all of his time in. It was amazing to watch his commitment to it."
Building the classrooms is just one of many examples of why Vanderkruk was well-known as a mentor and champion of Ontario's horticulture and landscape professions. Although he passed away in November 2020, his name will continue to contribute to the education of future generations of the industries he loved.
The Foundation has created the Neil Vanderkruk Innovation & Scholarship Fund, which has the mandate to support initiatives "that contribute to a prosperous future for Ontario's landscape and horticultural sector." The fund will support research grants, post-secondary scholarships and internships at industry and research institutions.
"He was all for education and all for the betterment of everybody in the industry. The more educated the industry was, the better off it was for everybody," said Hank Gelderman, Foundation treasurer and a close friend of Vanderkruk. "He took everybody underneath his wing. He was a good mentor to many people in the industry."
Vanderkruk was one of the early driving forces behind Landscape Ontario, and served as the association's president from 1988 to 1989. As a longstanding member and supporter of the association, Vanderkruk was presented with an Honorary Lifetime Member award in 1991 — the association's top honour for an individual. To date, Vanderkruk is one of only 14 individuals to be awarded this honour in the association's nearly 50 year history.
"Neil was a real leader in the industry and he really promoted Landscape Ontario," Gelderman said.
The Foundation plans to raise more than $100,000 for the fund. Interest generated on the donations will be used to fund bursaries, with the first scholarship expected to be awarded in 2022.
"It's absolutely fitting. He's done so much for building a good base for Landscape Ontario," DiGiovanni said.
The scholarship will be available to students entering or currently enrolled in an accredited horticultural institution and have at least two summers employed by a Landscape Ontario member.
"This criteria was developed by the Vanderkruk family," DiGiovanni said.
As well, special emphasis will be considered for those who possess an entrepreneurial spirit with a passion for furthering and developing the horticulture industry. Strong leadership qualities and volunteering experience will be required to receive this scholarship.
DiGiovanni added Vanderkruk would be proud to know that a scholarship was created in his name.
"There's something really special about an award or recognition that contributes to the future," DiGiovanni said, namesake of the Foundation's Tony DiGiovanni Scholarship. "I can't describe how surreal it feels to have someone name a scholarship after you."
To make a donation to the fund, or for more information, visit ohtf.ca/nvk-fund.