April 15, 2015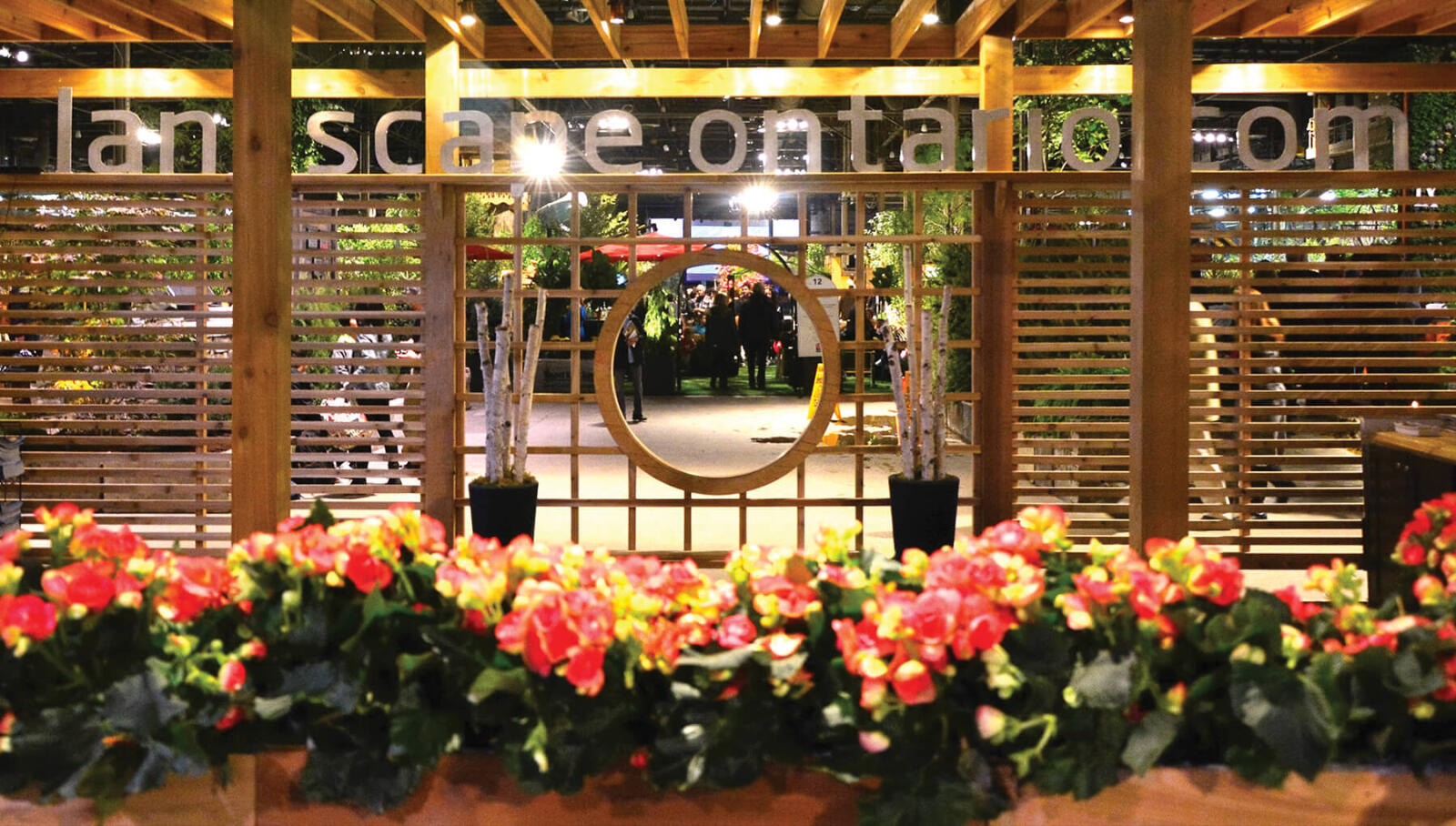 Musings from Canada Blooms 2015
Tony DiGiovanni CHT
LO Executive Director
Canada Blooms is community accelerated. Vision becomes reality in five days of construction. Tensions and emotions run high. Friendships are cemented through shared experience. A huge amount of volunteer contribution and teamwork occurs even between competitors. Learning happens in real time and in so many ways.
The occasional conflict erupts as materials don't arrive on time or certain ideas don't quite work. There is a great deal of pride when things do come together.
The long hours in the midst of dust and diesel take their toll, as individuals become exhausted. Some become physically ill. The logic of building these amazing gardens and floral features, just to tear them down after 10 days, is difficult to understand. However, the result is inspirational, emotional and memorable.
Canada Blooms reflects the creativity, passion and purpose of our industry in a way that no other communication medium can.
Quality is based on how well the campaign is remembered by the targeted demographic. Canada Blooms creates an experience that lasts a lifetime. It communicates at an emotional level. Even though the displays are hugely expensive and could not be done without incredible levels of contribution from so many, the cost per impression is negligible if the memory lasts a lifetime.
I overheard a home show staff member say to another, "This is what passion builds." What a great description.
One of the reasons I love working for Landscape Ontario is because I am in the company of the most wonderful, passionate, creative, visionary, inspirational and contribution-oriented family of members, staff and volunteers. You are known throughout the horticultural world for your professionalism, positive energy and character. Your work on a daily basis raises awareness for the environmental, economic, social, recreational, lifestyle, health and spiritual benefits of our important profession. Your work — especially your caring attitudes — improve the quality of life for generations of people. You are community builders, outdoor living specialists and landscape and garden professionals.
Canada Blooms has inspired millions of people to connect with nature, gardens and plants. It has helped to improve our industry. It has made a positive contribution to the broader community. I would like to thank everyone for your awe-inspiring and amazing contributions.
I would also like to take this opportunity to thank the staff and volunteers who work behind the scenes.
This was the first Canada Blooms for new General Manager Terry Caddo. It sure did not seem that way. His professionalism and experience were evident as he worked through thousands of details and issues.
Administrative Coordinator Lisa Pascoe is amazing to watch in action. She is an energizer. Her contribution to the success of Canada Blooms cannot be overestimated. She handles everything with enthusiasm and grace.
Joe Della Rossa handles the operations. Joe is indefatigable. Under his direction, he makes the complex logistics look quite simple. He also has a calming influence.
David Turnbull is the new Director of Horticulture. David is a Past President of Landscape Ontario. His expansive network of contacts has already benefited Canada Blooms. Although Dave is a new staff member, he has been a valued volunteer for the last 18 years.
This remarkable staff team also provides guidance to hundreds of volunteers.
---
Tony DiGiovanni may be reached at
tony@landscapeontario.com
.