July 15, 2016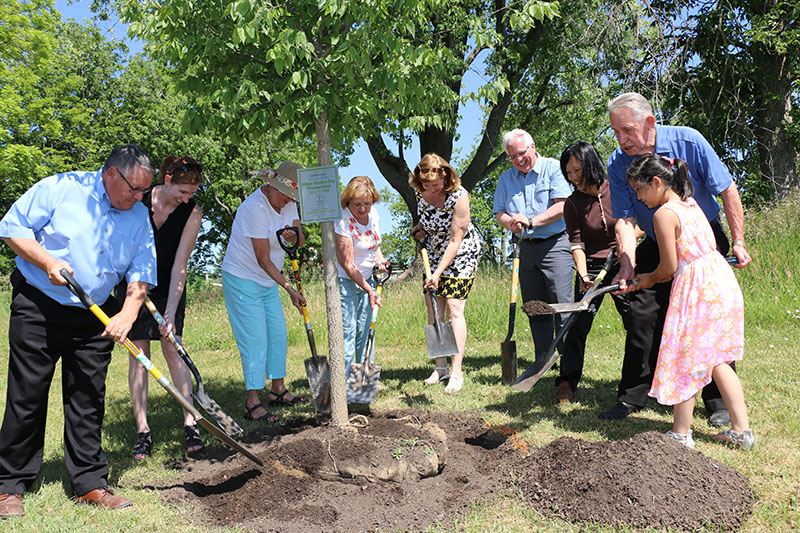 Milton Garden Day proclamation
June 17, 2016 - Landscape Ontario, the Milton and District Horticultural Society (MHDS) and the Town of Milton teamed up to plant a hackberry tree in Sunny Mount Park in Milton, Ont.

MDHS Chair, Lianne Krane welcomed those in attendance, including Denis Flanagan, Ontario spokesperson for Garden Days, Tony DiGiovanni, Executive Director of Landscape Ontario and Milton Mayor, Gord Krantz. On behalf of the town, Mayor Krantz proclaimed June 17 as Milton's Official Garden Day.

Mayor Krantz thanked organizers for helping the environment and for working together as a community for the greater good.

The ceremony included performances by students from the Milton School of Music.

Thanks to LO member, Van Dongen's Landscaping and Nurseries, for providing and planting the tree.