November 15, 2014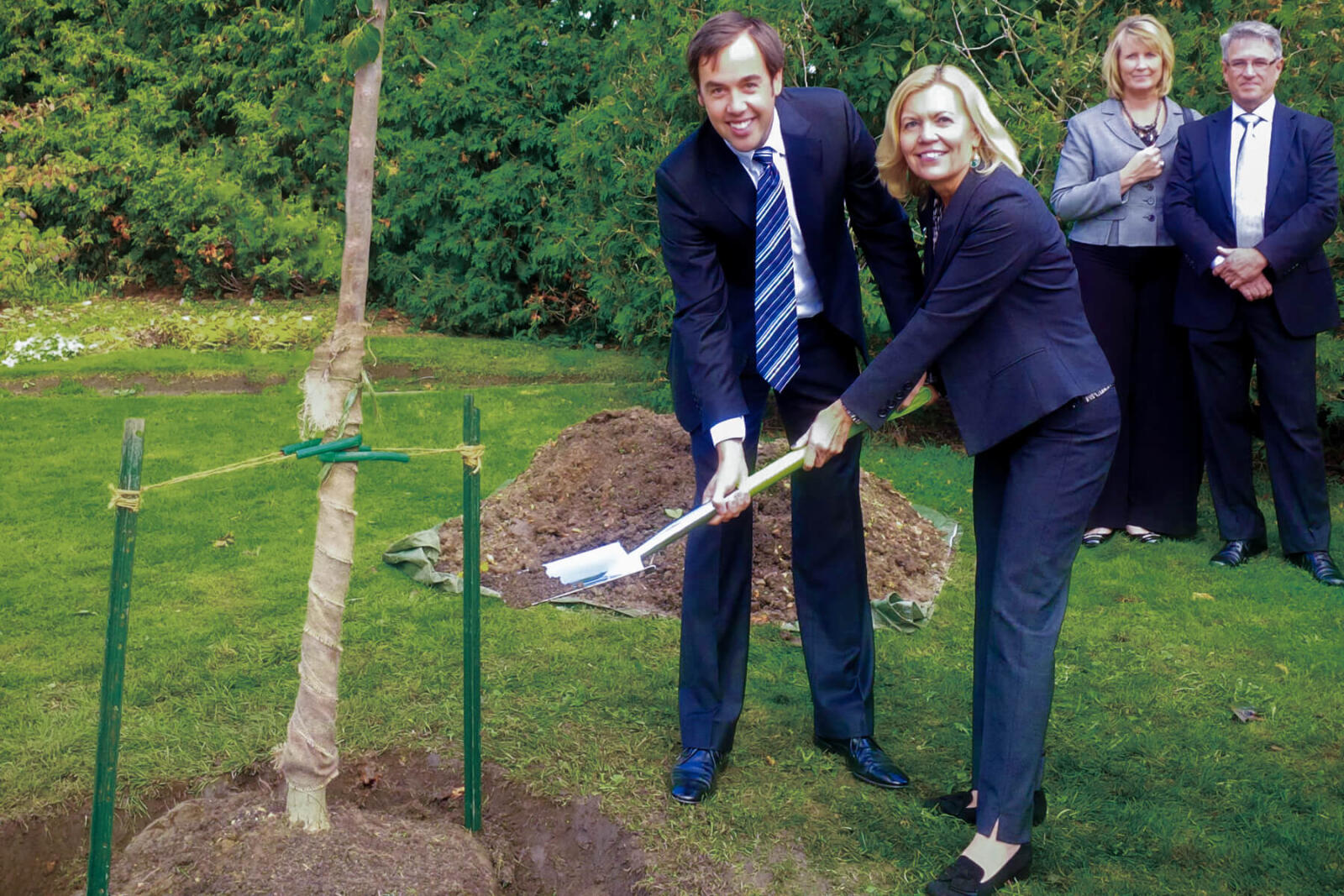 LO plants a tree in memory of Jim Flaherty
Landscape Ontario, Parkwood National Historic Site and Trees for Life combined to honour the memory of 'a great Canadian role model,' Jim Flaherty.

The Oct. 17 event saw a Siberian elm planted at the historic Oshawa site. This is the second tree planting event at Parkwood associated with Canada's former Minister of Finance. Back in 2011, Flaherty used a tree planting at Parkwood to launch Canada's National Tree Day.

LO Durham Chapter director Mark Humphries, who was one of the main organizers of the event, said that Flaherty's wife Christine Elliott, MPP for Whitby-Oshawa, took part in the dedication ceremony. "At a small reception after the tree planting, Christine Elliot offered her appreciation to all involved," said Humphries.

Dutchmaster Nurseries of Brougham provided the Siberian elm for the planting. The tree in memory of Jim Flaherty replaced three Siberian elms that were removed because of age and deterioration.

Before the ceremonial planting, Nancy Shaw, president of Parkwood, welcomed everyone and introduced the dignitaries. Bringing greetings were Landscape Ontario president Dave Braun, Parliamentary Secretary to the Minister of Health, Colin Carrie, MP Oshawa, with Christine Elliott, Flaherty's widow, responding to the memorial tree planting.