January 15, 2014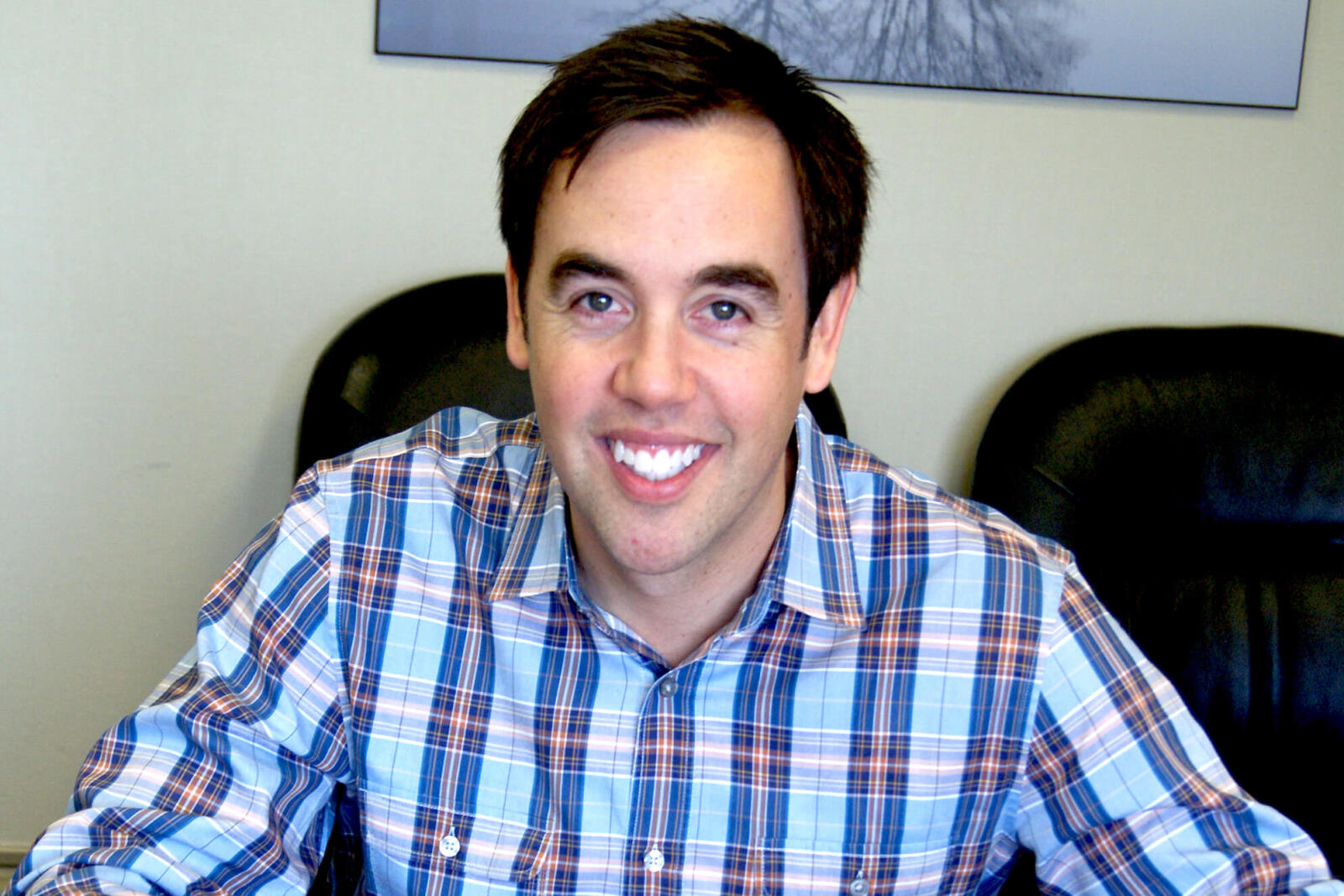 Dave Braun excited about his new role as LO president
Dave Braun believes that as the new president of Landscape Ontario, his role is to serve and represent the members.
Elected as the 28th president, Braun says he will listen to the many voices of the strong and diverse membership. "LO is a healthy organization that I want to continue to elevate. Together, we can create even greater value for our members."
He believes that if Landscape Ontario is meaningful to members, increased membership will result. He says that every member has his or her own idea of what benefit they receive from being a member of LO.
He strongly believes that no matter the sector, LO members are all bonded by the industry. "Even though the growers are competitors, they know that there is always someone there to offer counsel and advice," says Braun.
He calls it partners in success. Because of relationships developed through the association, Braun says that members facing a challenge will feel comfortable calling a colleague, who is perhaps a competitor, to see how they solved the issue.
Encouraged to seek outside opportunities
Braun's background isn't the normal story of growing up in a family business. Even though he is third generation at the family business — Braun Nurseries in Mount Hope — he didn't spend a great deal of his youth working at the business.
"Most of my time growing up was working at outside jobs such as managing our local tennis club and having my own student painting franchise," says Braun. "I was encouraged to experience all opportunities."
Membership: What's in it for you?

Networking
Education
Partners in success
One of those opportunities was taking on the job as president of the student council at the University of Western Ontario in London. It was a one-year paid position.
When he left the president's job, Braun was immediately drawn to the vocation that had captured the life-long attention of his father Peter and grandfather Frank.
"I've always been so proud that my dad grows trees," says Dave. "Members of our industry have the honour and privilege to make the world a better place. The more we do, the stronger our communities become."
Dave didn't mind taking the pay cut from his student council position because he was so passionate about his larger goals. "I learned about our trees from the bottom up. After university, I started as a field worker learning about all the various parts of the nursery. I then became our tree tagger which eventually lead me to nursery sales." This coming February will be the two-year mark of his father's retirement, when Dave was named the company's president.
Braun first became involved in Landscape Ontario as a member of the Growers Sector Group. He took on the job of being chair of the group, which brought him onto the provincial board of directors. From there, he became LO's treasurer, and for the past two years has served as the association's first vice president.
Business began after work
Dave Braun's grandfather, Frank, landed in Canada from Czechoslovakia with his wife Hilda and 12-year old son Peter. Working in various jobs including warehousing and construction, Frank Braun worked on weekends and evenings to enhance the landscapes of area residents.
It wasn't long until the family opened a garden centre and landscaping business on Upper James in Hamilton. A few years later the family created a nursery to help supply the garden centre and landscape division. Through his father's leadership, the landscaping division grew considerably, and the garden centre was sold. During this time, Peter Braun made a significant impact in the nursery industry when he developed the innovative Continuous Wire Basket.
"Our wire basket division soon took off and became a major part of our company," says Dave Braun. "It also allowed us to attract and retain first-class people because we were able to offer full-time, year-round employment." Today, Braun Nursery is the industry leader with its unique design that uses one continuous length of wire woven into a pattern of vertical and horizontal spirals with as many as 96 welded points.
When the basket manufacturing portion of the business took off, the landscaping division wound down. Today Braun is known for its high quality nursery trees, wire baskets and garden products, employing between 80 to 100 people. The nursery has about 1,000 acres of trees, specializing in large caliper, field-grown specimens.
Dave Braun is proud of the high quality of trees grown by the nursery. He attributes this to both the dedicated staff and the nursery's unique clay soil.
"Our customers know they will receive not only quality trees, but ones with unsurpassed liveability. From landscape architects who need to have that perfect tree, to landscapers who need trees to thrive in tough landscape environments, our customers continue to come to us," says Dave.