February 15, 2011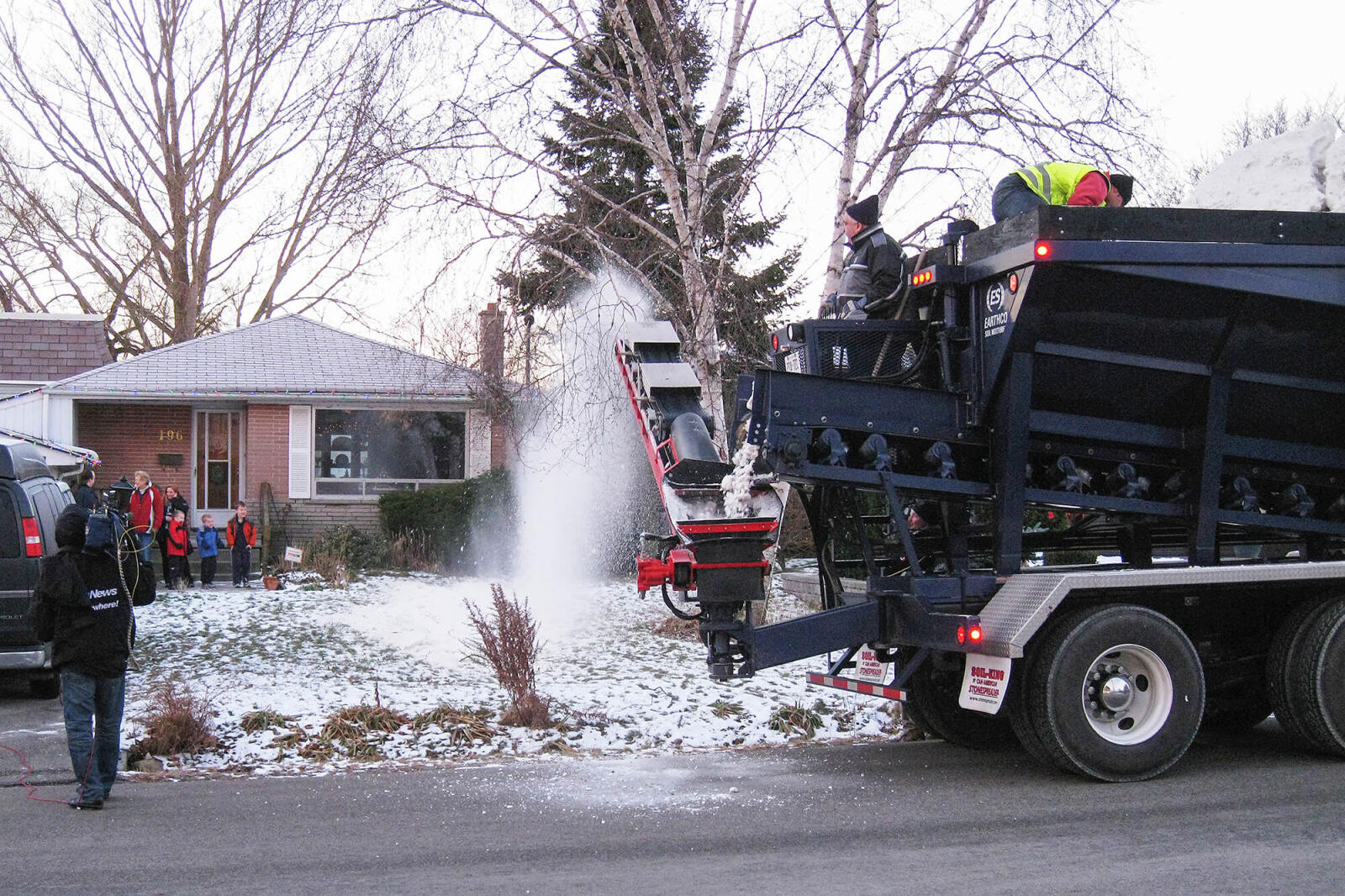 LO member's snow delivery for Christmas is TV hit
Landscape Ontario became part of a cute Christmas story in Toronto. It all began when Frank Ferragine from CityTV's
Breakfast Television
sent an email to LO executive director Tony DiGiovanni, wondering if it was possible to ship some snow from London to Toronto to give some deserving family a white Christmas.
The gift of snow was a contest prize by the television station. Of course, anyone observing weather reports knew that the poor people of the London area had been blasted by snow for weeks before Christmas, while the good folks of Toronto had received none.
The call went out to LO member Pat Lamanna from G and L Group of Companies (Draglam, Earthco, etc.). And, he responded big-time, sending dump trucks to London to pick up the snow. He then screened the snow to clean it of debris. Just before Christmas, the white stuff was delivered to the bare lawn of a deserving family in the Scarborough area, who had won the TV contest.
It became a live event as part of Breakfast Television.
Lamanna is well-known by members for his hard work and valuable donations at Canada Blooms, coming through when his help was most needed.
The video clip can be seen by going to
http://bit.ly/snowdelivery
.