February 4, 2020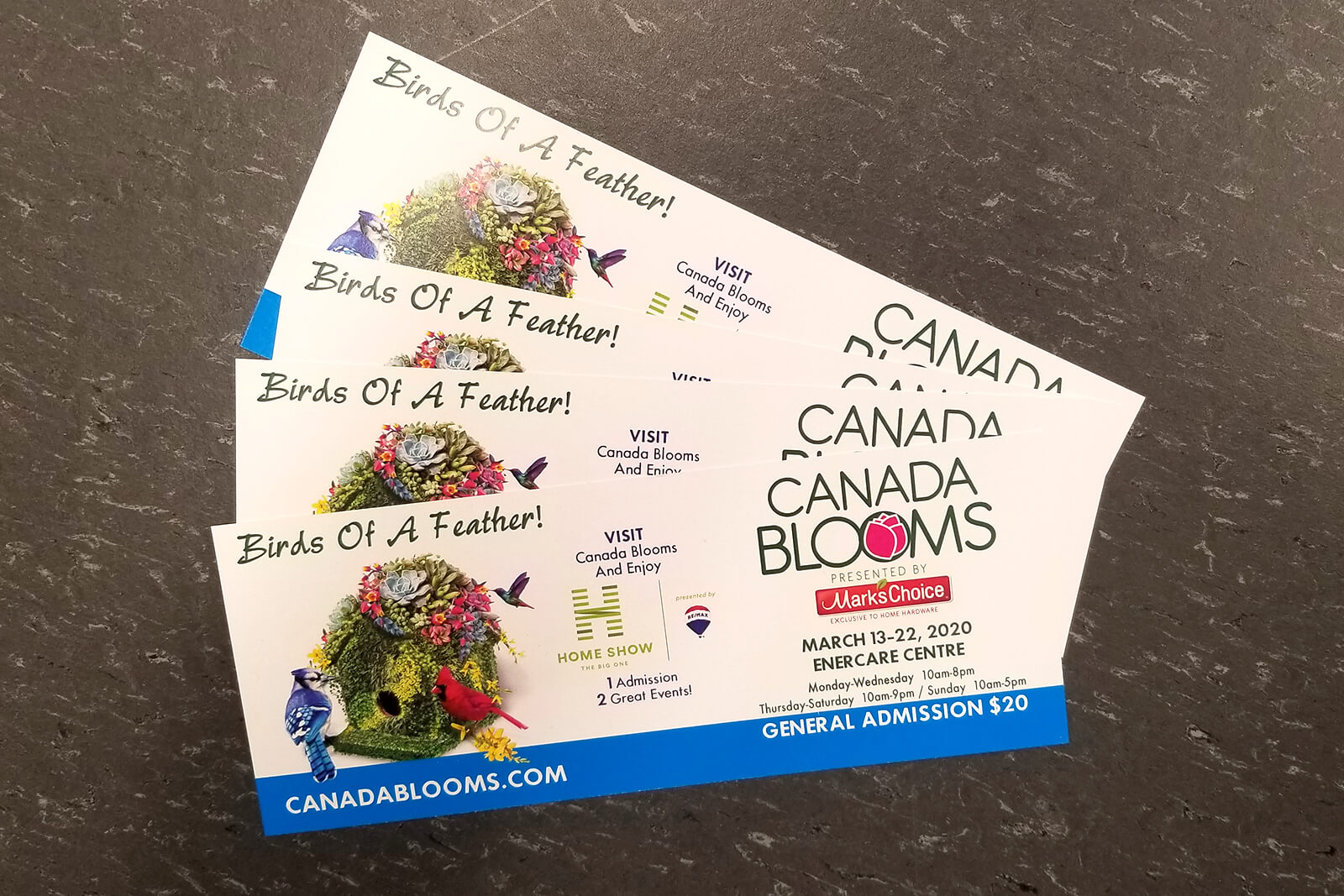 LO members can save on admission to Canada Blooms 2020
Landscape Ontario members can save $8 off the regular price of individual and bulk tickets for entry to Canada Blooms and the National Home Show, March 13-22, 2020 at the Enercare Centre in Toronto. "Birds of a Feather" is the theme of this year's festival and the special discounted tickets are a great way to say thank you to staff, family, clients and suppliers for their support over the past year.
LO members have two options when purchasing the tickets: pay now, or pay-per-use. Single, pay now tickets are available at a cost of $12 each, with payment required for each ticket at the time of ordering. Bulk, pay-per-use tickets are available in packs of 20, with payment processed at the conclusion of the festival. Members are only charged for those tickets redeemed at the event, making the pay-per-use packs an ideal that doesn't break the bank.
Discounted tickets make a great gift
for clients, suppliers and staff.
Upon ordering, payment information is required for both options, regardless of payment option.
Get your staff, clients and suppliers excited about the upcoming season by giving them access to the largest horticultural showcase in Canada.
An order form is available online at
HortTrades.com/canada-blooms-2020
or by contacting Meghan Greaves at
mgreaves@landscapeontario.com
or 1-800-265-5656, ext. 2301.