April 15, 2010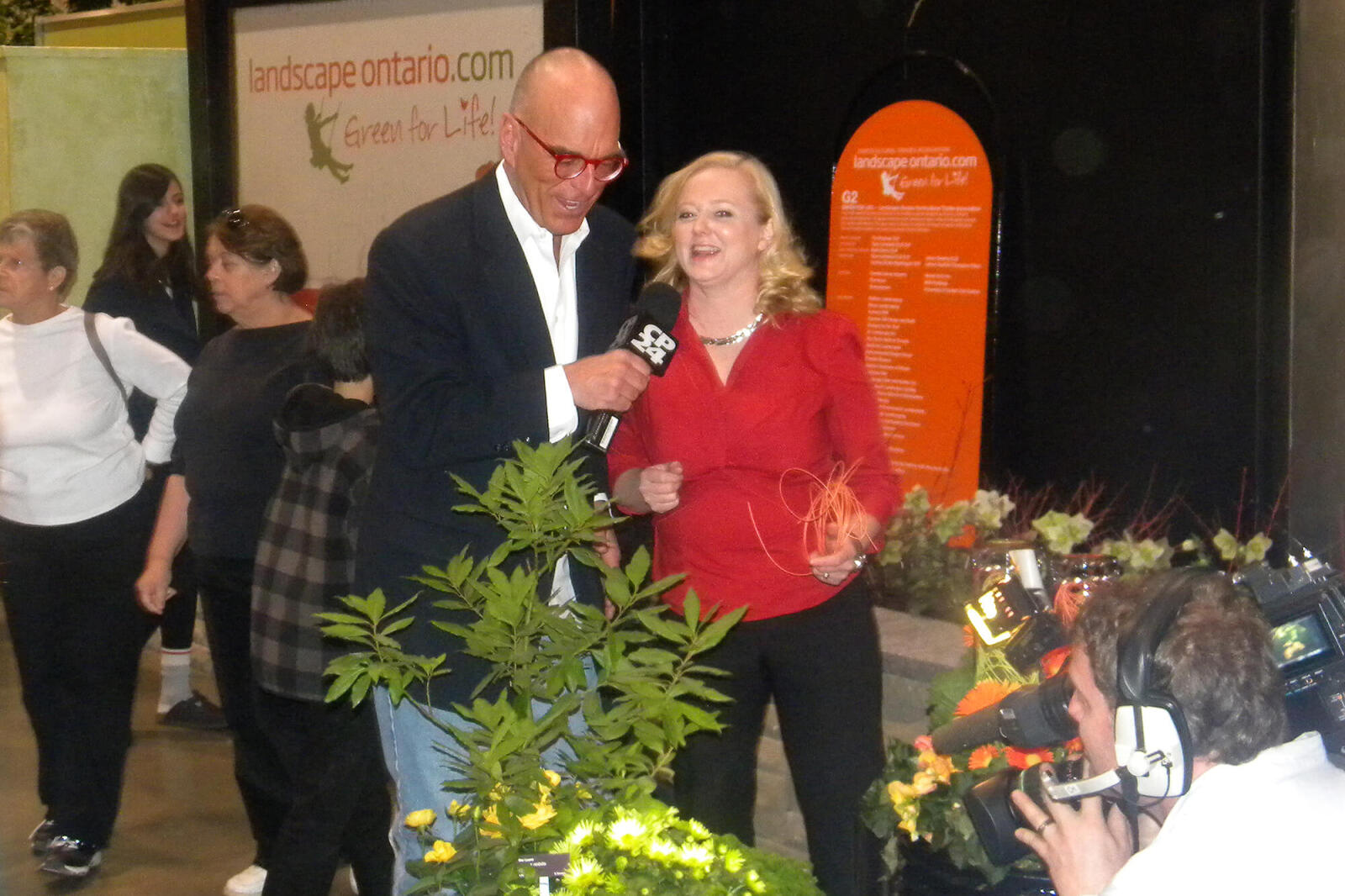 LO at Blooms: More visible than ever
LO's impressive feature garden was only part of the association's successful Canada Blooms profile. Events on the Thursday of the show were also successful and well-received.

The Contractors Sector Group continued its dual-perspective lecture series tradition, featuring a landscape architect paired with a contractor. Landscape architect Ron Koudys, landscape design program manager at Fanshawe College in London, spoke about technical and design challenges from his private practice. His client Loblaws enjoyed a huge sales increase at a test grocery store after extensive landscaping was installed. In today's regulatory environment, a landscape architect provides a significant advantage by knowing who to ask, and where to go, for permits, according to Koudys. Contractor Adam Gracey of D.A. Gracey and Associates, Vaughan, profiled two dream projects. Both his Niagara formal estate and his Mulmur weekend retreat projects reflect a desire to encourage his clients to live outside. Through his slide story, the audience got a feeling for Gracey's commitment to unified design, his staffing structure that respects talent and efficiency and a business style that turns clients into friends.

Arthur Skolnik of Shibui Landscaping won the door prize, a wheelbarrow donated by sponsor Beaver Valley Stone. Other sponsors included Unilock, Dufferin Aggregates and Eloquip. The Contractors group thanks the speakers, sponsors and attendees for a successful event.

Industry Night, following the lecture, recognizes the essential contributions the green industry makes to Canada Blooms. LO executive director Tony DiGiovanni thanked companies and volunteers for their work on the Green for Life garden, as dozens of photos flashed on the screen. Fiona Penn Zieba presented a cheque for $45,000 to the Toronto Botanical Garden, a gift from the Toronto Chapter. Funds are dedicated to the TBG Children's Garden. The evening concluded with the Canada Blooms garden awards, showing overwhelmingly strong representation by LO members. Thanks to Industry Night sponsor Sinclair-Cockburn Insurance.